Yes, Handy Backup supports eight hot key combos for executing most frequent operations.
Note that most of these hot keys are common for most existing apps that are using GUI.
This option can be very useful for people with limited abilities (as an example, for persons with some visual impairment), helping them using Handy Backup conveniently.
Picture 1. Hot Keys in the Handy Backup.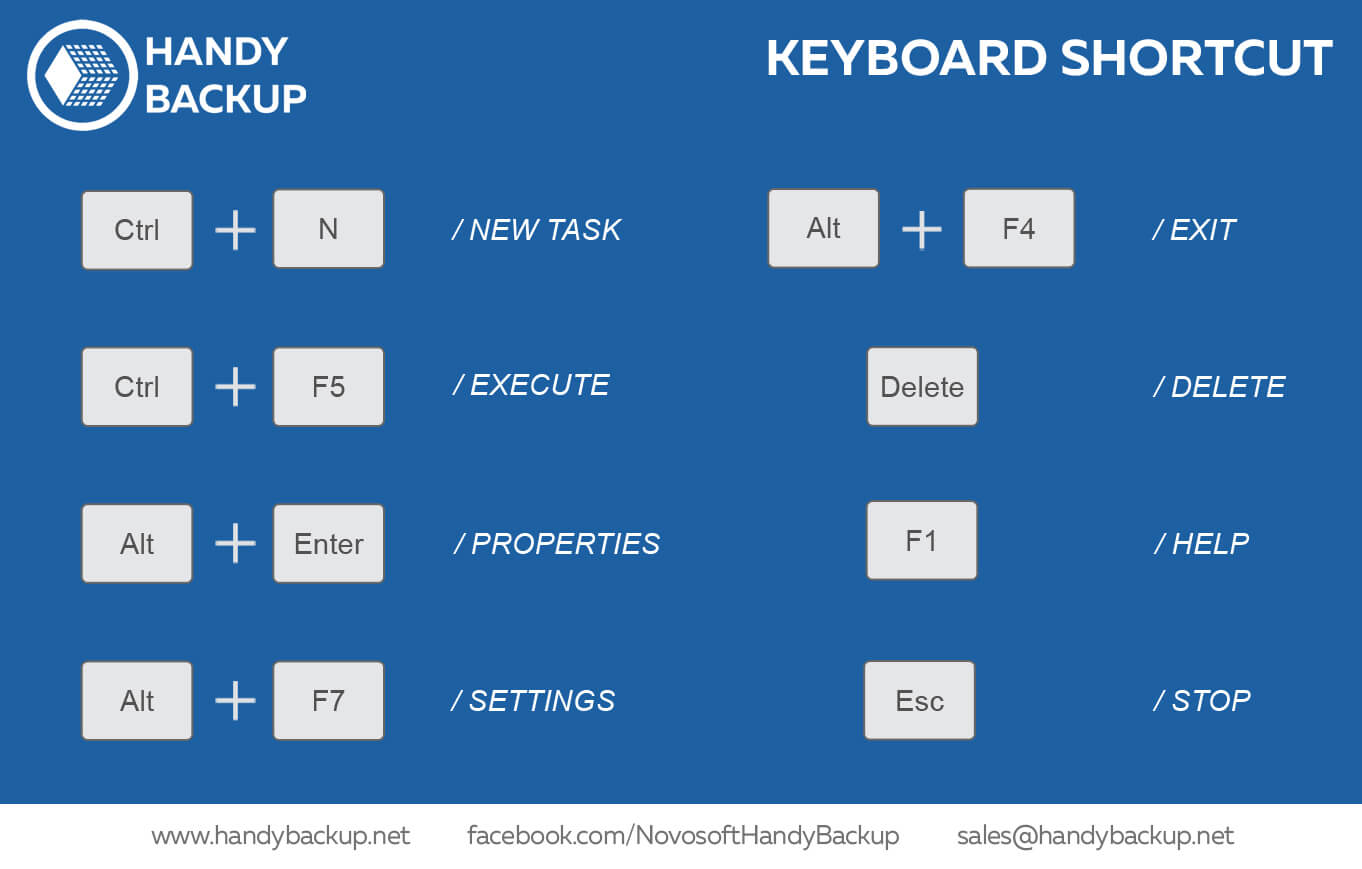 Learn more about Hot Keys in the User Manual.
See also: FAQ | Program Functionality:
⇒ Can the program back up to USB, FireWire and other external hard drives?