Handy Backup Standard: Easy-to-Use Home Backup Software
Handy Backup Standard is an easy to use and reliable backup solution with a rich set of features and well-thought user interface. The program is known as one of the best home backup software solutions for small office home office PCs.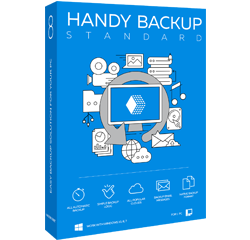 Select any Data to Back Up
Manage your backup data via the classic-looking interface, requiring no special skills for using the software.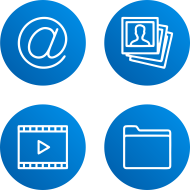 Back up Windows files, folders and popular apps
Back up photo, video, music, documents
Rich functionality of e-mail backup, including Outlook backup
Back up files, using file masks ("*.docx", "*.jpg", "*. xslx" etc.)
Back up websites through the backup from FTP
Variety of plug-ins automating backup of apps and databases.
Back Up Wherever You Want
Ensure complete safety and availability of your saved data using any combination of modern storage media such as: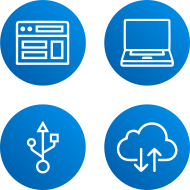 Keep data on built-in local hard drives
Network backup via FTP
Backup to external drives (USB, FireWire and Flash backup)
Network backup using NAS
Cloud backup to Google Drive, Dropbox, OneDrive, OwnCloud, Backblaze)
Backup data using WebDAV protocol.
Wide Functionality and Advanced Backup Options
Appreciate a comfort with Handy Backup Standard Solution, creating and performing all the backup task types you need.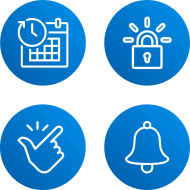 Automatically performing scheduled tasks on a regular basis
Executing all sorts of full, incremental and differential backup
Strong encryption and ZIP compression of data kept or sent
Running backup as Windows service for minimizing user distractions
Starting other applications before or after any particular backup task
Email notifications and activity logging
Versioned backup. See backup versioning.
Simplicity of Restoration and Synchronization
Experience remarkable comfort with Handy Backup Standard, the ultimate SoHo and home backup software solution, enabling you to effortlessly create and execute all the backup tasks you need.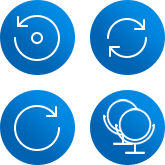 Viewing and managing data backed up in native file format
Effectively organizing restoration through the same interface as for backup
Auto restoring for backups moved manually to some other place
Synchronizing and mirroring data.
System Requirements
Standalone OS: Windows 11, 10, 8.1, 8, 7, Vista of all editions
Server OS: Windows Server 2019, 2016, 2012, 2011, Small Business Edition 2008, 2008 R2
Linux compatibility: under OS Linux the program can be used with Wine compatibility layer
Other requirements: 150 MB of free disk space, 128 Mb of RAM, Internet connection






Customers about Handy Backup
Capterra′s Rating:



"Great product, very simple and effective backup program"
Video Tutorial: How to Use Handy Backup
In the next video, you will see how easy and convenient is to use Handy Backup. Let us show how to create your first task and how you can find and utilize backup results. Try it!
Explore the exceptional capabilities of our SoHo and home backup software, Handy Backup, with a 30-day free trial. Don't miss out, get started today!
Who uses our backup software?