About Handy Backup
Handy Backup is a popular backup software solution released by Novosoft, LLC. Since 2002, this software established popularity among individual users and companies throughout the entire world.
Let us tell briefly about its history, achievements and perspectives!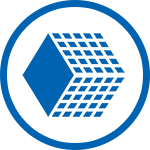 The History of Handy Backup
The Good Start
The origins of Handy Backup are from 2002, when Novosoft released a first modern version of this solution. It was concentrated on things such as backup for Windows registry and ICQ data.
The Server Network
The version 5.7 was released in May, 2007 and allow centralized enterprise network backup through the version called Handy Backup Server Network. This edition still exists now in Handy Backup 7 and 8.
The Big Difference
In March, 2008 the Handy Backup 6 divided the product by three versions: standard, professional and server edition. This difference still exists, depending on available plug-ins, functions and price tag.
The Plenty of Plug-ins
Version 6 also brings a big bunch of different plug-ins for different data types and storage. Since this version, Handy Backup can save copies for SQL and ODBC databases, clouds, FTP and other data.
Updates and Upgrades

Bare-Metal Recovery
The USB-driven Disaster Recovery utility was introduced in 2009, with a capability of standalone recovery from a disk image to any drive on a computer. Now Disaster Recovery bases on Slax 9 Linux.

"Hot" Cloud Solutions
Since 2014, bunch of cloud service plug-ins to store and backup data entered service, including WebDAV and S3 interfaces, as well as dedicated popular clouds such as Dropbox, Google Drive and OneDrive
Professional Software for Backup to Clouds & Other Storages
+ External and Local HDD, WebDAV, USB, Network

Virtual Machine Backup
In 2015, Novosoft introduces virtual machine plug-ins for VMware Workstation and Hyper-V technologies. In addition, the System Recovery plug-in can make a VHD drive image to use it in a VM.

Email Backup via IMAP
Through dedicated "E-mail" and "Gmail" plug-ins introduced in 2016, Handy Backup can save emails from a Web mail service without third-party clients or bridges. This option works via the IMAP protocol.
Modern Capabilities
Current main versions of Handy Backup are 7 and 8, with the later version allowing modernized and simplified interface and some new capabilities for collecting data copies. Key features of modern versions are listed in the next short list:
Automating all backup, recovery and synchronization operations through scheduling;
Big selection of data source and storage plug-ins, available "out of the box" in different editions;
Strong data protection, including encryption, secured transfer and using protected storage;
Single-machine and network-oriented editions available;
Supporting modern Windows and Linux for both server-level and desktop computers.
The Novosoft Company: Rally to Achievements
Despite the big popularity and constant updates of Handy Backup, this product is not a single solution that Novosoft brings now on IT market. The two other product lines are also highly demanded and have stable increasing interest among users and companies in the entire world.
More than
25 years
of experience in development
More than
700
successful projects
Over
100 000
users throughout the entire world

The company was completed more than 700 different software projects and developed strategic partnership with such companies as Hewlett Packard, Samsung America, Sun Microsystems, Lotus, IBM, Microsoft and Oracle.

NERPA is a module ERP program designed for enterprise resource planning and controlling business processes. It has a modular structure, with such modules as EAM, ECM (document management) and WMS (warehouse management), that can be used sparely or in integration.

This program can do not only the thing described in its name but also allows converting almost each popular text format (RTF, XML, HTML or PDF) into each other. It constantly expands its capabilities and a list of supported text format, making a way to grow into an unified file conversion solution!
Our Users and Partners
We are working for all interested users, from individual PC owners to SoHo business to big enterprises. For those people that are interested in mutual partnership, we also have special programs and proposals, described on a dedicated partnership.
We are supporting all what we do for an entire cycle, from an idea to software introduction and technical support. That is because we love what we do!
Who uses our backup software?