Home Data Backup Solutions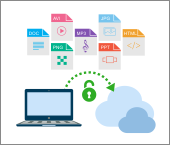 Home backup is both the simplest and the most demanded backup application. Among all home backup solutions, the qualities most appreciated are simplicity, stability and capability to make home PC backup to both local and online (such as cloud) storage services. Handy Backup fits all these requirements!
Key Features of Home Backup with Handy Backup Software
Preserving Native Formats for Data Backup
Handy Backup stores uncompressed and unencrypted files in backup copies "as is", in original file formats. Thus, you can browse, modify or even restore manually any file(s) from a copy without complete restoration. This can be a very useful option for home PC backup.


Big Choice of Backup Storage Vaults
Using Handy Backup, you can utilize any home data backup solutions to store your copies: local disks, external USB drives, shared and mapped network resources including NAS and FTP servers, as well as many clouds such as Google Drive, Dropbox, OneDrive or any WebDAV-driven cloud.
Easy-to Use Interface
As home backup software solution, Handy Backup allows users creating and controlling all tasks through the simple, comprehensible graphical interface (GUI). You can create a new task with a step-by-step Task Wizard, run and control it with a GUI, or set up reporting through email about backup activities.

Recommended Solution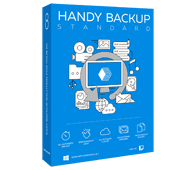 Version 8.4.6, built on April 25, 2023. 116 MB
Backup Software from Novosoft LLC. 39 USD per license.
For basic home computer backup, check out the Standard edition. For advanced security options and database backup, try Professional.
Other Advantages of Handy Backup as Home Backup System
Besides the advantages described before, Handy backup provides many other functions useful for home backup, including such functions as:
Synchronizing files and folders in one-way (forced) or two-way (mirror) methods;
Using file masks to include or exclude some data from a backup set by criteria of file name;
Built-in compression and encryption algorithms to protect sensitive data from theft;
Advanced task scheduling to run any task repeatedly at exact time or by some system event;
Many other functions, from extra plug-ins for backing up advanced data types to server settings.
Note: These are some Handy Backup solutions in exist, from simplest Standard edition for simplest home computer backup to the most advanced Server Network solution, which can create centralized backup strategies over many servers and PC workstations in a heterogeneous network!
The Multi-Platform Home Backup Solution
Handy Backup works well under any modern version ow Windows, including backup Windows 10/8/7/Vista. It also supports some Linux distributives based on Ubuntu 14/04 and 16.04, most common desktop editions for home PC backup.




How to Make Home Data Backup with Handy Backup?
It is quite simple. Firstly, install Handy Backup. Then open it and click onto the new task button located on the left of the main control panel, or simply press Ctrl+N key combo. You will see the New Task Wizard window.
On the Step 1, select the Backup option, and then click "Next".
On the Step 2, select the Computer in the "Local or Network Drive" data group.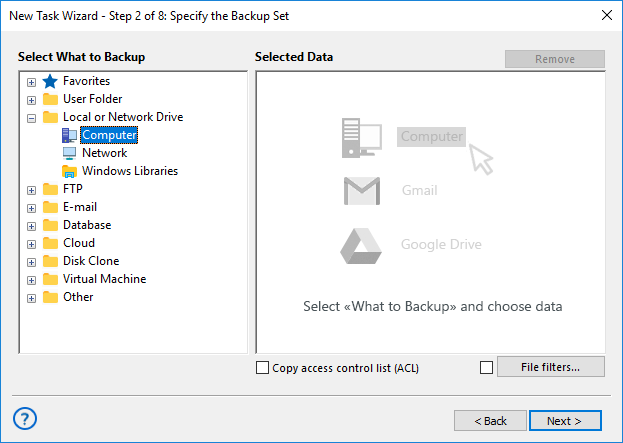 Click the ">>" button to open the "Select data" dialog.
In the window appearing, select files and folders to backup home PC data. Use the checkboxes.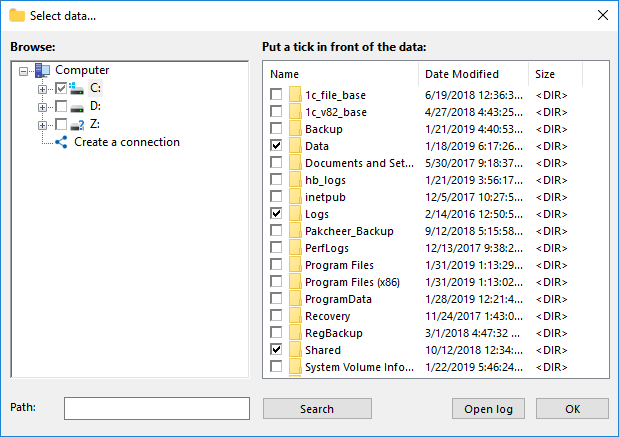 Note: To use file filters, click the "File filters..." button on the Step 2 (in a lower right corner), and in the next dialog, enter standard file masks to select or unselect some files by name in this particular task.
Click OK and return to the New Task Wizard. Here, click "Next".
On the Step 3, select storage for your backup. It is the big list of options.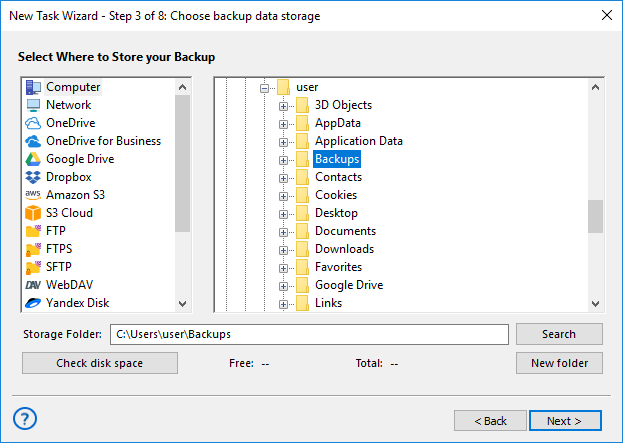 Caveat! To use some storages, e.g., for home backup, you must create a connection to such storage. Click twice on the "Create a connection…" string, and then fill all appropriate fields in a dialog or browser window to connect with your account. This is as simple as an ordinary cloud connection!
Continue creating a task step by step, until the finish on the Step 8. Give a name for your task.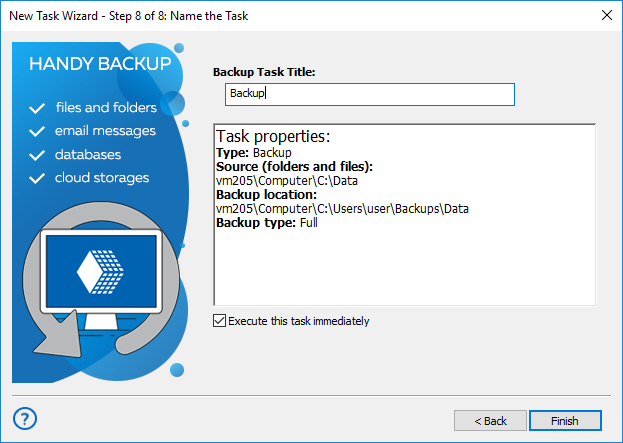 That is all! Your task will run automatically after finishing its creation. (If you do not want it, remove an appropriate checkbox on the Step 8.) To learn more about any of these steps, please refer to the online or built-in User Manual for the program.
Take a personal experience with Handy Backup as your home backup system!
Download a full version with all functions for a 30-day free trial!
Who uses our backup software?