Google Drive Backup Software: Backup to Google Drive Automatically
Google Drive backup software implements some techniques, including using dedicated instruments that allow Google Apps to save data by itself as well as synchronizing a Google Drive local folder with a cloud storage. Handy Backup uses the first, most advanced way to backup Google Drive.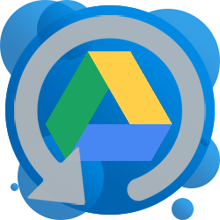 Advantages of Automatic Google Drive Backup and Restore
Restore When and What You Want
Handy Backup saves data in their original, native formats, and you can use these data from a Google Drive without a need to restore!
You can copy only required files from your Google Drive backup without a need to completely restore it, or view backup data directly on a Google Drive.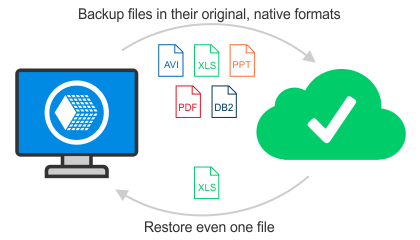 Backup Your Google Drive Data Itself!
You can backup Google Drive account itself, using some other storage such as a USB drive, FTP or Amazon S3 cloud as the place for backups. In addition, you can synchronize your cloud accounts. Learn more about cloud backup.

Scheduling Regularity Means Backup Reliability
Set up a schedule for your Google Drive auto backup. Your task will execute repeatedly, according to a scheduling sequence, auto saving your files and other data to a Google cloud backup server. If you want no distraction, just run Handy Backup as a Windows service, which will provide "silent" work.

Protecting Your Information
As a sort of controversy to the previous advantage, Handy Backup allows you encrypting and/or compressing your data you will plan to back up on Google Drive. No one will have an access to the data protected by such a way with Handy Backup, unless this one will have a key!
Recommended Solution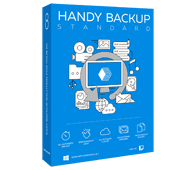 Version 8.5.0, built on September 19, 2023. 116 MB
Backup Software from Novosoft LLC. 39 USD per license.
All editions of Handy Backup including the lightest and cheapest Standard solution have capabilities to effective backup Google Drive data under Windows! Free 30-days trial version!
How to Backup to Google Drive Using Handy Backup
With Handy Backup as Google Drive backup software, this cloud service turns into a powerful, versatile storage for data backups. To create a Google Drive backup task, please follow the next instruction:
Open Handy Backup. Create a new task by selecting a "New task..." menu item.
Select a backup task type. On a Step 2, select your data source(s).
On the Step 3, select the Google Drive feature as your data destination.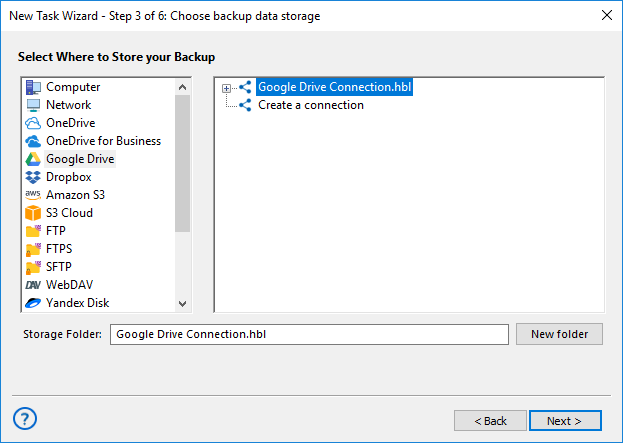 To set up a connection with Google Drive, click twice on a "New configuration" option.
In the dialog window appearing, click the "Connect to Google Drive" button.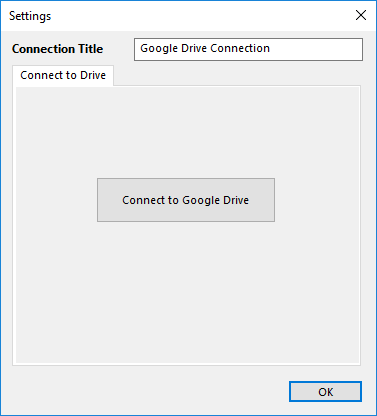 The program will redirect you to the Google Drive page in your browser (see Google Chrome backup).
Enter to Google Drive by providing your account data. Enable Handy Backup.
If your Google Drive connection test will be successful, go to the next step.
Now provide other settings, like scheduling and encryption. More settings are available in "Advanced mode".
Give your task a name and finish the task wizard. Finish the task creation.
Now your task is ready. It will execute repeatedly, according to its scheduling sequence. No extra actions are required to maintain this task working, unless you will change your Google Drive account data.
Video Tutorial: Using Auto Backup to Google Drive Software Feature
Learn how to backup files to Google Drive or backup Google Drive account itself with Handy Backup.
Alternate Ways of Backing up Google Drive
Besides using the specified instrument as a source or a destination for backups, another way to use Handy Backup as Google Drive backup software exists. This means using a local Google Drive folder, synchronizing with a cloud by a dedicated Google Drive utility available for Windows and other OS.
Note: Google has changed its security policy to protect its users. We decided to keep up with this process, and now Handy Backup is being certified by Google, that is why now it is the main way to backup to Google Drive. The process will take a little time. Thank you for understanding.
Handy Backup is an excellent Google Drive backup software, allowing different methods and flexible settings to save your data to or from one of the most popular clouds existed!
Who uses our backup software?