Automatic Website Backup Software
Website backup is a crucial security measure for website users and companies. Website autobackup allows you to minimize the risk of data loss in the event of a crash and keep your server downtime to a minimum.
Handy Backup allows backing up static website pages via FTP, as well as using SQL database backup for saving dynamic content.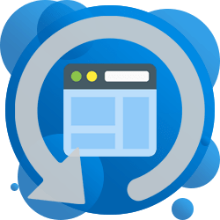 Automatic Website Backup
With Handy Backup, you can fully automate all site backup all site backup actions either for CMS software or for custom-built website server infrastructure. There, you can schedule backup sequences, make partial backup, using time stamps, encrypt saved content and so on.

Web Server Backup
Websites commonly depend on files (scripts, images, HTML, etc.) and databases (MySQL, MS SQL or other). Our website backup service lets you protect the both data types; therefore, in case of a disaster, web server downtime will be reduced to the minimum.

Access Files on FTP, SFTP and FTPS Servers
Our backup software can access FTP data in both directions: to back up files from an FTP server, and to store backups to FTP. Along with database backup, this is a commonly perfect solution for any types of website backup.

Database Backup
If you have a large website with thousands of pages, SQL-based database engines will keep some data (called a dynamic content) or even all website information for you. For web site backup, our backup utility can copy MS SQL, MySQL and other databases backup without stopping usual jobs.
Backing up Your Website
Unlike some website backup software, Handy Backup does not rely of saving browsed website content. Instead, it uses a direct access to web server files, so you can make a complete online website backup without exceptions, and always bring it back to work in case of a disaster.
List of Supported Databases:

Recommended Solution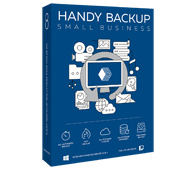 Version 8.4.6, built on April 25, 2023. 116 MB
Backup Software from Novosoft LLC. 249 USD per license.
To back up website files and databases, you need a copy of Handy Backup Small Business edition or higher. Free 30-days trial version!
Backup Any CMS to Any Storage You Like
As the website backup tool, Handy Backup allows saving content from any CMS or blog engine, like Magento backup or Wordpress backup, without manual actions, scripts or dashboard functions such as backing up via cpanel. You can just connect to a CMS host like GoDaddy and save all static content via FTP/SFTP/FTPS and dynamic data via a DBMS.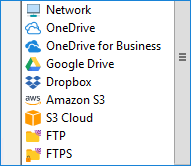 Handy Backup is a powerful tool allowing auto website cloud backup such as backup to Google Drive or to Dropbox, a local drive, a plugged USB storage device or any other data vault.
It has a full support for such things as incremental website backup to save much space on a storage, regardless of a CMS used by hosting provider.
How to Back up Websites to Google Drive with Handy Backup
Let us show how to back up a typical website using Handy Backup. In this example, we are assuming the website uses an SFTP protocol for static content and a MySQL database for dynamic content. Open the program.
Create a new task by clicking on a main panel, or by selecting the "New Task…", or just by pressing Ctrl+N.
Select a backup task type. Go to Step 2 and find the SFTP feature on the left panel.
Click on it to open the SFTP plug-in dialog.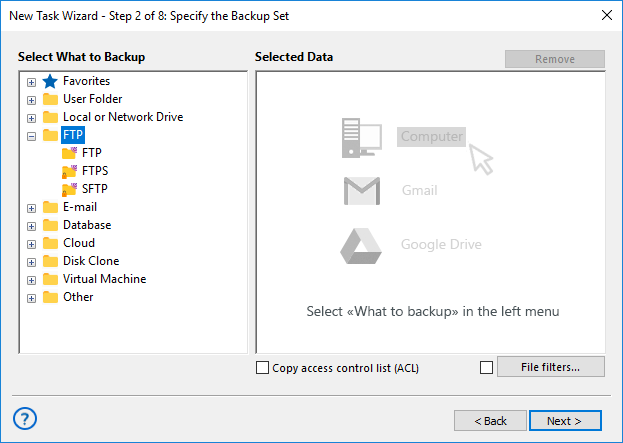 Select an item called "Create a connection" by double-clicking on it; a new dialog will appear.
Enter all the parameters you need to access to your website via SFTP. After finishing, click OK.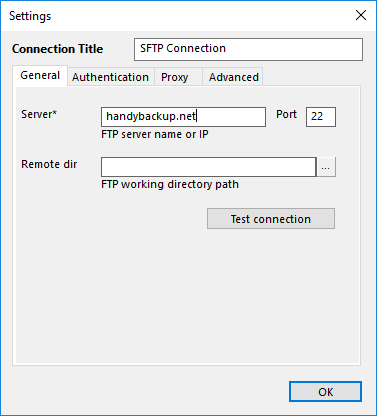 Now check/uncheck the website data you want to back up from this website. Again, click OK.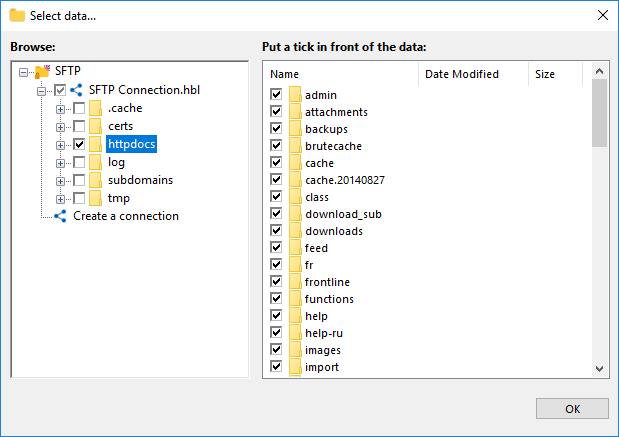 Note: For using other types of FTP connections, this software contains dedicated "FTP" and "FTPS" plug-ins. The basic principles for using these connections to website are quite same as for an "SFTP" feature.
Now it is a time for dynamic content. Return to the Step 2 main window and select "MySQL" among the "Databases" plug-in group by just the same way as selecting SFTP before.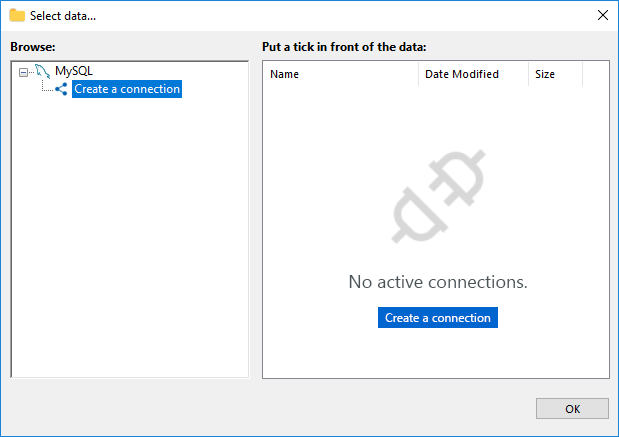 Click twice onto the "Create connection" string, and open the MySQL configuration dialog.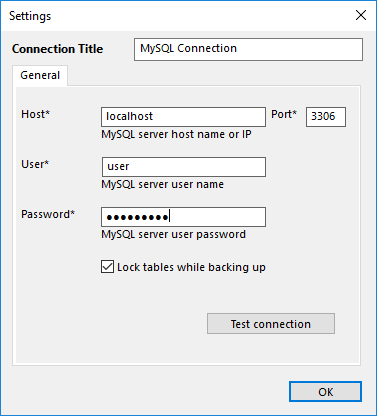 Enter the connection parameters for accessing your website content via MySQL.
Click OK and return to the MySQL data dialog. Here, check the database you want to save.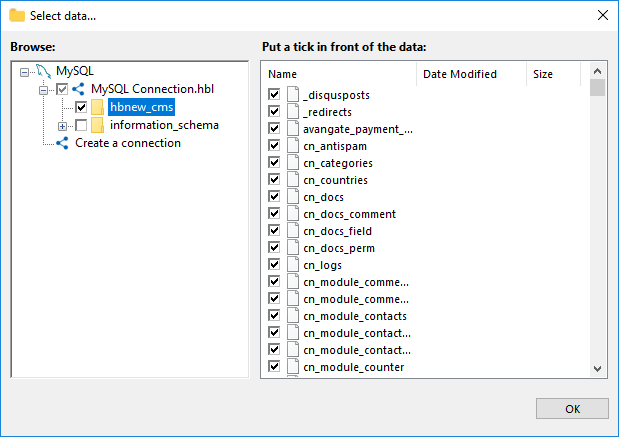 Click OK to continue. When returning to the Step 2, proceed to the next step.
Now you can set up other task parameters such as a vault for your backups, compression and encryption, scheduling task jobs and other. These actions are not specific for backing up websites by any mean. Please read the User Manual for detailed instructions about these steps!
Cloning Website Servers
Backing up your website allows minimizing the risk of data loss in case of a disaster and reducing downtime of your server to the minimum. Time is money - the less your site is unavailable, the less expenditures it causes.

For most important projects, it is wise to not only have a backup and recovery plan, but also have a complete backup Windows server 2016. With Handy Backup, you can easily keep several files and databases in sync, so you can always use an alternative server if the original one fails.
You can also clone a server by restoring website backup to a different computer (of course, the destination web server must have a similar configuration).
Video Instruction: Quick Backup of Your Website
In the next video, you will learn how to backup website quickly and easily with Handy Backup. This video will demonstrate a full cycle of website backup service operations, including copying and restoring static and dynamic content.
Note: This video suggest that you already have a copy of Handy Backup installed on your computer. If you still have not done so, please download and install it — a 30-day free trial available!
From now on, website backup is as easy as a 1-2-3!
Who uses our backup software?