Blu-Ray Backup
Backup Blu-Ray movies and collections onto modern storage, such as cloud accounts or USB data drives. Handy Backup will help you saving any amounts of data to popular storage solutions, preserving the original data formats of Blu-Ray content. It can help you migrating to the modern IT world!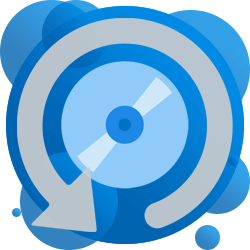 Why Backup to Blu-Ray Software Is Obsolete?

Today, optical media are little more than paraphernalia. Quantum recording methods, cheap cloud services and SSD readily available for any purpose make a very tight niche for Blu-Ray drives, a segment of market where consoles and old-time cinema devices still thrive, and some games. No more!
What I Need to Do with It?

Simple: backup Blu-Ray discs from your collection to other media. For example, the best way to backup Blu-Ray movies is to make ISO copies from these disks, upload copies to modern storage and use these images later by mounting to a PC as virtual drives.
Note: This can be legal only if you do it for personal purposes! Backup Blu-Ray to make a distributable copy is a crude violation of legal rights, unless you copy a disk containing your own data content (e.g., personal videos or photo collection).
Recommended Solution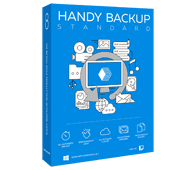 Version 8.4.5, built on March 14, 2023. 116 MB
Backup Software from Novosoft LLC. 39 USD per license.
Downloading and purchasing the Standard edition is the best way to backup Blu-Ray movies, games and photos! Try it with a 30-day free trial!
How to Backup Your DVD and Blu-Ray Movie Collection with Handy Backup?
Firstly, make an ISO copy from any Blu-ray disk in your collection. After this "primary" backup Blu-Ray to ISO, use Handy Backup and select a folder with your ISO files by using the "Computer" plug-in on Step 2.

Where I Can Store my Backup Bly-Ray Images?
Handy Backup allows a vast selection of different storage. You can backup Blu-Ray movies to hard drive, or save a copy of your Bly-Ray photo collection to some cloud (like backup to OneDrive or Dropbox), or even backup Blu-Ray discs to NAS, which seems the most practical way to store data.
Please note that Blu-Ray content requires a big amount of free storage space. Always select storage media with sufficient capacity to keep a large dose of data, and do not forget about data-exchanging interface, which also must be fast (e.g., USB 3.1 is much better than USB 2.0).
Handy Backup as Backup to Blu-Ray Software

Older versions of Handy Backup, with only 32-bit editions, allow making backup to Blu-Ray. We prompt you that it is an obsolete technique, and strongly insist to switch for more modern storage types and more actual versions of Handy Backup. Still, if you are a proud user of an older version, you can do it!
Benefits of Backup Blu-ray with Handy Backup
Recording backups to Blu-ray disks with Handy Backup is easy for users of any computer expertise. You can create backup tasks with a comprehensible Task Wizard, which guides through all steps. Here are the list of key features that help making a convenient backup to Blu-ray:
Disc spanning. If a single disc is not enough to fit all important data (e.g. when you are creating a complete disk image backup), Handy Backup splits the information across several media. All you need is to change the disc when prompting to do it.
Blu-ray backup verification. To ensure proper data security, Handy Backup has an option to verify data recorded to Blu-ray, stored to CD, or backed up to DVD.
Scheduling. You can make backups automatic, started on any schedule convenient. Since a single Blu-ray is usually enough for most backups, you do not have to replace it with a new disc as often as for backup to CD/DVD.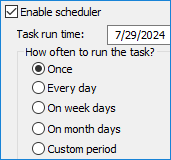 Storing backup to Blu-ray is more profitable in terms of time and costs than to multiple CD/DVD discs, but still considerably higher than backup to NAS. It is also somewhat safer to store and to transport, as backup on a Blu-Ray is less subject to damage as one on a pack of CD or DVD disks.
Handy Backup is the best way to backup Blu-Ray movies, photos and other data to some modern storage type!
Where else to back up:
Who uses our backup software?