OneDrive Backup Software for Automatic Backing Up and Restore
OneDrive backup solution provides access to Microsoft OneDrive cloud storage for both storing your backup to OneDrive and backup cloud content to another place. Handy Backup is the stable, convenient solution for either user-level OneDrive backup or secured OneDrive for Business backup solution.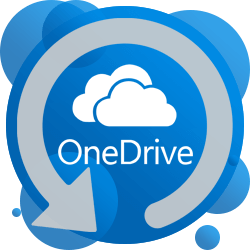 Advantages of Handy Backup as OneDrive Backup Software
Handy Backup is a very capable solution for Microsoft OneDrive backup. It operates directly with the OneDrive cloud, allowing daily using all its advantages (such as incremental OneDrive backup to NAS or to a network drive) in a single automatic, user-friendly and technically equipped program.

Unlimited Document Management
Built-in OneDrive functions for sharing documents are somehow limited. Handy Backup allows users to upload and download files online as frequently as they need, making a perfectly linked environment for synchronizing online and offline operations for working with OneDrive.

Privacy and Encryption
Some software solutions, including certain Microsoft products, are susceptible to various malware and hacking threats. Unlike such software, Handy Backup is equipped with built-in encryption tools, making it an encrypted backup software choice that ensures the protection of your data during both online transfers and storage on OneDrive.

Free Operations with Unencrypted Backup Data
Unless you encrypt your information, you can always browse, view, modify or share any data stored to OneDrive with Handy Backup directly in a cloud, because Handy Backup preserves native data formats when creates a backup dataset. Use your OneDrive backups without a need for restoring!
Where to Backup OneDrive?
With Handy Backup, you can choose any destination to OneDrive backup, from local "My Documents" folder to FTP server to some remote vault. You can even backup OneDrive to Google Drive or to some other cloud (such as Dropbox, OwnCloud, Amazon S3) for guaranteeing safekeeping your information.
Flexible Storage Settings for OneDrive/OneDrive for Business Backup and Recovery
Compared to most OneDrive backup software solutions, including a built-in Windows OneDrive backup tool, Handy backup allows saving different backups to different folders and other target destinations, even for a same OneDrive account. You can store databases in one folder, disk images to another, etc.
Storage Solutions for Keeping OneDrive Backup
A local drive or an external USB device (such as external hard disk);
A mapped drive, a NAS or a network machine (the last option for network solutions only!);
An FTP, SFTP or FTPS storage server, local or Internet-connected;
A cloud service such as Google Drive, Dropbox, Amazon S3 etc.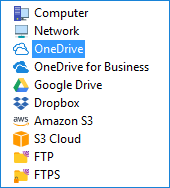 When to Backup OneDrive?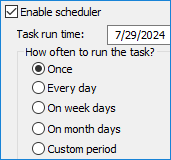 The answer is "when you want to do it". Handy Backup allows some options to start your backup to OneDrive Windows software task: manually when you want, at an exact time, repeating from minutes to months, by user logon/logoff to a system or by plugging a task-related external USB drive into your PC.
How to Backup PC to OneDrive with Handy Backup
To create a task for automatic backup files to OneDrive, please use the dedicated OneDrive plug-in. Please follow the next brief instruction to set up an OneDrive automatic backup task:
Open Handy Backup. Create a new task through a menu or by clicking a main panel button.
Note: Before leaving the first step of task creation, please decide if you want to use all options for OneDrive backup or only a basic set of functions. According to your decision, you can click onto "Advanced mode" option on Step 1 or skip it.
Select a backup task, choose advanced mode if you want, and go to Step 2. Select data you will plan to back up to OneDrive.
Attention: Be sure that your OneDrive account size has enough storage capacity to save your backups. For example, you can require much more than a basic storage capacity of 5-15 Gb to make a hard drive backup or to save a database content to OneDrive!
Choose the OneDrive plug-in as data destination.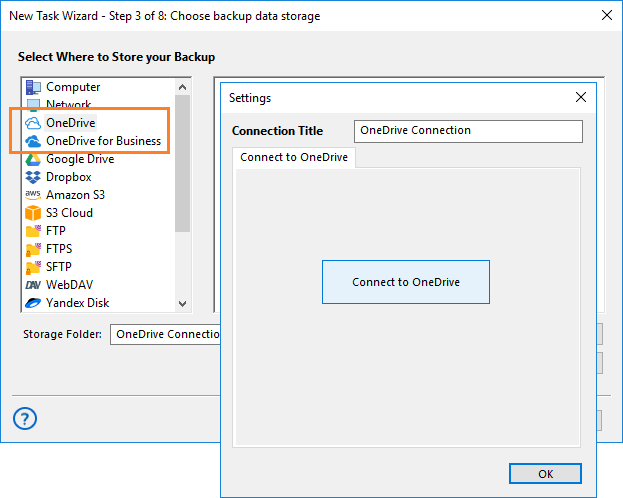 You will see a new dialog, to make a connection click the "Connect to OneDrive" button.
In the window appearing, enter your account login and password and then connect to OneDrive.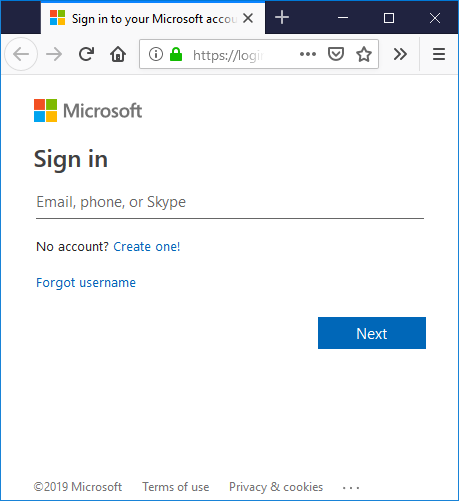 After some greetings, return to the task creation wizard and proceed.
Choose any other task parameters, such as backup type, encryption and scheduling.
Finish the task creation wizard by giving a name to your task.
Your OneDrive backup task is ready for executing. Start it manually at any time you will want, or wait for a scheduled period or event to run it automatically. You can also create tasks using OneDrive as backup source, with selecting and configuring OneDrive access at the Step 2 instead of the Step 3.
Backup OneDrive for Business
To perform backup of OneDrive for Business, Handy Backup contains a separate plug-in with the same name. This plug-in can backup OneDrive for Business data, as well as restore these data by just the same way as the standard OneDrive plug-in.

OneDrive for Business backup and restore uses another API than the standard OneDrive when accessing a cloud. It provides some extra protection measures, allowing backup OneDrive for Business data by a bit more secured way than user-level backup to OneDrive.
OneDrive for Business backup and recovery functions are available for all Handy Backup solutions except the simplest Standard edition, out of the box. For the Standard solution, you can purchase OneDrive for Business backup/restore tool as an additional plug-in, or as a part of a bundle.
Review About OneDrive Backup Solution by Handy Backup
Recommended Solution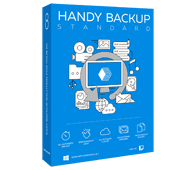 Version 8.5.0, built on September 19, 2023. 116 MB
Backup Software from Novosoft LLC. 39 USD per license.
All editions of Handy Backup, including the Standard cheap backup software, allow you to use OneDrive backup application and folder to store your data to OneDrive.
Free 30-day trial version!
Typical Tasks for OneDrive Automatic Backup
Despite OneDrive is not a single-purposed backup solution, it can serve as good storage for some automatic OneDrive backup software solutions. In addition, some options such as camera roll (automatic backup to OneDrive with your tablet or laptop camera), automatic upload of some music from your phone and other functions are available with the specialized OneDrive app. However, none of these functions can replace Handy Backup.
Video Tutorial: Automatic Backup to OneDrive
In this video, you will learn how to backup files to OneDrive or backup OneDrive account itself automatically with Handy Backup, and then how to restore saved content to its original place.
Handy Backup is the perfect OneDrive backup solution, allowing saving your files, settings and device content to this popular Microsoft cloud storage service.
Who uses our backup software?