How to Backup Microsoft Outlook 2007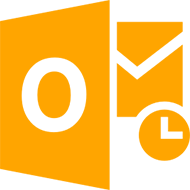 Backup Outlook 2007 to keep copies of crucial email information, contacts, calendars and event data. Handy Backup contains a perfect Outlook 2007 backup tool, the dedicated Outlook plug-in, which you can effectively use in joint with all other features of Handy Backup, such as utilizing different storage.
The Plug-in to Backup Microsoft Outlook 2007
The Outlook plug-in from the E-Mail group of data sources allows Outlook backup and recovery for all versions of this email client and event manager, including the 2007 edition. It also allows to migrate from Outlook 2007 to another client or mail service, by moving all emails safely to a new place.
Note: This plug-in does not work with the Outlook Express email client!
How to Backup Outlook 2007 with the Dedicated Plug-in
Please follow the next instruction to backup Outlook 2007 with an automatic task:
Open Handy Backup and create a new task. Select a backup task on the Step 1 and click "Next".
On Step 2, select the Outlook plug-in in the E-Mail data group on the left panel. The Select data... dialog will open.
Click the ">>" button below the Add label. The Select data... dialog will open.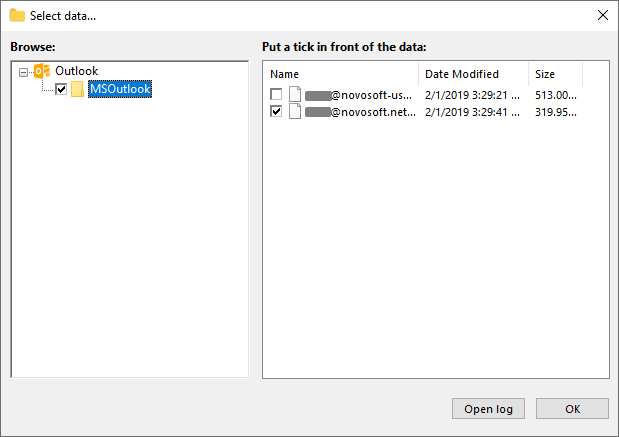 Browse the list of accounts and mark the checkboxes next to account names that you plan to back up.
When finishing selection, click OK. Go to Step 3 by clicking "Next".
On Step 3, select storage for your Outlook 2007 backup.
Continue creating a task in either simple or advanced mode, according to mode selection on Step 1. Please read the User Manual for detailed instructions about creating a backup task.
The final step allows you giving a name for your task and running it immediately if you want. That is all! You just made a task to automate backup Outlook 2007 data.
Advantages of Handy Backup as an Outlook 2007 Backup Tool
Unified, Quick, Easy to Use Solution
Backup Outlook 2007 with Handy Backup allows you quickly and comfortably making tasks to save and restore Outlook data, as well as running these tasks without any extra efforts or requirements. The plug-ins and functions of Handy Backup automate all aspects of task creation, running and controlling.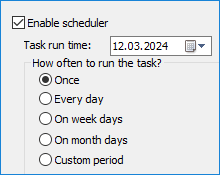 Automating, Supporting, Scheduling All Tasks
When you backup Microsoft Outlook 2007 data with Handy Backup, you can always automate as many operations as possible, including selecting Outlook 2007 data, scheduling tasks, encrypting mails etc.
Big Selection of Storage Types
To keep your Outlook 2007 data copies, you can choose between local, external and mapped USB disks, shared network drives, NAS/SAN storage units, FTP/FTPS/SFTP servers, commercial or private clouds (including Amazon S3, Google Drive, OneDrive, Dropbox and any S3- or WebDAV-based clouds).
Recommended Solution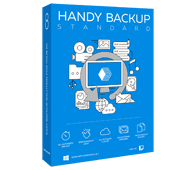 Version 8.4.6, built on April 25, 2023. 116 MB
Backup Software from Novosoft LLC. 39 USD per license.
All editions of Handy Backup, including the simplest Standard edition for home users, can backup Outlook 2007 with the dedicated plug-in and save your mails (contacts, events) to chosen storage.
Other Microsoft products to backup:
Who uses our backup software?