To create Windows 7 backup files with Handy Backup, make a new backup task and select appropriate data on Step 2.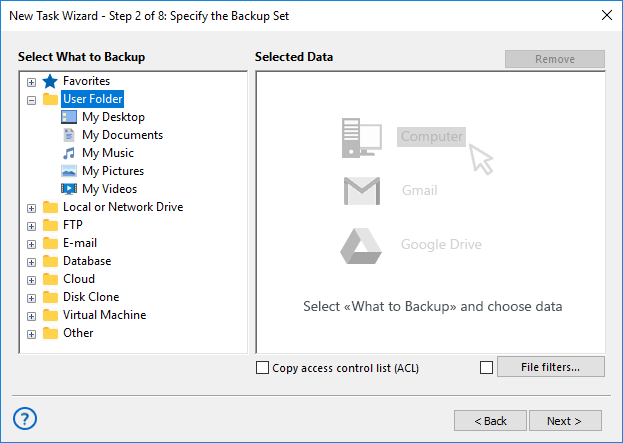 For backing up different parts of Windows 7, there are some plug-ins such as "Computer" for files and folders, "Libraries" and "User Folders" for user-specific data, "Registry", as well as "System Recovery" for drives and partitions.
To make a Windows 7 image, select the "Disk Clone" section on Step 2. Here are the two plug-ins: "Disk Image" for creating binaries for Windows 7 backup and restore, and "System Recovery", which will create a full Windows 7 backup in a readable VHD drive image format.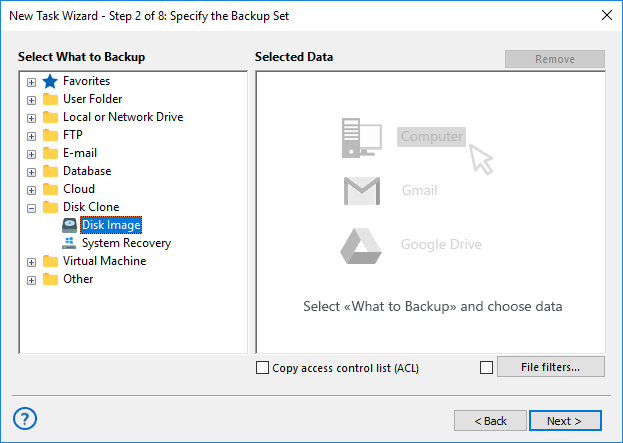 Note: You can select a logical partition for Windows 7 backup only with the "Disk Image" plug-in.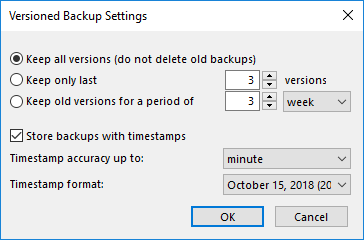 If you select an advanced mode on Step 1, then you will have access for some other options, including starting backup by system events such as plugging a USB device into a machine, making tasks for Windows 7 backup delete old backups automatically, or notifying a user about task status on email.

If you save only some files or other data as a copy of Windows 7, you can either create a task for automatic Windows 7 backup restore, or just move these files manually from backup storage to any required place by using any file manager, as Handy Backup stores unencrypted files in native formats.
For recovering an entire image, the best way is to use the dedicated Disaster Recovery utility (freely added to most editions of Handy Backup). It serves as a perfect Windows 7 backup and restore tool, allowing saving and recovering a whole drive or partition even to bare metal!
The Handy Backup solution functions not only as Windows 7 backup software, but also as a backup utility designed for any modern version of Windows.
The list of supported versions includes Windows 10, Windows 8.1, Windows 8, 7 and Vista for standalone computers, as well as server editions of Windows Server 2008, 2008R2,2012, 2016 and 2019.
It has also native supporting for Linux-based machines in Handy Backup, and even the Java-powered client for OS types other than Windows or Ubuntu/Debian Linux.






Version 8.5.0 , built on September 19, 2023. 116 MB
30-day full-featured trial period
Try Handy Backup, the most powerful and flexible Windows 7 backup software solution!