Answers on questions: How I Can Copy Data from Several Workstations at Once?
Question: Can I make a backup task for more than one workstation?
Answer: No. Any task will copy data from one workstation at once. Since the version 8.0.4, you will receive a caution every time when you will try to backup multiple workstations.

Q: How I can back up data by somehow identical way (i.e. content of My Desktop folder) from several workstations at once?
A: The simplest way is to create a backup task with all appropriate parameters for one workstation, then copy this task and change its properties to take similar data from another workstation, and so on.
Please use this short instruction to do it.
Make a task until finish.
From the main window, copy a task by right-clicking on a context menu.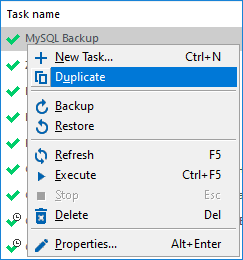 Open the task properties from a newly created task.
On the "Name" tab, change a name for this task to differ it from its ancestral task.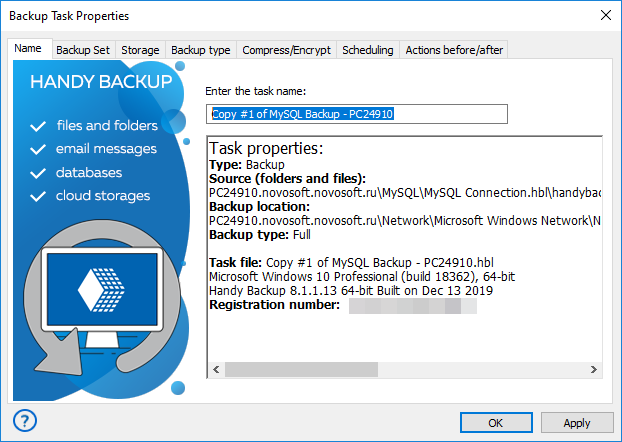 An advice. You can mention a remote workstation name in a task name, for convenient sorting and searching among different tasks.
On the "Backup Set" tab, delete old content.
Select another workstation in a drop-down list of machines.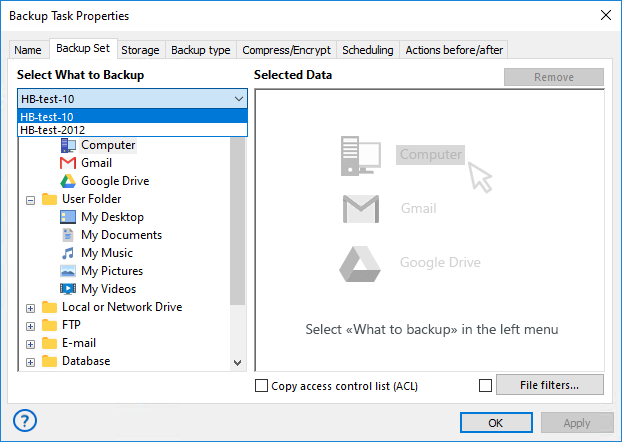 Now select data from a new workstation as usual. Continue.
Change other properties as you wish, if you need it.
Repeat these steps until creating tasks for all workstations in your backup list.
By this method, you will take much more control and stability when backing up network data.
See also: FAQ | Program Installation and Usage:
⇒ Can I backup several files or folders at the same time?
⇒ What is the maximum amount of data I can back up?