The architecture of Handy Backup 8 differs drastically from previous versions. Therefore, it is no possibility to convert tasks made under Handy Backup 7.8.1 or earlier versions (including major versions 6 and 5) to the new version 8.
If you use Handy Backup 7.8.2 or upper version, you can export your tasks from the version 7 and then import these tasks* into the version 8:
Start Handy Backup 7 and export tasks to the file.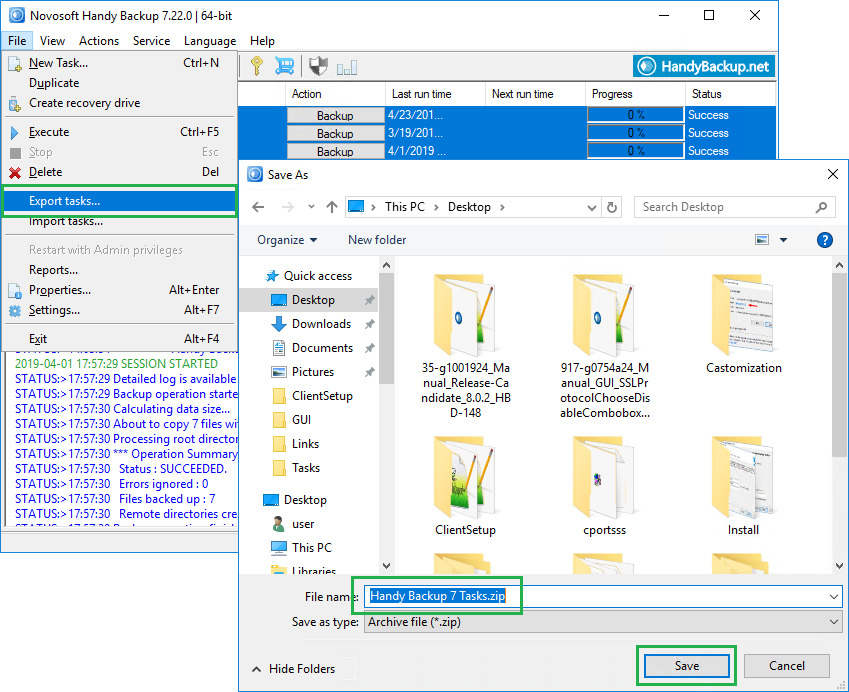 Install Handy Backup 8 to your machine.
Import tasks from the export file to Handy Backup 8.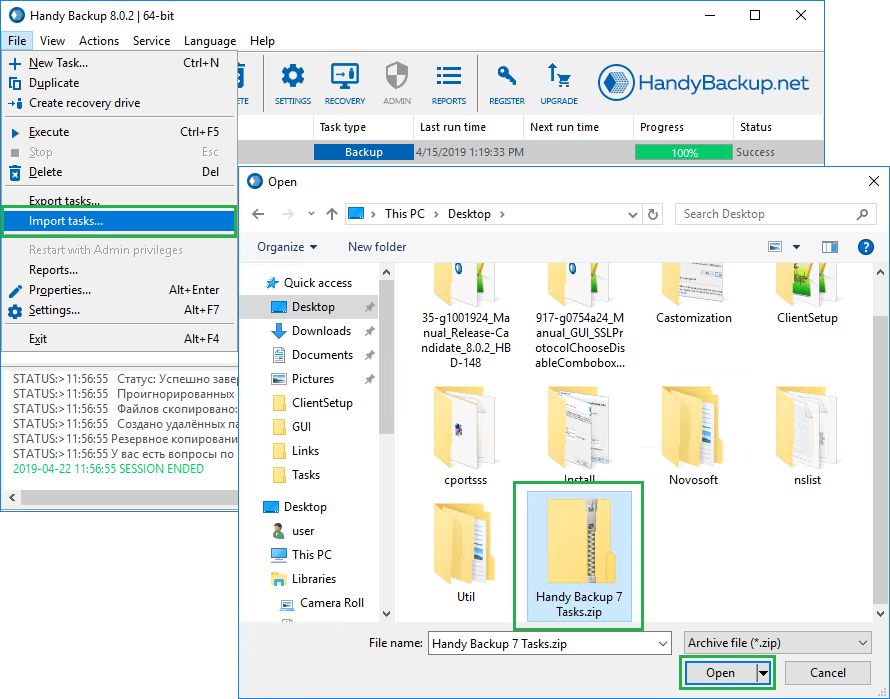 Caution! You cannot import tasks containing MS SQL and Oracle plug-ins, as the version 8 uses completely different principles for database connection via these plug-ins!
* Caveat: You can import tasks only in paid editions of Handy Backup.
If you have Handy Backup 7.8.1 or earlier, and you do not want to create tasks from scratch, then please send us a letter to support@handybackup.net. We will try to help you with task migration.
See also: FAQ | Plug-in Order, License Update:
⇒ I have paid for an additional plug-in for my Handy Backup, but the program still gives an error
⇒ What will happen to my backups after the 30-days trial period?
⇒ How to order a necessary plug-in for my edition of the program?