Reports
Using this feature, you can see all tasks attempted by Handy Backup, with a possibility to call for the detailed report about purposes, goals, sources, destinations and results of executing for any particular task in the report list.
Calling Backup Reports
To see the Backup Reports window, just press a button on a Handy Backup Management Panel.

You will see the window containing a list of tasks attempted and executed by your Handy Backup. To close this window, please click on an [x] button at the top-right corner of a window.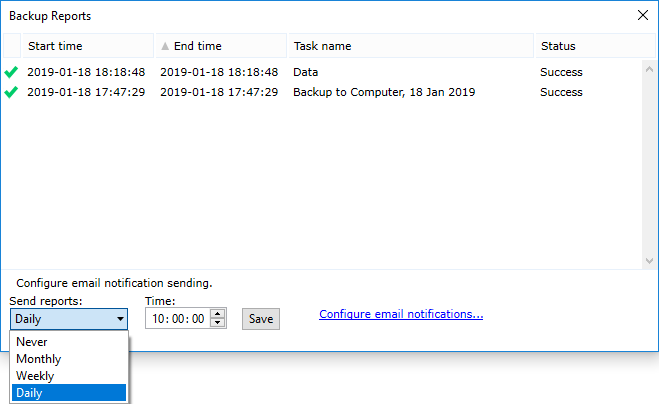 If you need an extra information about any particular task, please double-click on this task. A new window will appear, containing a detailed report about this task.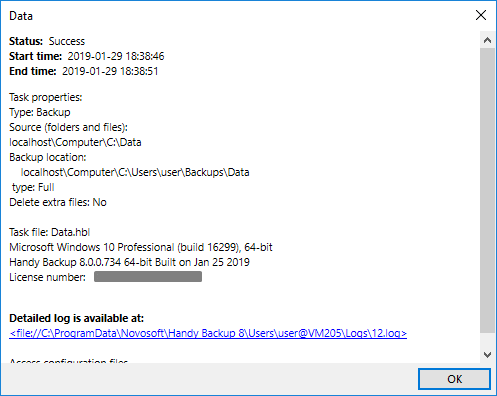 To close a report and return to the report list, please click OK.
Video Tutorial on How to Set up Sending Reports by Email
This video will show you how to connect to a Google account. There are instructions for direct connection and for an account protected by two-step verification. The last part of the video demonstrates how to set up sending reports by email.
Note: Download and install Handy Backup before watching the video!
Who uses our backup software?