Updates
In Updates you can check if there are new versions of the program, and adjust updates settings.
Click Check for update... to connect to the program′s website and check if there are any updates available for download. You can also check for the new version manually, by visiting the following page: www.handybackup.net/download.shtml
Select how often the application should check for updates:
Every Day
Every Week
Every 30 days
Never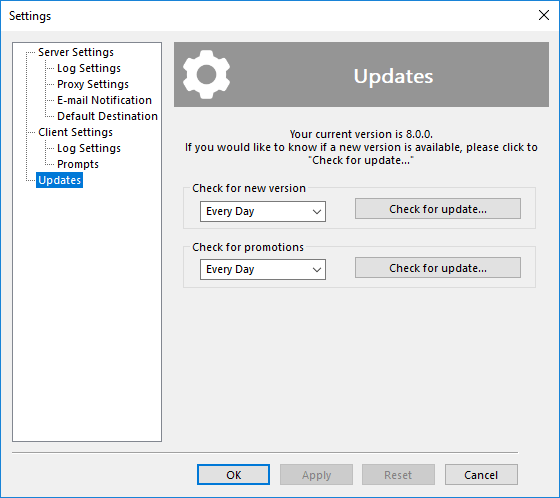 Who uses our backup software?