If your network backups are running very slowly, try to do the following:
Close all unused network connections. Such connections, for example VMware virtual connections, are the most common reason of slowing network backup.
During the task creation or in the task configurations after the creation on the 5th Step enable compressing data into a single ZIP.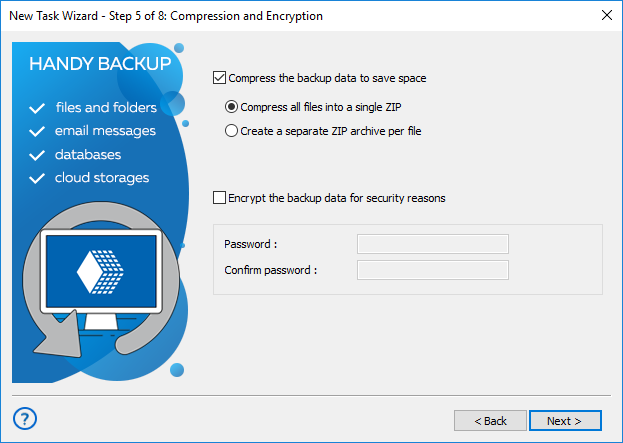 If you have any problems, please email us at support@handybackup.net explaining your problem.
Related solutions: Handy Backup Server Network.
See also: FAQ | Network Server Backup:
⇒ How to Change a Temporary Folder for a Workstation?
⇒ The Standard edition is a client for the Network edition, isn′t it?
⇒ Can I back up workstations if my server is not in the same domain?