Centralized Installation of Network Agents with Centralized Deploy
Handy Backup allows the installation of Network agents on remote machines using a special utility "Centralize Deploy Tool", included with the Server Network solution. The working window of the utility is shown below.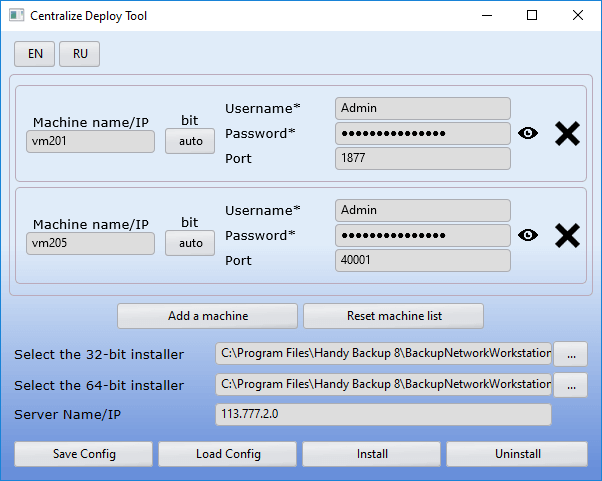 To perform centralized installation of Network agents on remote machines, please use the following instructions.
Note: Install Handy Backup Server Network (panel) on a PC. Turn on the computer with the agent, without installing anything on it first.
Select the "Server" section in the main menu → "centralized installation of agents".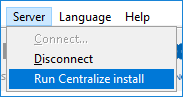 Fill in the required fields. Enter the name or IP-workstation, where the Network Agent will be installed. Next, enter the name and password of the user (Windows login data), on whose behalf the Network Agent is being installed on a remote machine.
Enter the name or IP of the server, i.e. the IP of the PC-server.
You can also change the installation type (32- or 64-bit OS) for each machine, if necessary (by default, the program sets the "auto" mode and automatically determines the bit depth of the OS used).
You can select any free port on the PC-agent, for example 455.
Note: It is mandatory to enter the domain or machine name before the user name! Besides that, when adding a new machine, the name and password are copied from the previous one, which is convenient if the administrator is registered with the same name on all machines of the network.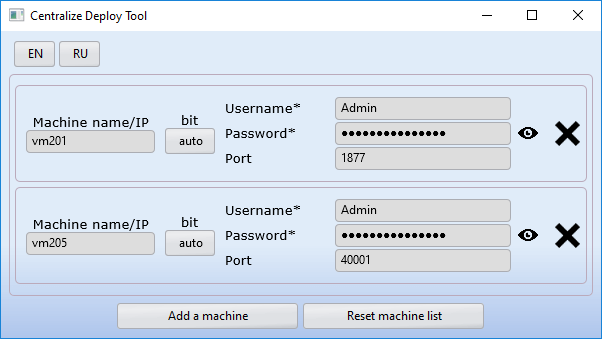 Important: The Centralize Deploy Tool utility saves all passwords in an encrypted format!
If you have several workstations, then after entering the settings for the first one, click the "add a workstation" button and fill in the settings for the next agent.
You can save the installation configuration you entered and repeat it later. Click the "save settings" button, and then download them via the "download settings" button.
Now your utility is ready to install programs. If all the data is correct, click "install", and if successful, the "installation completed successfully" window will appear.
The program creates history of the installation progress during operation. You can save its contents in order to analyze the received messages later.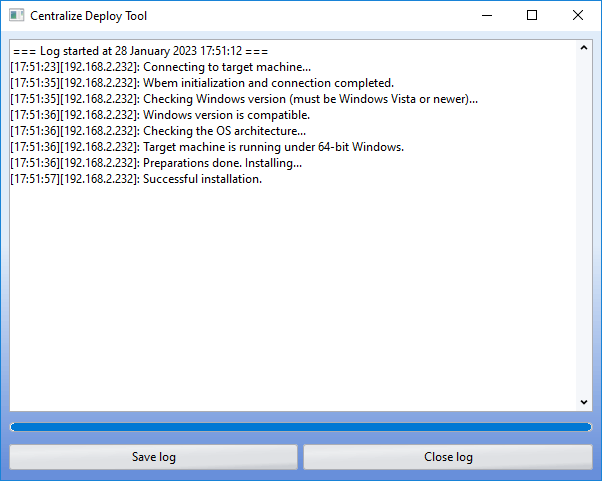 The installation is over. Please configure your network version of Handy Backup to work with Network Agents on remote computers!
Note: Centralize Deploy Tool WMI errors
Related pages: Server Backup Software
Who uses our backup software?