Centralized Installation of Network Agents with Centralized Deploy
Handy Backup allows centralized deployment of Network Agents via the dedicated Centralized Deploy utility, distributed with the Server Network edition. To the reference, see the main utility window on the next screenshot.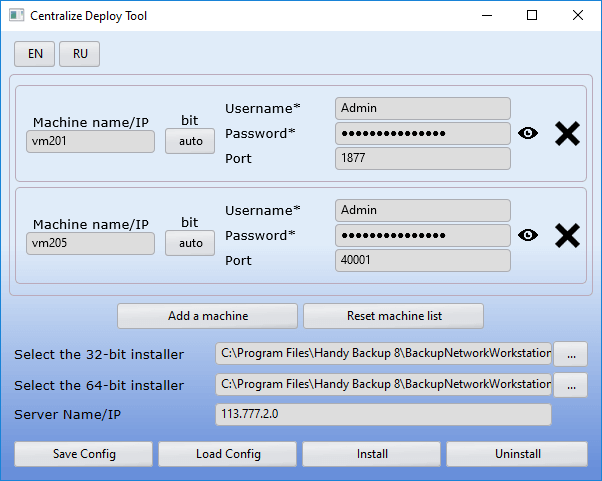 To perform the centralized deployment, please follow the instruction listed below.
Select the "Run Centralize Install" option in the Server menu. (Note that this option is available only in the Server Network edition.)
In a new dialog window, click onto the "Add a machine" option.
In the next form, type domains or names of machines and then usernames and passwords for those users on remote machines who install the Network Agents.
You can also select the installation type (32- or 64-bit) for each machine if you need it (by default, the utility will make auto selection according to a target OS).
Note: This installation requires typing domain names or machine names before the username in the account! In addition, adding a new machine will copy a username and a password from the previous account, which is very useful when the administrator′s account is the same for all computers.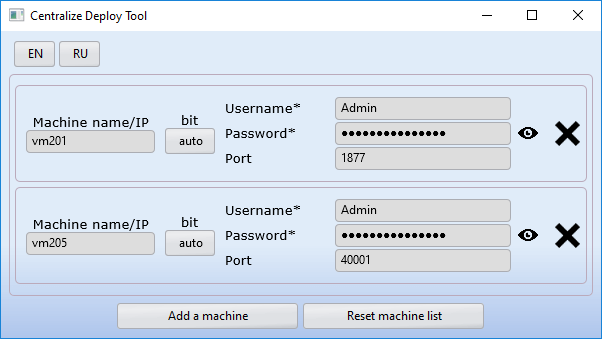 Please consider that the Centralized Deploy utility keep all passwords in the encrypted format!
You can save the setup configuration and restore it later using the appropriate buttons.
Now your utility is ready to install. If you entered correct data, start the installation.
The program will write a log file during installation. You can save this log to analyze it later.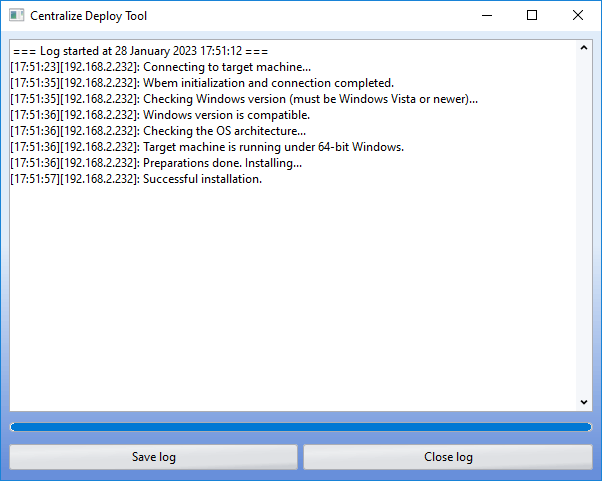 This is all. Please configure your network edition of Handy Backup with the Network Agents you just install to remote machines!
Related pages: Server Backup Software
Who uses our backup software?