Box Cloud Data Storage
By using the Box feature, Handy Backup allows a direct access to data stored in a Box cloud account. You can use this option as either a data source for backups or a storage media.
Backing up from a Box Account
To save data from an account on a Box cloud using a typical Handy Backup automated approach, please follow the instruction below:
Create a new task and choose the backup task type.
On a Step 2, select the "Box" data source in the Other group on the left panel. A new window will appear.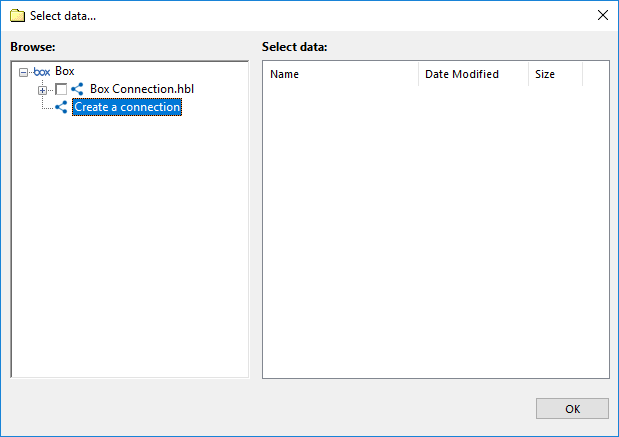 Choose a "Create a connection……" option to open a Box account dialog.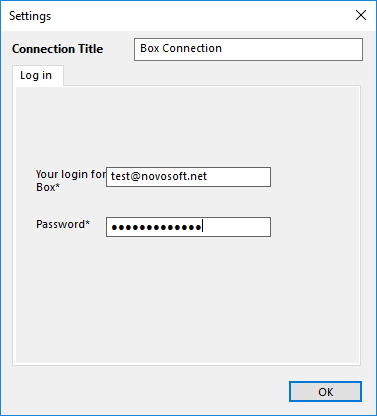 Note: You can create a new Box account at this step, by clicking on the appropriate button in this dialog.
Enter your Box.com account email and password into the appropriate fields. Press "OK".
You will see the account name you entered in the Box feature window. Click twice on it.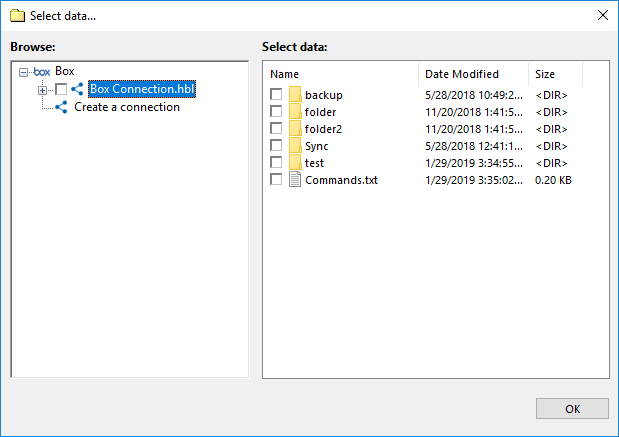 Select data you need to back up from your Box, by marking checkboxes on these data.
Press "OK" to return to the data selection step. Continue to make a new task as usual.
Using a Box Account as a Backup Storage
The overall sequence of actions is quite same as for backing up from a Box account, although you must specify a Box feature as the data destination on the Step 3. All other actions (new configuration, selecting an account) are unchanged from a previous instruction.
You can even copy one Box account content to another, by using the Box feature with different accounts specified on both Step 2 and Step 3.
Box Feature and WebDAV Interface
To access a Box account, you can use a WebDAV feature, but this way, as any other "generic" approach, is somewhat slower and more difficult to configure an access properly than a specialized Box feature. We are recommending using always a dedicated Box option to access your Box accounts.
Who uses our backup software?