Handy Backup Awards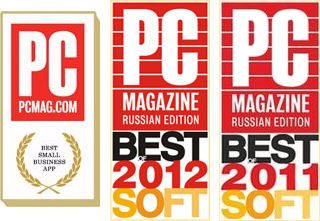 Other Awards and Reviews

Software Informer:
Reliable automatic backup solution for your Windows... This tool stands out from the crowd.

2/5/02 Handy Backup - ZDNet Utility of the Day
CNET: A nice interface and complete set of options make this one of the best backup utilities we've seen.

Handy Backup gets 5 cows at TUCOWS

LockerGnome:
Handy Backup will take any file or folder and do exactly what the title suggests, make a handy backup. But that's not all folks, it comes with a plethora of nifty tools; think of this product as the Swiss-army knife of backups.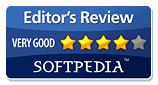 Softpedia:
The Truth
This program is not perfect, but it's obvious that its developers are doing their best, and the final result of their efforts is the security of your data. Don't wait any longer, get the trial version now and see if it suits your needs!

5Star Network Limited:
Handy Backup is a quality piece of software and we have rated it a 5 Star Pick
ShareTheWare.com - ShareTheWare.com 5 stars award for Handy Backup 4.8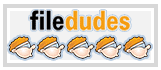 5 Dudes for Handy Backup Standard, Professional, Server

We are pleased to notify you that our editor's team have been very impressed by your excellent application Handy Backup. We sincerely congratulate you for the excellent job that you have done and want to recognize your achievement by awarding you with our Editor's pick gallardon: our highest recognition.

Reviewer at The SimplytheBest.net has awarded Handy Backup their highest rating of 5 stars

Handy Backup is a nifty utility for anyone looking for an easy way to protect their precious data.

5 stars rating and Editor's Choice

Reviewer at The FileTransit has awarded Handy Backup their highest rating of 5 stars

ListSoft : This award means that if I need the program with similar functionality, then I'll use this one...

From editor: Pretty convenient and useful tool. Its features will make it a really handy...

Top-rated backup solution at FileHungry

FreeFunFiles - The Golden Acorn Award for Handy Backup 4.5

FinalDownload.com - FinalDownload.com 5 stars award for Handy Backup 4.8

HotSoft32.com - HotSoft32.com five stars award for Handy Backup 4.8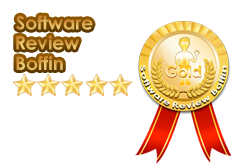 Software Review Boffin:
Handy Backup is very powerful and important software which is greatly designed to back up all the useful data and information in your computer without any problem at all.

SoftLandMark: Congratulations for Your Excellent Software Handy Backup 3.0

BlueChillies.com - BlueChillies.com Editor's 5 stars rating for Handy Backup 4.8
Useful Materials
Who uses our backup software?