Installation and operation of the Disaster Recovery utility in the WinPE
Download HBDR image file and any software that can format and create bootable USB flash drives (for example, Rufus, UNetbootin or WinUSB). In this manual we'll use portable version of Rufus as an example.
Obtain a USB flash drive with recommended capacity of 4gb or more.
Plug your USB flash drive
Open Rufus
In "Device" drop-down menu choose your USB flash drive
In "Boot selection" drop-down menu choose "Disk or ISO image" and press SELECT to select HBDR image file.

At this point all other options can remain default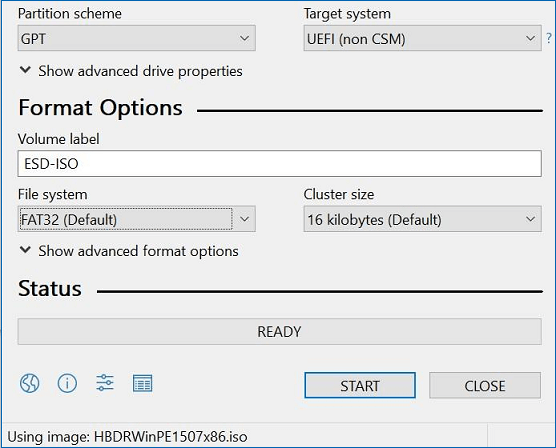 Press START and wait until formatting finishes

Your bootable USB flash drive with HBDR on it is ready.
Unplug USB flash drive
Turn off the PC that you want to restore data on. Plug your USB flash drive into that PC. Turn on that PC and while it's loading enter the Boot Menu and chose to boot from plugged USB flash drive.
After short load you'll see something like this: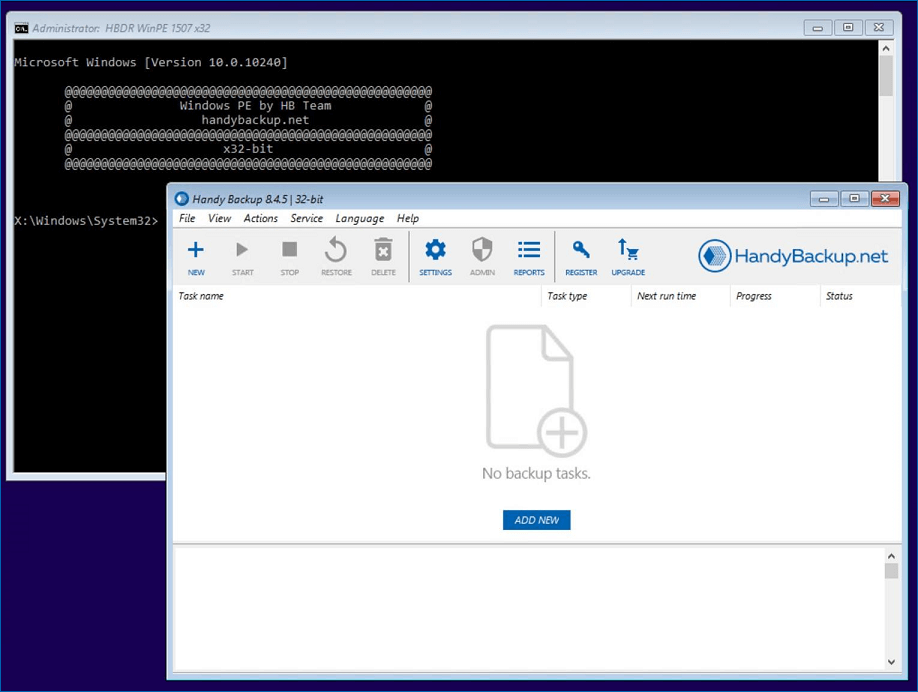 This version of Handy Backup is functionally similar to standard standalone edition. You can create restore\backup tasks as usual using same interface and with most of storage plugins available. You can restore from:
another physical drive on the same PC using Computer plugin;
you ftp server using FTP \ FTPS or SFTP plugins another PC;
in your local network using Network or Computer plugins;
any available cloud storage using various of cloud plugins.
You can also perform backup of your files (if its available in computer plugin) or whole disk if you need it before restoration.
Вверх