June 27, 2019
Dear customers! We are glad to bring you the updated Handy Backup 8.0.4, the newest update for data backup software!
This new version automatically replaces any unreadable character in a file name to the symbol "_".
In addition, it also can make a debugging-level log for all program activities, allowing both you and, in case of extreme need, Handy Backup support team, to see and fix even slightest instability of backup and recovery workflow!
Version 8.5.0 , built on September 19, 2023. 116 MB

To update Handy Backup one can for free at the link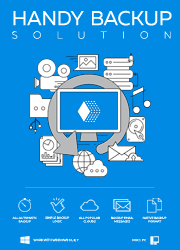 Handy Backup 8.0.4 eliminates errors caused by some symbolic names of files and folders containing characters that are unreadable by some OS or online resources. Different systems and online services can state different characters as "prohibited".
The program now automatically replaces such symbols by a low-line ("_") character without stopping processing a backup file that contains such characters in its name. During recovery, Handy Backup returns all "prohibited" characters in filenames from low-line stroke to original representations.
In new Handy Backup version, you can always turn on an option to save advanced logs for all program activities, up to smallest details of every necessary operation.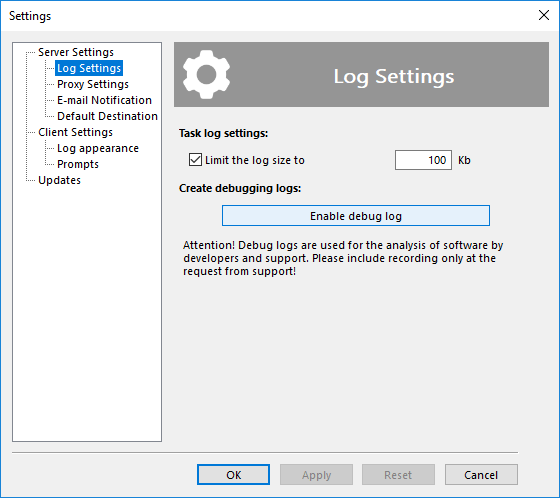 This mode will turn on after selecting it in the main menu and restarting the program (so the log will contain all actions after starting of each process in Handy Backup). Logs are available in a folder:
C:\ProgramData\Novosoft\Handy Backup 8\Logs
You can use these logs either for precision control over program actions or as debugging information when calling the Handy Backup Support Team. In the latter case, please zip the log folder and attach it to email when calling for tech support.