Backup Windows Libraries: Automate and Safeguard
Windows libraries are storage for most important user files, from work projects to personal photos to game data and favorite music albums. Handy Backup can save any or all these libraries automatically, providing dedicated plug-ins called "Windows Libraries" and "User Folders" for this task.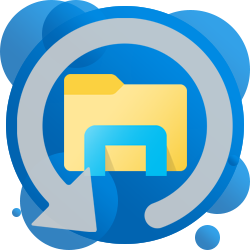 What Are Windows Backup Libraries?

Windows libraries are dedicated subfolders in a local user folder located at "C:\Users" directory. It is a common attribute of Windows regardless of its edition, so it is no difference between, say, "Windows 7 backup libraries" and "Windows 8 backup libraries"; Handy Backup do it all with same plug-ins.
Note: User subfolders in Linux provide completely the same functionality as Windows libraries, but you can access it primarily through "Computer" plug-in, due to Linux filesystem structure.
Advantages of Handy Backup as a Windows Libraries Backup Tool

Plug-in File System and Native Backup Formats
Handy Backup allows accessing Windows libraries through "Computer" and "Windows Libraries" plug-ins, as well as through some plug-ins in the "User Folders" group. If you choose no file encryption, then any of these plug-ins copies content of Windows backup libraries without changing file formats.
The latter option means that you can browse, use, modify, delete or even recover files without a need for complete backup restoration.

Automation and Scheduling of Backup Tasks
Due to internal scheduler, you can set up both starting time and repeating period for regular Windows libraries backup. In addition, you have a full set of backup automation tools, including incremental, differential and mixed backup, keeping versions of the same dataset, running other software etc.
You can even run a Windows libraries backup task in a "silent" mode (without active interface), as Windows service. The program can notify you about task by email in this case.

Secure Storage Options for Backups
With Handy Backup, you can save your Windows backup libraries to almost any modern storage type, including local drives, external USB disks, network folders, NAS units, S3 and WebDAV clouds of any types, FTP, SFTP and FTPS server, and to popular clouds such as Google Drive, OneDrive or Dropbox.
To add to security, you can compress your files to ZIP archives and encrypt Windows libraries content with a built-in BlowFish-based tool.
Testimonials About Windows Libraries Backup by Handy Backup
Recommended Solution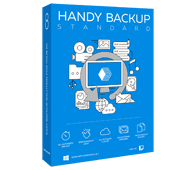 Version 8.5.0, built on September 19, 2023. 116 MB
Backup Software from Novosoft LLC. 39 USD per license.
The Standard edition for home computers is a simple but efficient Windows libraries backup tool, allowing saving library data to most popular storage. Free 30-days trial version!
How to Make Backup for Windows Libraries?
To create an automatic task for backing up Windows libraries, please follow the next instruction.
Create a new Handy Backup task. Choose a backup task. You can use either simple or advanced mode, depending on how deeply you will plan configuring your task.
Click "Next" and go to Step 2.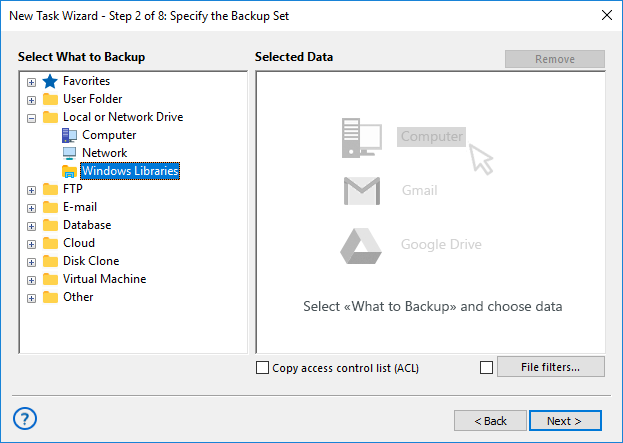 Click on the Windows Libraries plug-in in the Local or network drive group.
The Select data... dialog will open. Here, check the boxes next to files and folders that you want to save from Windows backup libraries.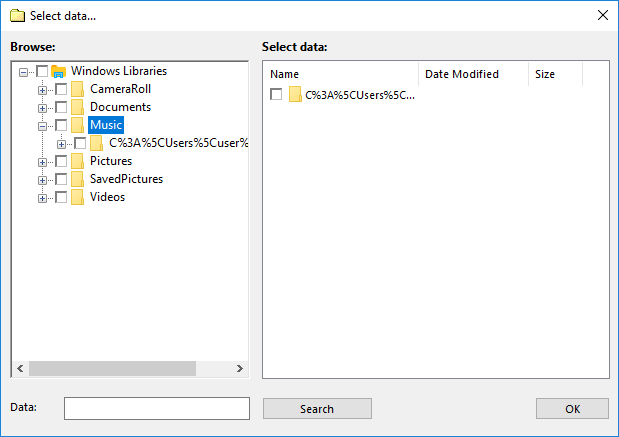 When finished the selection, click OK. Continue creating a backup task as described in the User Manual.
Alternate Ways
Some common Windows libraries, including documents, videos, photos and music, as well as a desktop content, are available as user folders. There are separate plug-ins in the User Folders group for accessing these libraries. Choose appropriate plug-ins in this group, as described above.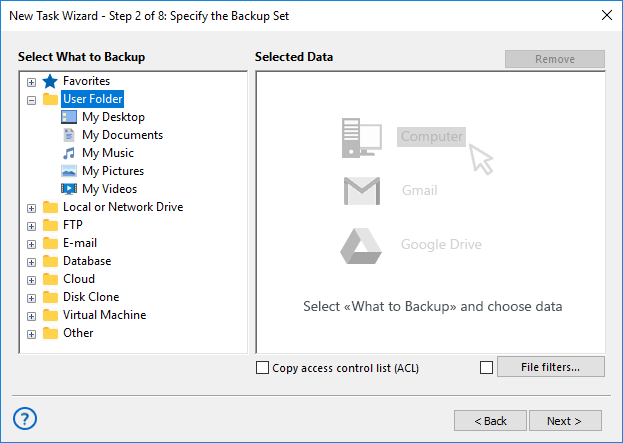 Tip! For some purposes, you can also use the Computer plug-in to get access to Windows libraries as to common folders. This is the same procedure as described above, with an exception of seeking and selecting appropriate folders and content manually from the Computer plug-in file structure.
Handy Backup is a quick, efficient and easy-to-use solution for saving Windows 10 backup libraries, or library content from any early version of MS Windows. Download now and try it freely for 30 days!
Who uses our backup software?