Online backup software allows making a remote copy of data via the local or global network. Online backup server software often uses the storage own API for data exchange and traffic protection. Handy Backup is an efficient backup solution for popular storages and any other cloud via WebDAV or S3.
Version 8.5.0 , built on September 19, 2023. 116 MB
30-day full-featured trial period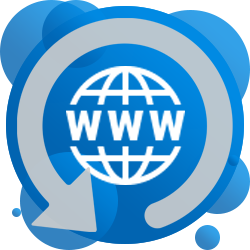 Unified Access from Everywhere
By using online backup services, you can restore (or even operate with, in case of native backup format provided by Handy Backup) your backup folders from every single point of the world, where you can find an appropriate connection. Feel free to move with your online backup photos, projects, music etc.!

Data Security and Access Reliability
Online backup reviews often underestimate such thing as freedom from hardware maintenance and connection control problems, provided by big online backup services. Compared with backup to hard drive or to USB, you have no need to care about drive integrity, connection stability or data security.

Offsite Data Protection
No local disaster, such as hardware malfunction or theft, can destroy your data in case of online backup. The only bad thing that you can get with it, besides losing a network connection, is a ghostly chance of package interception during transfer (these chances reduces to zero when you use data encryption!).
In this table, we summarize some key features of remote data copying, based on different online backup reviews. Please see the basic advantages and disadvantages of online backup, compared with data saving to local drives or external on-site storage (DAS).
| | | |
| --- | --- | --- |
| | Local storage | Online backup |
| Accessibility (Local) | Very good | Depends on network functions |
| Accessibility (Worldwide) | Poor (USB drives) to no | Good (FTP) to excellent |
| Security (Hardware/Disasters) | Relatively low | Excellent |
| Security (Hacking/Theft) | Depends on measures | Average to good |
| Cost (for same data size) | Relatively low | Relatively high |
For utilizing modern online backup services with highest efficiency, Handy Backup contains plug-ins for most popular cloud backup solutions. Backup online with direct accessing to a cloud storage via API functions for the next online backup solutions: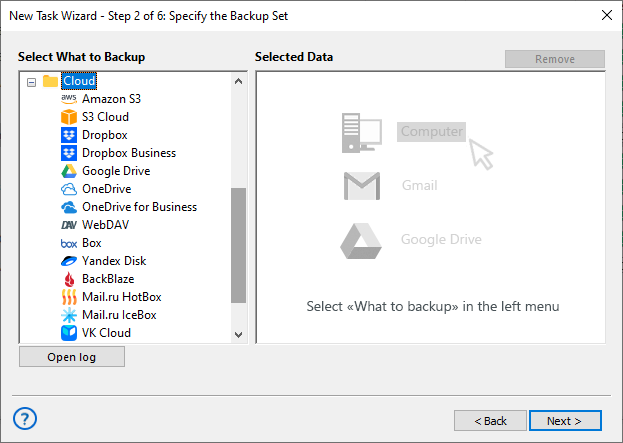 Note: Cloud backup software tools are just a part of automatic backup capabilities for Handy Backup. Besides online backup, you can backup to FTP, SFTP, FTPS storages, NAS units, local and external drives, as well as from network machines, virtual or physical!

Files, Folders and User Libraries
Make online backup of computer data such as files, folders and libraries on online backup solutions. Handy Backup allows you selecting the information that you need with masks of file names. It also backup online data with native format, allowing direct viewing and restoring of these data.

Databases and Virtual Machines
Handy Backup supports "hot" online backup software for databases including MS SQL, MySQL, MariaDB, Oracle, IBM DB2 and PostgreSQL, as well as a tool for any ODBC-driven database. It also provides remote backup for virtual machines including Hyper-V and VMware workstation for Windows.

Website Content
Use Handy Backup as online backup software to save your websites, both static content via FTP, SFTP or FTPS and dynamic content (such as forums and CMS) with appropriate database plug-ins. Use this online backup utility for mirroring, cloning and archiving your websites.
There are much more data types to backup online, including PC drive images with bootable copies of Windows and Linux OS, registry files, email content and even the cloud accounts to store on other services or somewhere else (Handy Backup supports a lot of modern storages). Feel free!
Along with many storages supported natively or through WebDAV, Handy Backup brings some other advantages for online backup. Here is the short description for some of these crucial advantages:
Scheduling backup tasks for precise time, with periods from minutes to months to repeat;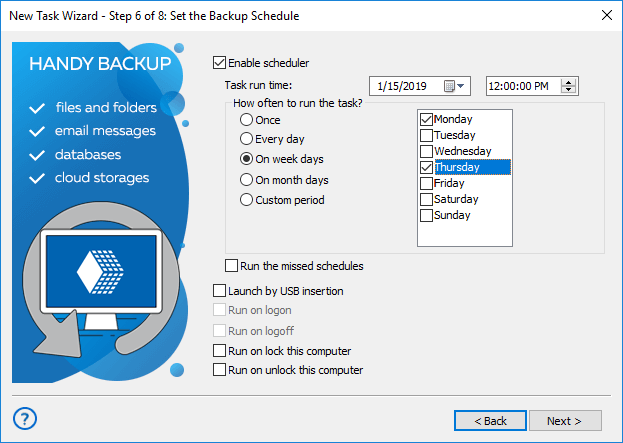 Running missed tasks, starting tasks at crucial events such as user logon or logoff;
Built-in encryption and ZIP compression for securing both data and space usage;
Full, incremental, differential and mixed (full/differential) backup types, versioned backup;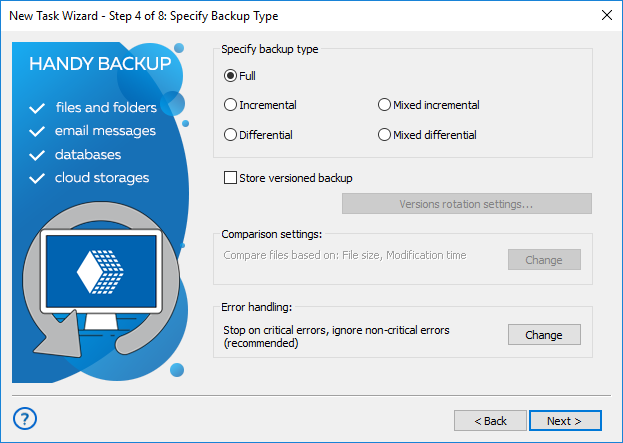 Automatic restoration, as well as possibilities for manual restoration of separate files.
Besides these features, Handy Backup contains many other advantageous functions and options, allowing implementing automatic online backup solutions for your personal data kept on any storage service that you feel appropriate for your needs.
Attention: You can have an access for some of these options only in advanced task mode, or when you browse a completed task after its creation.
Handy Backup automates restoration tasks as well as backup tasks. You can create a restoration task under manual control or scheduled running sequence (for special purposes like auto mirroring) just as quick and simple as a backup task!
How to Restore Data from Online Backup Cloud?
This is a simple instruction for such storage as online backup Google Drive or OneDrive. For online backup of NAS or FTP, just use the "Network" or FTP, SFTP, FTPS plug-in instead of an appropriate cloud plug-in.
Create a new recovery task, either in simple or advanced mode.
Note: In advanced mode, you can restore your online backup to another place by clicking the "Change Location" button on Step 3. You will also have some other advanced options related to online backup of computer, such as extended scheduler for automatic recovery/sending data.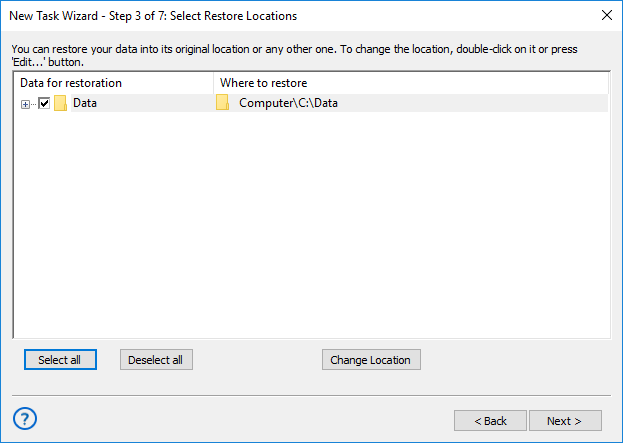 On Step 2, open the appropriate online backup cloud plug-in.
Find a backup folder and select the backup.hbi file inside.
Go to Step 3. Continue creating a task as described in the User Manual.
Manual Restoration from Online Backup
Since Handy Backup stores uncompressed and unencrypted data in native formats, you can always restore any file or folder from backup content without complete restoration of all dataset.
For database backup content kept as a dump (a list of SQL instructions instead of just file copies), another method allows editing these instructions before copying it. This is a very useful option, e.g. to change a storage engine or to edit some table data before mirroring.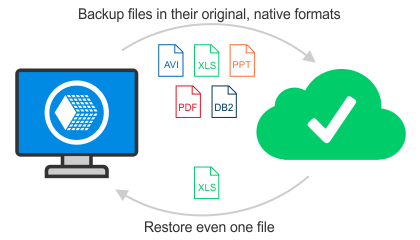 If you want to try Handy Backup online backup capabilities, do not waste a time! Download a 30-days free trial just now, with all functions of Handy Backup available, including the collection of online backup solution plug-ins.
Version 8.5.0 , built on September 19, 2023. 116 MB
30-day full-featured trial period