For security reasons, Windows may block access to certain computer data. The following operations, under some systems, may require you to have administrative privileges:
HDD image backup and restore. Access to the list of the computer's physical devices, as well as their backup and recovery are unavailable to non-administrators.
Windows registry backup and restore. Some system registry keys have protected from unauthorized access.
Import/export Handy Backup settings. To import and export Handy Backup's settings, you need to be an administrator.
How to Enable Advanced Functions (If You Have Problems)
In order to use disk imaging, registry backup and to import/export program configuration, you need to configure Handy Backup's start-up settings. Please follow these steps:
Make sure that your user account is a member of Administrators group.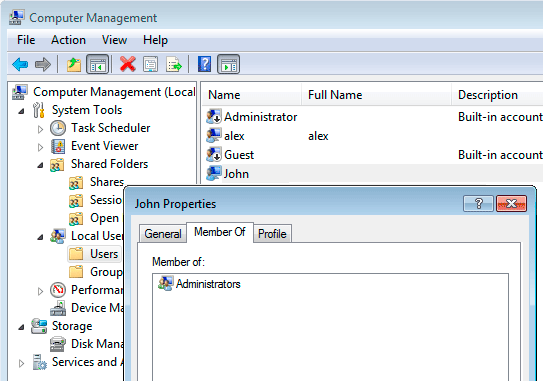 Close Handy Backup and Handy Backup Agent (in system tray).
Restart Handy Backup.
Tip: You can just run Handy Backup as administrator from the Windows main menu or from an application context menu that shows on right-click on an application icon.
See also: FAQ | Program Installation and Usage:
⇒ Is it possible to backup an open file?
⇒ How can I restore a specific file?