Windows registry backup, which Handy Backup can perform automatically, is a necessary tool for keeping different settings, software parameters and user keys intact from unwanted changes and situational perils. To effectively backup Windows registry, Handy Backup contains a dedicated tool.
Version 8.5.0 , built on September 19, 2023. 116 MB
30-day full-featured trial period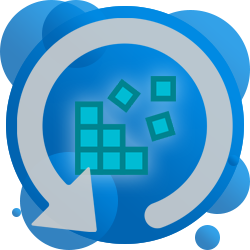 Handy Backup has a special registry backup tool, which allows you to back up all Registry components including user keys, machine keys and current configuration keys. Just create a new backup task, and then select Registry on Step 2. The application will automatically locate all necessary registry data.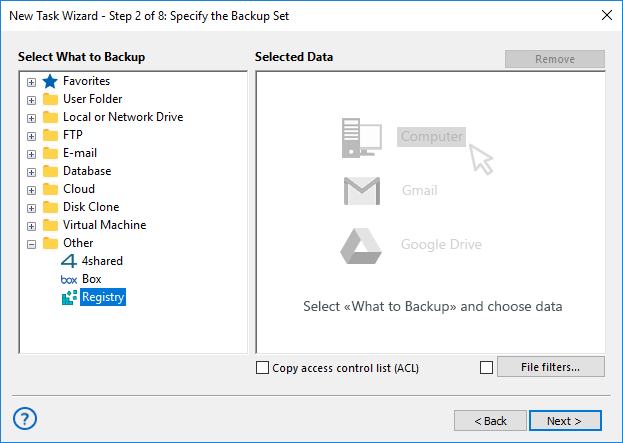 To backup Windows registry with Handy Backup more efficiently, you can specify which data should be included or excluded from the backup set, using the Registry Plug-in and the graphical interface.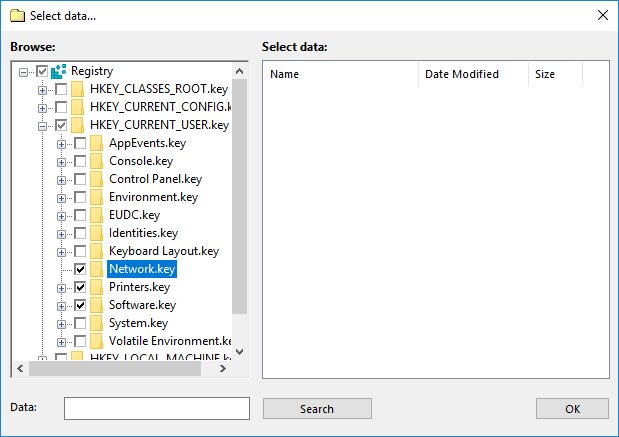 To restore registry backup, you can use the same preset in a restoration task. Please make sure that your version of Windows for which you are restoring your Windows backup registry data is the same as for original registry.