Firefox Backup Bookmarks and History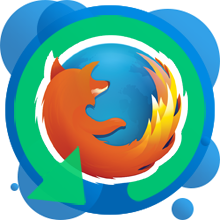 Firefox backup is an operation allowing backing up Firefox history, bookmarks, pages and other data, to recover Firefox environment later. Handy Backup uses the standard Computer plug-in to backup Firefox settings and data, and to restore these data from a copy.
Mozilla Backup Features of Handy Backup
Scheduling and Automating Operations
As a Firefox backup tool, Handy Backup allows automating any backup tasks. You can set a task to backup Firefox data to an exact time (with a repeating period from months to a minute), or to start by some event (such as plugging a USB drive related to a task).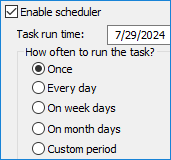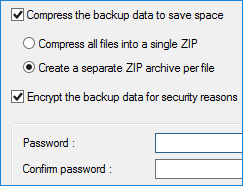 Controlling Firefox Backup and Restore Methods
As a contrast to earlier Firefox backup software, such as Mozbackup, Handy Backup has a couple of advanced backup settings allowing making controlled, convenient backup. These methods include full, incremental, differential and mixed backup, versioning, time stamping, compression and encryption.
Storage Options
In addition to local backup, Handy Backup opens a possibility for Firefox online backup to some remote storage, including a commercial cloud (e.g., Amazon S3, Dropbox, Google Drive or OneDrive), a cloud via WebDAV, an FTP storage (with a support for SFTP and FTPS), or just a remote drive or shared folder.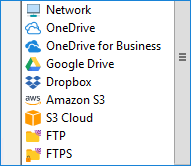 Additional Options for a Firefox Backup Program
Added to the features described above, these are some extra options making Handy Backup an efficient Firefox backup solution:
Running other programs before and/or after a task (for example, to stop Firefox before backup);
Starting as a Windows service (without an active interface window), to minimize distractions;
Reporting and logging task activities, with sending reports by email;
Cross-platform operations, allowing using Handy Backup natively under Linux.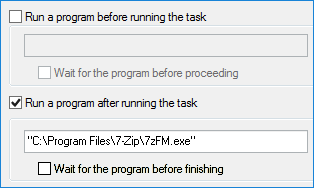 Recommended Solution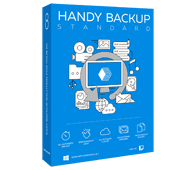 Version 8.4.0, built on June 30, 2022. 113 MB
Backup Software from Novosoft LLC. 39 USD per license.
The Standard edition has a plug-in for making Mozilla backup, as well as a healthy set of storage plug-ins to allow Firefox backup bookmarks and history to different popular data vaults. Free 30-days trial version!
How to Backup Firefox with Handy Backup
To backup Firefox settings, history, bookmarks and other data, you must save a copy of a local Firefox folder. Handy Backup utilizes a standard "Computer" plug-in (which is available in any solution) to perform a Firefox backup.
Start Handy Backup and open the new task wizard by clicking on a "New task" button/menu.
Select a backup task on the Step 1, and proceed to the Step 2.
Click on the "Computer" plug-in in the group "Local or Network Drives" on the left panel.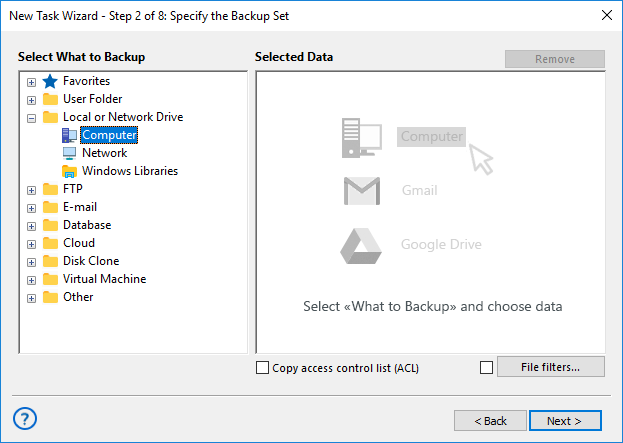 Note: You can use the "Network" plug-in instead, or select a machine from the drop-down list of available computers (for network editions only), to perform Firefox online backup.
In a new window appearing, find and mark a Firefox folder with a checkbox.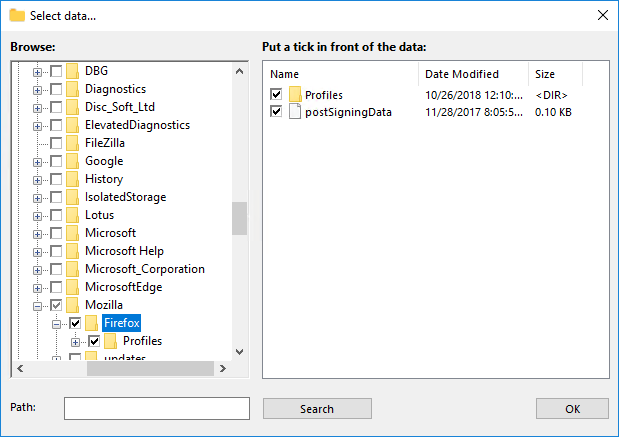 An advice: For Linux versions, this folder is often has a location at ~/.firefox.
Click OK to return to the Step 2, and proceed to create a backup task as described in the User Manual. No any other step is specific to Firefox backup.
Comparing Handy Backup with Other Firefox Backup Program Tools
An obsolete Mozbackup tool has no scheduling, and different other Firefox backup addons often have such problems. In addition, there are almost no tools for Firefox backup containing a storage option other than a local drive and/or some dedicated cloud. Handy Backup is free from these problems!
Try Handy Backup as your trusted Mozilla Firefox backup software by downloading a 30-day free trial version of the program
with a full set of features, options and settings available!
See also: Google Chrome Backup
Who uses our backup software?