Browsing Backups
When a backup task is finished, you can browse the data via the Backups folder in a task.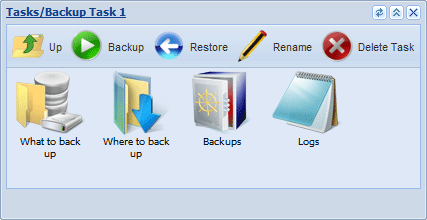 The Backups folder is organized as follows:
Backups
Destination 1
Destination 2
...
Sources
Inside the Backups folder you can see the list of destinations, where the backup was stored. Each destination folder contains the list of data sources, similarly to how you can see them in the What to Back up folder.
The Backups window can be also used for restoration. To restore data, drag-and-drop it from Backups into the desired place in My Computer. The respective restore task will be created.
Related Feature Pages
Who uses our backup software?