Backup and Restore Software: Types of Data Restoration
Backup and restore are the two actions that literally can save a day for any IT-based action.
Handy Backup is the universal Windows backup and restore software designed to keep and restore data in all types of IT systems, from a single home PC to the complex business network.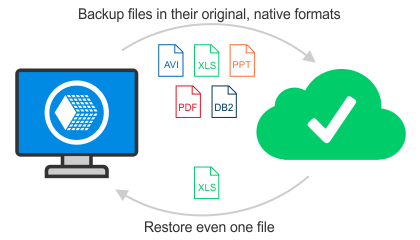 Most Important Features of Handy Backup Restore Software
Advanced Data Restoration Options

Restore data using the automated restoration procedure, or select backup data stored in their native format (see below) to use it by the place or to copy manually wherever you need. You may always control the content of your restored files.
Automated Database Backup and Restore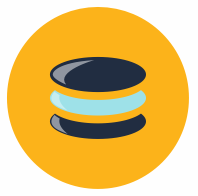 You can just select the database type (or backup website content, or other business-oriented data type) as the backup or restoration source to automate backing up or restoring of it. Hot backup will be implemented if the data type allows it.
Universal Interface for Restoration Actions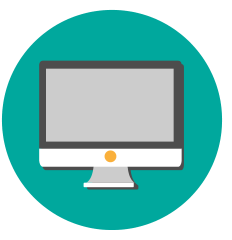 Use the same interface and same principles to restore data as to back up. No extra effort is needed to organize the restoration of data backed up previously. Handy Backup will automate as much operation as possible in every single backup and restore case.
Restoration Using Timestamp

Data may be backed up using time stamps, descriptors containing the exact date and time of creating the particular copy. Timestamp data are directly displayed in the backup folder name, allowing restoring data quickly sorted by the time of backing up.
Organizing Everything You May Want to Organize

Handy Backup is equipped with well-developed auxiliary functions including E-mail notification of user, running backup as service even with no user logged in, and automated execution of some software before or after backup and restore tasks.
Advantages of Backing up in Native Format
As described before, data are stored in the native format. This approach brings a lot of advantages for data resoration process.

No restoration required to use backup files
User can open any single file in the backup directory and work with it. Direct working with backups.

Searching and restoring information manually
User can find any file in a backup set by the typical file criteria (name etc.) and move it to the right place by any file manager.

Viewing backup content
When opening the backup directory, a user can directly see what it contains and plan what to do with these data.

Using backups for cloning or mirroring data
As data are stored in the original form, the backup directory can be just renamed or moved entirely to clone its data.
Recommended Solution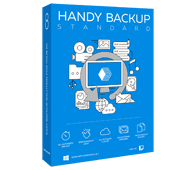 Version 8.4.6, built on April 25, 2023. 116 MB
Backup Software from Novosoft LLC. 39 USD per license.
Discover the power of Handy Backup using Standard edition for easy backup and restoration of your valuable data! Free 30-days trial version!
How to Restore from Backup Automatically?
User can restore backup data just as quick as creating the backup set. Create a new restoration task and select the backup data you wish to restore; software will do all other job for you.
Alternatively, you may select data manually to restore from backup by moving the needed files and folders to right new (or old) places. As mentioned above, keeping data in the native format may greatly simplify the selection and checking of necessary data to restore from backup.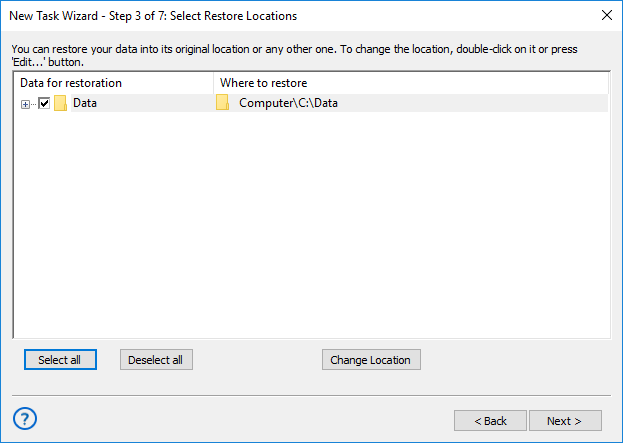 Note: You can "backup" or "restore" data just to clone or synchronize the information.
Backup and Restore Windows 10, 8, 7, Server Editions
Handy Backup is able to perform backup and restore Windows 8, 10 or other edition system data, including backing up the entire system disk image. The disk image backup is as automated as any other Handy Backup data feature, requiring only selecting it from the list of possible data types to back it up.
You can use this feature for any Windows editions, allowing to restore Windows 7, 8, 10 or Windows Server by copying data structure on the disk to a last bit.
If you want to try this backup and restore software, you can download a 30-day trial version.
Who uses our backup software?