User can restore backup data just as quick as creating the backup set. Create a new restoration task and select the backup data you wish to restore; software will do all other job for you.
Alternatively, you may select data manually to restore from backup by moving the needed files and folders to right new (or old) places. As mentioned above, keeping data in the native format may greatly simplify the selection and checking of necessary data to restore from backup.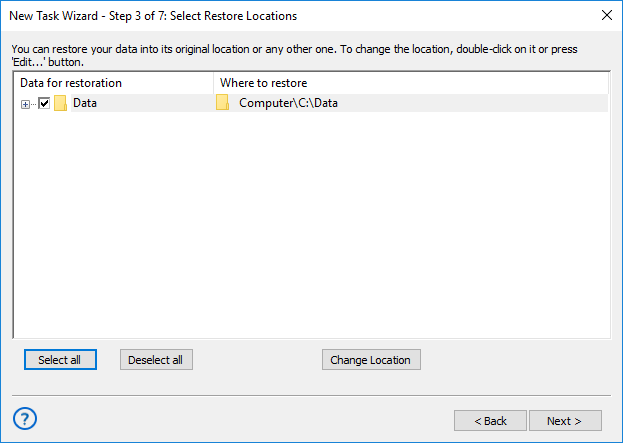 Note: You can "backup" or "restore" data just to clone or synchronize the information.
Handy Backup simplifies Windows restore and system data backup for various editions, including complete disk image backups. This process is as automated as other features, only requiring a selection from available data types. It's compatible with Windows 7, 8, 10, and Windows Server for seamless data structure restoration.
Backup and recovery software is vital for data security and business continuity. Handy Backup offers advanced features, like incremental backups and flexible scheduling, adapting to your needs. With a user-friendly interface, it's your reliable data protection partner, guarding against failures, malware, and data loss.
Version 8.5.0 , built on September 19, 2023. 116 MB
30-day full-featured trial period
If you want to try this backup and restore software, you can download a 30-day trial version.