Windows Driver Backup and Restore Software
Driver backup is a crucial part of any backup activity touching the entire system image, as drivers are vital to unerring job of OS. Best driver backup software can save not only drivers itself but also the relations of these drivers and system settings.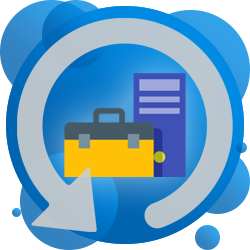 Driver Backup Solution Basics

Handy Backup manipulates with driver backup in a most logical way, backing all the drivers installed in the system as parts of the system disk image. Best driver backup software operates with not only drivers but with all the dependencies and links these drivers are have.
Note: When you need to restore driver backup, you will restore not the files only but a complete, totally workable system configuration!
How to Backup Drivers
Driver backup software, like Handy Backup, can move specific set of drivers to the safe place and restore it when needed. This process can be performed by two ways:
Download smart driver backup solution firstly and then use one of two ways described below.
The Most Convenient Method: Backup an Entire System Image
The first way, as said before, is a most useful method. To perform it using Handy Backup just select the Disk Image as the data source in the task configuration step. Then select your system disk, to backup an entire drive image (performing, as a result, complete driver backup)!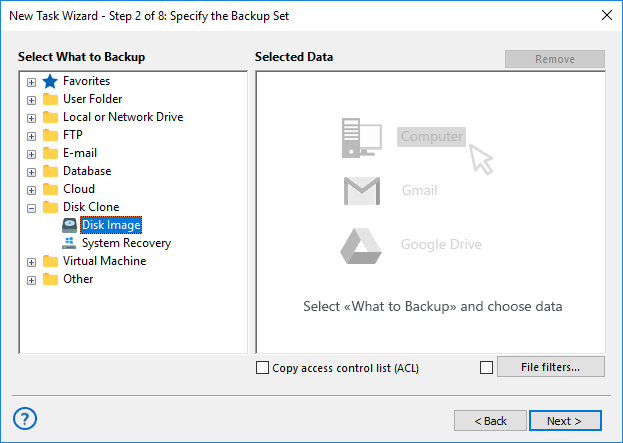 Drivers backup using this technique does not require from user to know any specific properties, locations or parameters associated with drivers. Smart driver backup will be performed automatically.
Recommended Solution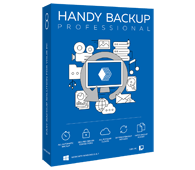 Version 8.5.0, built on September 19, 2023 . 116 MB
Backup Software from Novosoft LLC. 89 USD per license.
The powerful single-machine Professional edition can easily perform driver backup and restore, as well as all other backup operations.
Advantages of Saving Complete Systems by Windows Driver Backup and Restore Software
As desktop and laptop driver backup software, Handy Backup provides some advantages of the entire-system copy method, like those described in the next short list:
The perfect placing of any driver file when the system is restored;
Automatic satisfaction of all dependencies required by the driver backup;
Guarantee of the driver previously worked to work again on the same hardware.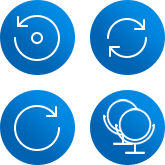 The only disadvantage is that you cannot copy a single driver by this way.
The Backup Bushi-do: Using the Driver Backup Tool for Backing up Single Drivers
The second way is used often as a sort of smart driver backup technique. To apply it, you must know all the extensions formats used in the particular driver systems; the most common set consists of "*.dll", "*.drv", "*.bin" and sometimes of "*.exe" file masks.

Any single driver backup can consist from these or any other formats in any combination, so this method requires some knowledge and skill. When you are attempting using driver backup software for Windows 10, as an example, you must study many driver-related facts before!
More reasonable tasks that can use this method are backing up the installation package using the driver backup software. Just select a directory or device containing all the files needed to install the driver and add it to backup data set.
Tip: Both of these methods uses the Computer plug-in for working with particular files and folders, treating driver backup data as common files with appropriate extension masks. How the drivers backup is picked up is up to the user choice, completely.
Windows Driver Backup: Video Tutorial
Handy Backup manipulates with driver backup in a most logical way, backing all the drivers installed in the system as parts of the system disk image.
Try the might of Handy Backup as driver backup software for Windows 7, 8, 10 or server editions! Free 30-day trial version with all functions!
Who uses our backup software?