Windows 11, 10, 8, 7 Restore Software
Windows restore is a necessary action when you need a system recovery after some crash, or just for migrating to new hardware. With Handy Backup, you can make Windows 10 restore from backup, or recover images of earlier versions easily by using a USB-based utility called Disaster Recovery.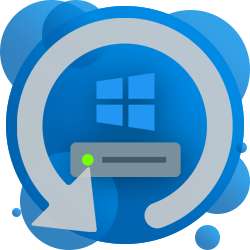 Advantages of Windows Restore with Handy Backup

Scheduling Backup Images for Windows Restore (10 or Other Version)
To restore Windows 10 from USB, you must take a copy of a system image firstly. Handy Backup allows scheduling for backup and restoration to a specific time or to some system event.

Taking a Windows Restore Backup for Safety Purposes
Another advantage of making an automatic backup rewriting Windows restore disk is a possibility to avoid accidental data overwrite (i.e., replacing an actual system copy with Windows restore point).

Selecting Windows Restore Files from Backup
Finally, you can save a disk image as a VHD file, to make partial backup and continuous Windows restore by separate datasets, for reducing action time and used space.
Other Advantages of Windows Recovery with Handy Backup
Cross-platform Disaster Recovery utility, from Windows 10 to Windows 7 restore disk.
Running other programs before/after a Windows restore task, to make all actions.
Taking only necessary Windows restore settings with the registry backup feature.
Extra possibilities such as "silent" snapshots taking as Windows service, or email notifications.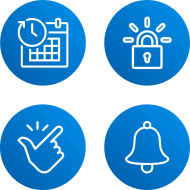 Testimonials About Windows Restore p Software by Handy Backup
Recommended Solution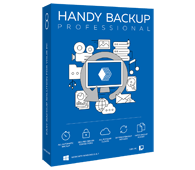 Version 8.5.0, built on September 19, 2023 . 116 MB
Backup Software from Novosoft LLC. 89 USD per license.
The single-machine Professional solution for experts and workstations contains all functions and plug-ins necessary to restore Windows 8.1, 8, 7, Vista or a newest Windows 10 edition
How to Restore Windows 10 or Earlier Versions with Handy Backup
For Windows, create restore point to a new hard drive or partition with either the Disaster Recovery utility or one of disk clone plug-ins of Handy Backup if your new hard drive is not a primary system drive. In latter case, you may create an automatic drive recovery task directly in Handy Backup.
Note: Please see an instructional video about creating a Windows restore disk with Disaster Recovery software. The Disaster Recovery utility is freely available for users of Handy Backup Professional, Small Business and Server Network editions.
A Note about Windows Server Restore
Handy Backup can also restore Windows Server images and data, and it does it just as simply and reliably as for desktop editions. You can freely use Disaster Recovery for server-grade Windows restore from backup on bare metal, or made recovery tasks for remote computers from the Management Panel.
Use Handy Backup to restore Windows 10, 8, 7 and server editions, fully or partially, and you will feel security about your PC or laptop system! Try the might of Handy Backup by downloading a latest version at a 30-day free trial period!
Who uses our backup software?