Automatic USB Flash Drive Backup Software
USB backup software is a good way to take care of most important PC files. Modern USB Flash drives are compact, reliable and capable of storing up to 256+ GB of useful information.
To simplify backup to USB, we recommend implementing some automatic USB backup software, such as Handy Backup.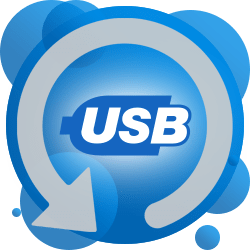 Quick and Simple Approach as USB Flash Drive Backup Software
As USB drive backup software, Handy Backup lets you completely automate all backup-related procedures. Important files can be automatically filtered, compressed, encrypted, and copied to a backup USB drive, scheduled or triggered to run by plugging a USB to a computer.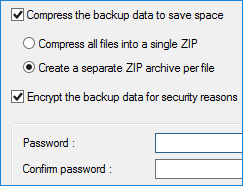 Support for Any Types of USB Storage
You can back up important data to any USB devices, including pen drives, hard disks and cellular phones or to every other USB storage that is recognizable by your computer. Learn more about supported backup storage.
Disaster Recovery Drive
If you are using Handy Backup Professional edition or higher, then you can use your USB drive to create a disaster recovery disk. Disaster recovery disk helps you restore your computer if it fails. Learn more about disaster recovery.

Scheduling Backup Task by Plugging in USB Device
You can set up your USB drive backup software task task to start every time the particular USB device linked to your task will plugged on to your PC. No matter which USB port you use. The program will recognize the device previously assigned to a task.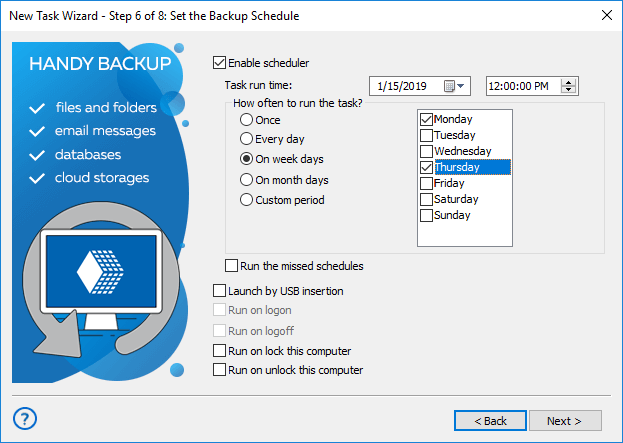 Problems of Backup to USB
These are some troubles, which can compromise your flash drive backup. Some of these troubles are innate, while other are those you can avoid by using Handy Backup features.

Cost per storage unit
USB drives, especially SSDs, can be costly when compared with local and network HDD storage (including private FTP servers). It is an unavoidable flaw.

Security problems
You can easily lose a flash pen or a mobile HDD, and it is a relatively easy target for a thief. By using backup encryption, you can secure your data, if not your USB.

Degrading media
Regular USB backup can speed up the process of degradation of solid-state USB drives, which is also the unavoidable, physical flaw of USB pens.
You can avoid physical flaws by duplicating or combining USB backup with other backup storage, such as clouds and local drives. Handy Backup allows automating this procedure and realizing any complex, scheduled backup strategy to maximize your data security.
Testimonials About USB Backup Software by Handy Backup
Recommended Solution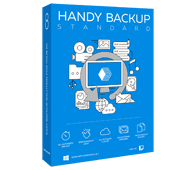 Version 8.4.6, built on April 25, 2023. 116 MB
Backup Software from Novosoft LLC. 39 USD per license.
To back up important files and e-mails to USB Flash drives, you need Handy Backup Standard edition. To create a recovery USB drive, get Handy Backup Professional or higher.
How to Use Handy Backup as USB Data Backup Software
To create a task for backup to USB, please follow the next instruction:
Insert a USB device into some slot on your PC.
Open Handy Backup. Create a new task by clicking "Create+" or by pressing Ctrl+N.
On Step 1, select a backup task and choose an advanced wizard mode.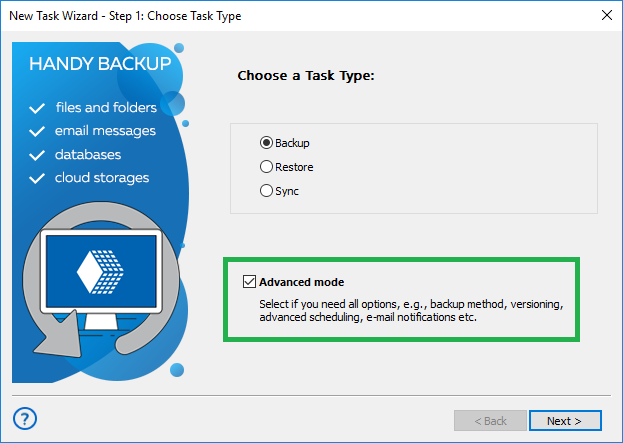 Click "Next". On Step 2, select data that you plan to save. Click "Next" again.
On Step 3, select "Computer" as the storage plug-in.
Select a USB device from the list on the left panel, and then choose a folder inside it. Click OK.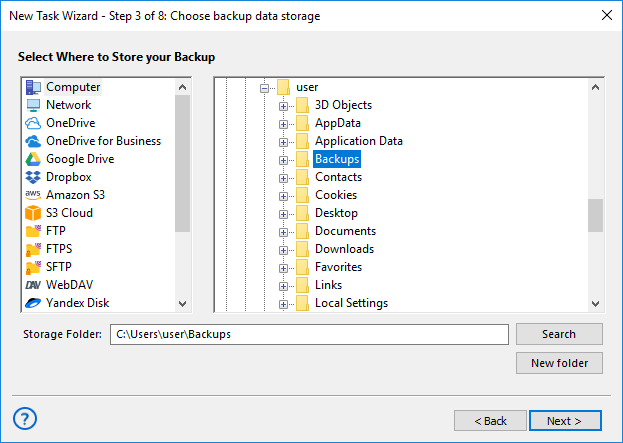 If you want to set up an automatic task execution by plugging a USB into a PC, wait for Step 6.
Here, mark the "Launch by USB" option as mentioned earlier.
Continue creating a task according to guidelines described in the User Manual.
How to Backup USB Drive to Some Other Place

Select a USB drive on Step 2 instead of Step 3, also by using the "Computer" plug-in in the "Local or Network Drive" group. All other steps can be same as for backup to USB.
Video Tutorial: Using USB Backup Software
In the next video, you will learn how to make a task for automatic backup to USB flash drive. This video will describe how to set up automatic USB backup, as well as how to compress all data to a single ZIP file to save storage space, to create time stamps for sorting backups, to launch on USB insertion etc.
Optimizing USB Backups
Using Handy Backup as USB flash drive backup software is especially effective and powerful when combining USB backup with data compression and incremental backup:
ZIP compression and reducing the amount of USB memory required to store the backup are available in our software among other backup options.
Incremental backup is a technique for minimizing storage space needed for regular backups: instead of copying an entire set of data each time, you back up only new and modified files.
Other Useful Features
Handy Backup is not limited to backing up files to Flash drives and USB devices. It has many advanced features, as follows:
HDD Image Backup. Transfer the entire hard drive with all contents and system records to a reserve USB hard drive. Learn more about image backup.
E-mail Backup. Making backup of web mail server accounts via the IMAP protocol, or saving data from local mail clients, including dedicated MS Outlook backup.
Handy Backup can serve as perfect flash drive backup software for Windows 7, 8, 10, Vista, Windows Server 2008 and later, or for any other Windows or Linux edition. It is quick, reliable and highly automated. Try it now by downloading a full, fresh version of Handy Backup for a 30-day free trial!

Who uses our backup software?