Yes, no problem. To create a task to restore files and folders selectively from an encrypted backup dataset, please follow the next simple instruction:
Create a new recovery task and mark the "Advanced mode".
Select backup storage at Step 2 and click on a backup index file backup.hbi.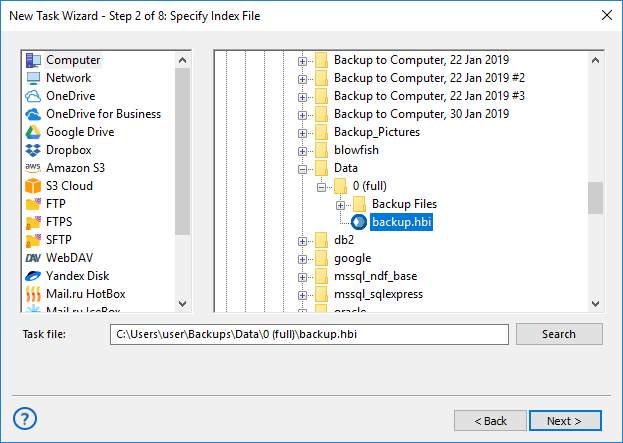 On the next step enter a password for your encrypted copy.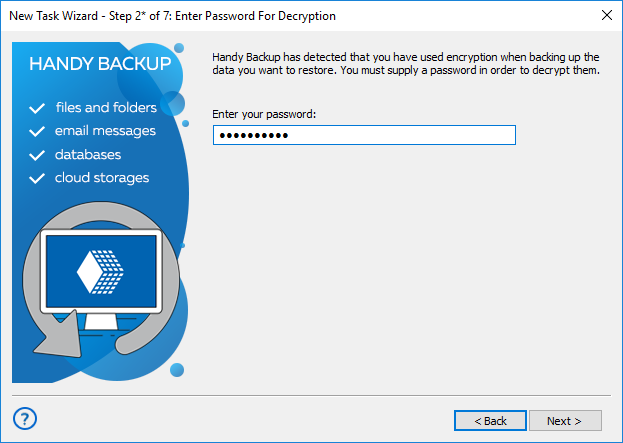 At Step 3 select files and folders to recover.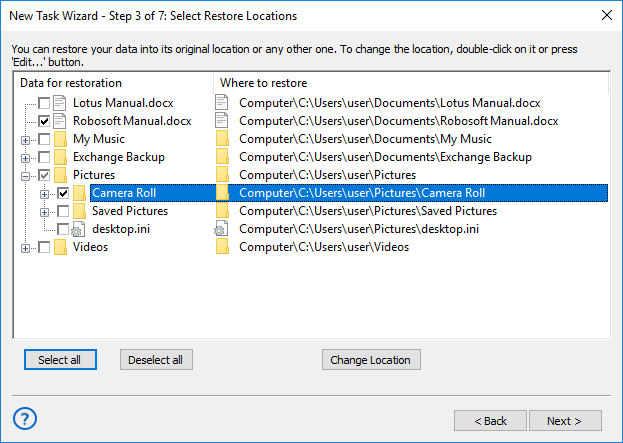 You can also change the recovery location for selective recovery of files and folders from an encrypted archive by clicking on the "Change location" button.
Note: You cannot select a new destination for Outlook and MS Exchange plug-ins. Also, for special data types such as database and virtual machine plug-ins, a destination must match a source plug-in (e.g., you can restore a MS SQL backup only to another MSSQL server, etc.).
Continue creating a task as described in the User Manual.
See also: FAQ | Program Functionality:
⇒ Can I use Hot Keys in the program?