What Is Local Backup: Local Data Protection Solution for Windows 10
Local backup means, literally, saving a copy of some data (either local or network-based) to some local storage, such as an internal hard drive or an external USB disk, or even to a flash memory stick.
Handy Backup allows making quick and simple local backup of Gmail, NAS data, cloud accounts or just files.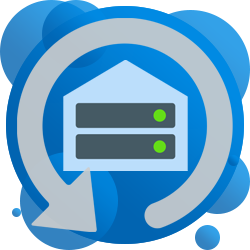 Advantages of a Local Backup Solution

Quick Data Transfer
Instead of network connections, prone to several factors slowing a job, local backup almost always rely to most efficient data transferring protocols, such as USB 3.0 and 3.1, allowing storing or recovering up to terabytes per second, without slowing other tasks and local processes.

Cheap Storage Solutions
A local backup storage unit is often a cheapest data keeping solution per a gigabyte of data. Nowadays, prices for hard drives and even SSDs are quite low, allowing saving tons of data to a storage device for a relative small price. In addition, such devices almost never require commissions or fees for using.
Problems of Local Data Backup

Disaster Vulnerability
A local backup server or storage device shares the same place with a PC or laptop containing backup data. Therefore, a disaster or other catastrophic event (such as theft) can damage a local backup unit or make it unavailable by some way.

Restricted Data Access
Often, you can use the content on a local backup server only from a place where it exists physically — e.g., on a local machine. Therefore, these are some problems in recovering a local backup information to another computer. (Handy Backup provides some technologies avoiding this problem!)
Key Features of Handy Backup as Local PC Backup Software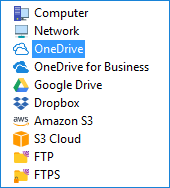 Multiple Types of Local Backup Storage
Handy Backup provides plug-ins that allow saving local backup copies on hard drives (both HDDs and SSDs), or to external USB drives, memory cards or flash pens, with a possibility of triggering a backup or recovery task to start automatically by plugging an appropriate USB unit into a PC slot.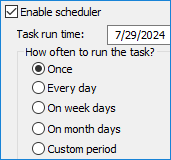 Scheduling and Automating Local Backup Tasks
An internal scheduler allows starting tasks by an exactly defined time and repeating with exact intervals from months to a single minute. You can make time stamps on backup folders, containing a time of creation for each copy. In addition, you can automate such actions as compression and encryption.
Recommended Solution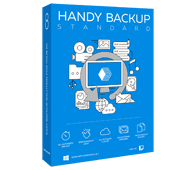 Version 8.4.6, built on April 25, 2023. 116 MB
Backup Software from Novosoft LLC. 39 USD per license.
The Standard solution allows local backup of user files, folders and libraries to internal or external drives, as well as supports local cloud backup (such as Gmail, OneDrive, etc.).
How to Set Up a Local Data Backup Task In Handy Backup?
Using the local backup definition given above, we will copy the "My Documents" library to another folder on a local drive "C". To make a task, please follow the steps described here.
Open Handy Backup and create a new task. Select a backup task on Step 1.
Note: For simplicity, do not mark the "Use advanced mode" option for this task. You can always add any advanced option later in a task properties window.
Click "Next" and go to Step 2. Here, expand the "User Folders" group.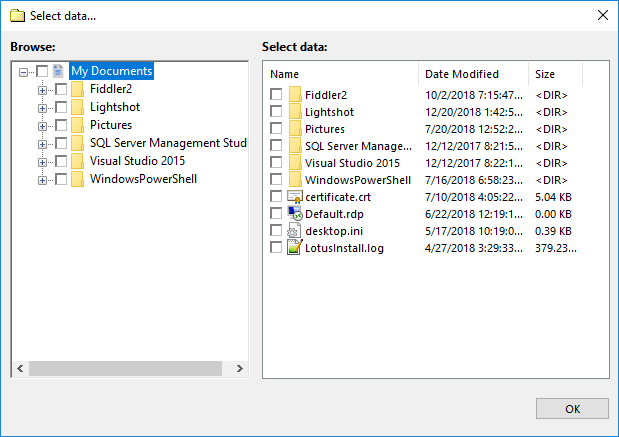 Click onto the "My Documents" plug-in. Mark it with a checkbox. Click "Next" to proceed.
On Step 3, select the "Computer" plug-in and expand the "C:" drive content.
Find and select a folder where you will plan to store your backup. Click "Next".
Continue creating a task as described in the User Manual.
After executing this task, open a folder that you select on Step 3 in the Windows Explorer or other file manager. You will see a copy of your "My Documents" folder inside another folder that has the same name as your task. Note that Handy Backup stores unencrypted file copies in native formats!
Handy Backup is a perfect example of good, simple and efficient local backup software!
Try it freely with a 30-day full trial version!
Who uses our backup software?