Secure Backup Software System
Secure backup software allow copying data to secured storage, as well as using different security tools and protocols according to accepted standards. Handy Backup is a featured secure backup solution, which has different data-protection functions and routines on almost every step of backup and restore.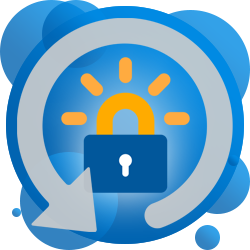 Why Secure Backup Service Is So Important?
Secure data backup solves the problems described below:
General information security, especially in cases of secure file backup.
Eliminating losses and problems caused by hacking, theft or malware actions.
Forced dividing spheres of data access between different employees.
Secure offsite backup for convenient and reliable data protection.
Features of Secure Backup Software System
Protecting Data Access
Every plug-in of Handy Backup allowing accessing crucial data such as FTP, database or cloud content, requires configuring authentication to connect with a data source. Therefore, protected data accessing is the very beginning of secure backup, allowing no unauthorized copying of secure file backup data.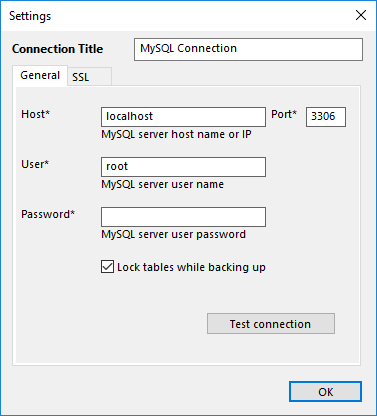 Data Protecting Tools
The most famous instrument to take secure backups is the built-in BlowFish encryption tool, allowing encrypting files "on the fly" when copying. In addition, you can call for external security and backup procedures (e.g. third-party encryption software) by running these tools before or after a backup task.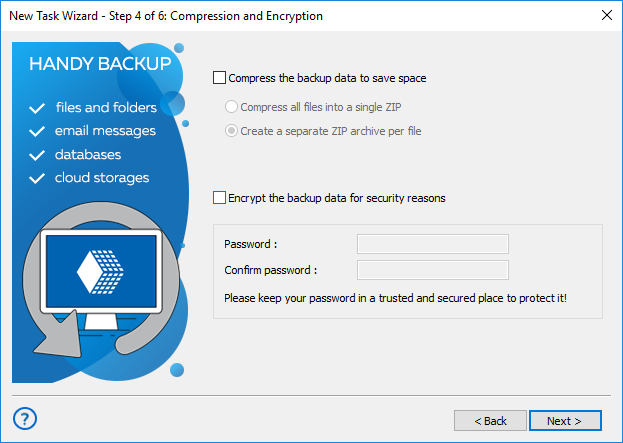 Shielded Data Transferring by Networks
Secure backup and share data by network protocols allow protecting the information during traffic operations. For Handy Backup, methods of network protection include such things as SFTP and FTPS secure file backup (with SSL supported) and using internal API protocols for secure cloud backup.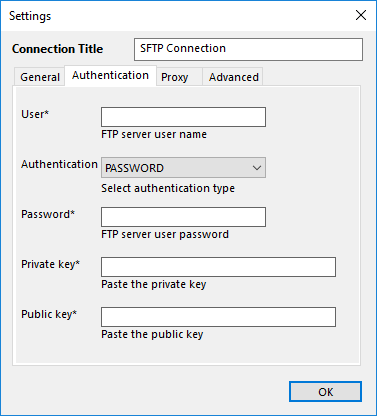 Secure Backup Storage Solutions
Secure cloud backup for business and individual users becomes the most popular storage option in 2020's. Here, Handy Backup provides a plenty of options, from secure photo backup to Google Drive to copying projects to Dropbox accounts to saving databases to OneDrive for Business or Amazon S3.
Is Cloud Backup Secure?

Yes, if you use either a private cloud or a well-protected data transferring protocol. Handy Backup provides both options, allowing using WebDAV protocol for exchanging with private clouds and S3 bucket protocol for some most protected, business-level clouds in the world, such as Wasabi.
Technically, using an appropriate API is a solution for any secure online backup service. Handy Backup utilizes a cloud API for any dedicated plug-in, and supports FTPS, SFTP for non-cloud secure backup storage, which makes it very well-protected from interferences to exchange.
Selecting a Secure Backup Cloud

As mentioned above, Handy Backup supports almost all modern clouds. Besides generic S3 and WebDAV protocols suitable for any appropriate cloud, it has some dedicated plug-in allowing secure offsite backup to Google Drive, OneDrive, Dropbox, Box, Amazon S3 and some other popular cloud services.
As many people and companies avoid to delegate their sensitive data to clouds even in encrypted form, the best strategy for these cases is to use secure cloud backup on private servers (e.g., OwnCloud).
How to Backup Secure Folder, File or Database with Handy Backup?
Here we provide a simple instruction about making a task for secure backup Oracle database. However, you can use the same things and tools for any task requiring protection for sensitive information, like secure gallery backup for personal or corporate-level media files. Let us begin.
Create a new Handy Backup task. You can access to most secure backup features in either simple or advanced task wizard mode.
On Step 2, select the Oracle plug-in. It works as a GUI over RMAN, the standard, reliable and protected utility to secure backup Oracle.
On Step 3, select Amazon S3 or OneDrive for Business (if you have an account on one of these clouds). We already discussed how secure cloud backup works with such protected clouds.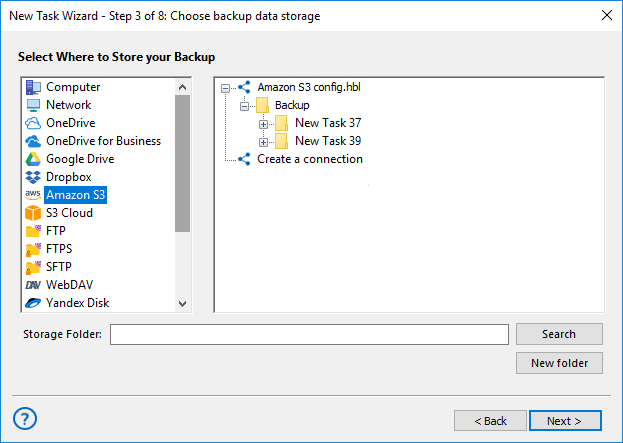 On Step 4 (in simple mode) or Step 5 (in advanced mode), you can encrypt your Oracle secure backup cloud module with a built-in BlowFish algorithm.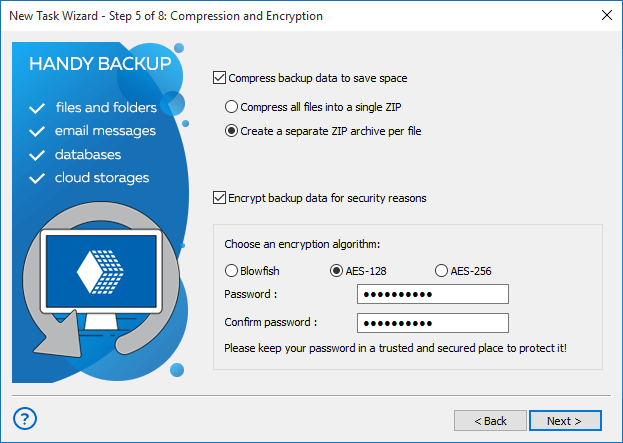 Attention: The BlowFish replaces the DES encryption, which still is a standard for such organizations as US government, as it demonstrates even more powerful data protection capabilities!
Finally, on Step 7 of advanced task wizard mode, you can call for external encryption utilities (or other data-protection tools) before or after executing a secure backup task.
This is all, but are you need more? Four levels of protection is enough quantity for any secure backup task in practice!
If you are searching for secure backup solutions, try Handy Backup just now! Download a full version with all plug-ins and tools for a 30-day free trial period!
See also:
Who uses our backup software?