Yandex WebDAV Download, Sync and Backup
Yandex Disk WebDAV transmitting is a mechanism built up over HTTP and HTTPS protocols, which provides common file and folder backup from or to Yandex Disk storage. For Handy Backup, it is not necessary because it has a Yandex.Disk backup plug-in, but for some tasks it still can be useful.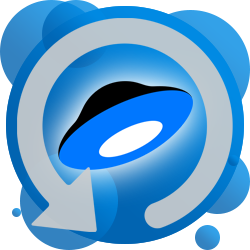 Advantages of Using Yandex Disk WebDAV Backup with Handy Backup
Easy to Use WebDAV Plug-in
The WebDAV plug-in for Handy Backup allows not only Yandex WebDAV transmission but also operates with any WebDAV-driven cloud, making it both efficient data storage or eligible backup or sync source.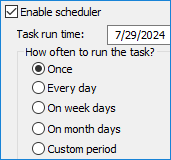 Scheduled Activities
You can schedule any task utilizing WebDAV Yandex to run at an exactly defined time and with a preset period lasting from months to minutes, as well as trigger a task to start by a defined system event.
Extra Security Measures
Besides supporting both HTTP and HTTPS, Yandex WebDAV connection in Handy Backup allows combining secure file transfer with external and internal encryption, running virus scan software etc.
Examples of Yandex WebDAV Transferring Tasks
For some use cases, it is more preferable to use WebDAV instead of the Yandex.Disk plug-in. Some of these cases are:
Maintaining a WebDAV-based data transferring standards for a particular business;
Avoiding firewalls or other network restrictions by using Yandex WebDAV download;
Using some bridge for both Yandex WebDAV sync and other data transferring operations.

Recommended Solution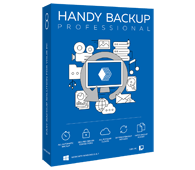 Version 8.5.0, built on September 19, 2023 . 116 MB
Backup Software from Novosoft LLC. 89 USD per license.
The Professional edition allows Yandex WebDAV sync with different storage types. It is a perfect choice for professionals in data saving and synchronizing. Free trial - 30 days!
How to Make Yandex WebDAV Download to Other Storage in Handy Backup?
Use this short instruction to create a Yandex WebDAV connection for using Yandex Disk as data source for making some backup dataset.
Create a new backup task on Step 1 of the new task wizard.
Go to Step 2 of New Task Wizard and select the WebDAV plug-in in the Cloud group.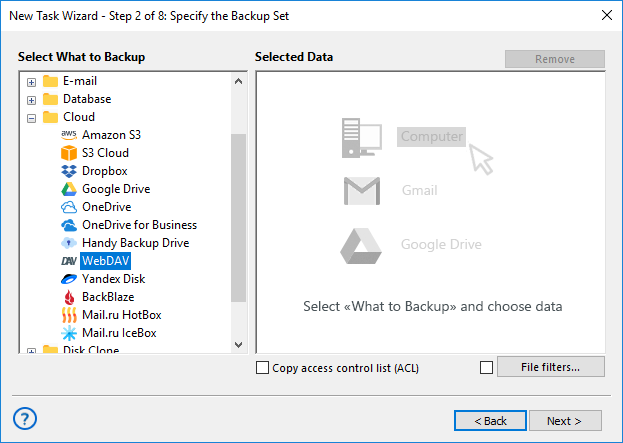 Click Create a connection… string to open a connection setup dialog.
Configure the connection via WebDAV by providing appropriate connection parameters.
Enter something like Yandex WebDAV Sync Connection in the Connection Title field.
Enter webdav.yandex.ru into the Server Name field.
Set up the port. Default port for WebDAV is 443, as Yandex WebDAV always uses SSL.
Enter your Yandex Disk login and password into corresponding fields.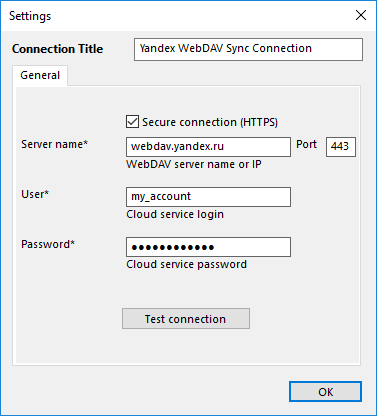 After entering all data, click OK. You may also test a connection. Return to the plug-in window.
Click onto the new connection name to enter the Select data… dialog.
Select a backup source folder(s) and mark checkboxes against all data that you plan to back up.
After finishing selection, click OK and continue creating a backup task as described in the User Manual.
Yandex WebDAV Sync Principles
To sync WebDAV Yandex sources, use the previous instructions with some changes.
Create a new sync task and go to Step 2.
Here, select WebDAV and create a new connection to Yandex if you need it. Click Next.
On Step 3, again, choose WebDAV for Yandex or other data storage.
On Step 4, select a direction for Yandex WebDAV sync. You can also set up handling for some obscure situation (synchronizing files with equal names, error control etc.)
Continue creating a new synchronization task as described in the User Manual.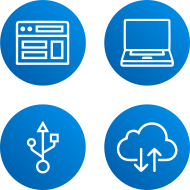 Despite containing a dedicated Yandex.Disk plug-in, Handy Backup still allows perfect WebDAV Yandex control.
Try it by downloading a free 30-day trial version!
Who uses our backup software?