Backblaze Backup Service for Local, Online Network and Mapped Drives
Backblaze backup is a necessary component of any solution utilizing Backblaze. Handy Backup contains a dedicated plug-in allowing making Backblaze server backup either on a local drive or by a network (including NAS units such as Time Machine, mapped drive Backblaze backup and cloud backup).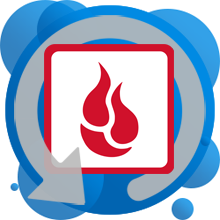 Backblaze Backup Features
Planned Backblaze Server Backup
Handy Backup allows controlling a backup schedule, running Backblaze backup tasks either by a precisely defined time (at intervals from months to a minute), or by a system event (such as inserting a USB drive related to a task onto a PC or a user logon into a system).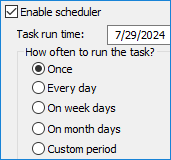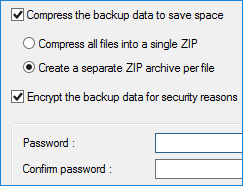 Security and Storage Options
With Handy Backup, you can encrypt your Backblaze backup with a 128-bit BlowFish encryption, compress your backups, as well as store only partial backups (incremental, differential or mixed full/differential methods included). These options add to storage capacity and safeguarding security.
Flexible Controlling
You can add Backblaze server backup task to any other data backup, as Handy Backup allows creating snapshots of every data type existed.
In addition, you can make Backblaze cloud backup in a "silent" mode as a Windows service, and make a "hot" backup of busy files and other data!

Crucial Advantages of Handy Backup
Local backup. Handy Backup can save Backblaze local backup onto local and USB drives.
Online backup. Be sure that Handy Backup can run Backblaze backup of network drives.
Cloud options. Backup Backblaze content to and from other clouds such as Amazon S3.
Cross-platform. Handy Backup supports both Windows and Linux Backblaze backup.
Worklogs and reports. Program makes a report about each task, including email reports.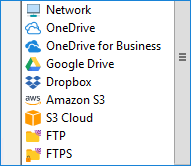 Recommended Solution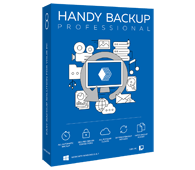 Version 8.5.0, built on September 19, 2023 . 116 MB
Backup Software from Novosoft LLC. 89 USD per license.
An effective solution for Backblaze backup, the Professional edition allows saving almost all data types existed to all popular storage media, local and online, as well as purchasing additional plug-ins to automate exotic data backup! Free 30-days trial version!
How to Make Backblaze Backup with Handy Backup?
Before using Backblaze as backup source or storage, check that you are utilizing B2 Cloud Storage. To do it, mark a checkbox on the Backblaze My Account panel (if it is not marked already).
To create a Backblaze application key, go to "My Account" → "App Keys" and click "Create New Master Application Key":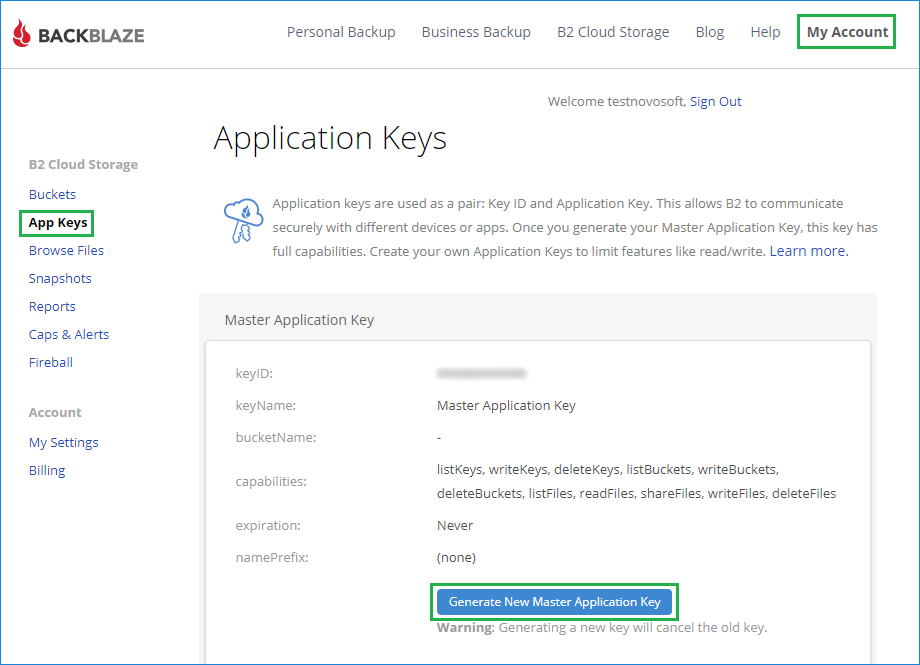 Note: keep a key in secure place to avoid the need to re-create it when connecting Backblaze to Handy Backup after some connection loss.

Select a Backblaze bucket for using it as source or storage.
Open Handy Backup and create a new task by a button or through a menu.
Select a backup task type on the Step 1, and go to Step 2, where you must select your data.
Open the "Cloud" group and click on the strong<>Backblaze plug-in on the left panel.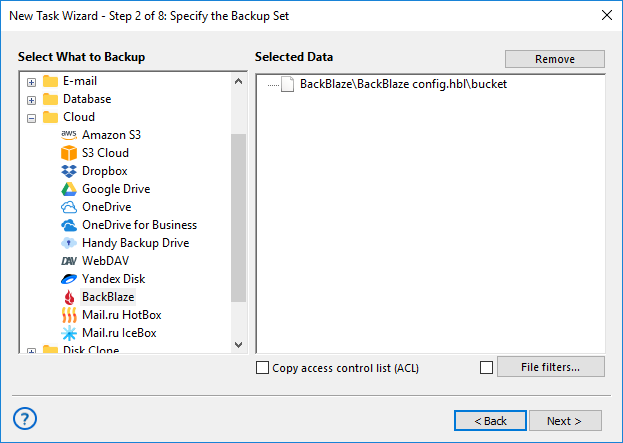 Select "Create a connection" to enter BackBlaze access parameters.
Enter your BackBlaze connection data into the corresponding fields:
Account ID: a unique ID for B2 Cloud Storage.
Application Key: the master key for BackBlaze (applicationKey).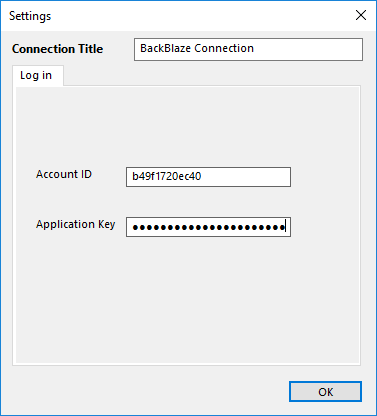 Click OK. You will see the data window with a list of available BackBlaze files for backup.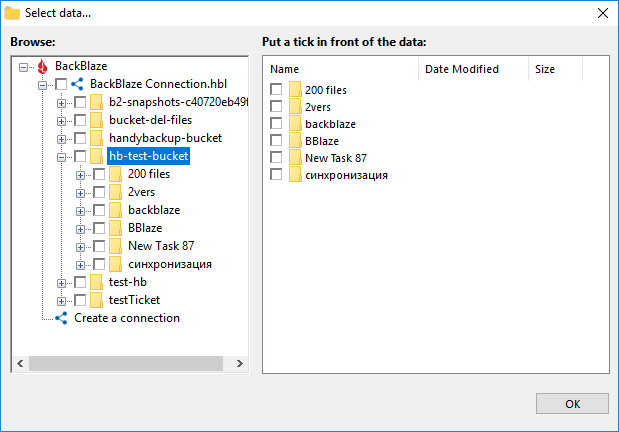 To add a file or folder to BackBlaze backup, mark a checkbox against its name.
Again, click OK. Continue creating your BackBlaze backup task as usual.
Finally, give your task a name and finish the New Task Wizard.
Utilizing the Backblaze Backup Server as Data Storage
Do what described for backup task creation in the previous instruction, but select other data for backing up on the Step 2. Next, select and configure Backblaze on the Step 3, as pictured earlier.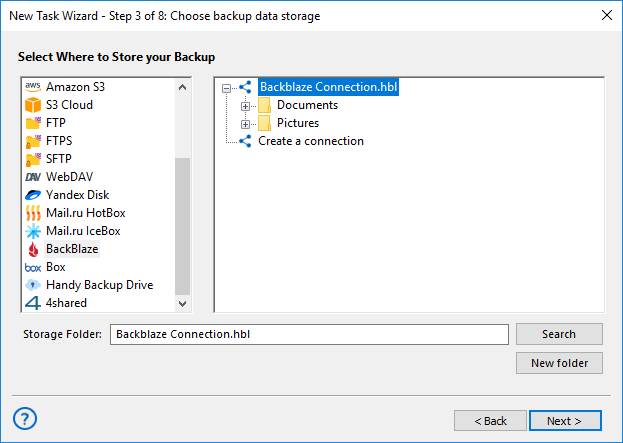 Architecture of the Backblaze Backup Plug-in
The Backblaze backup service tool provided by Handy Backup meets all the requirements and principles declared by Backblaze for third-party solutions. It supports Backblaze backup threads, utilizes the functions of Backblaze server backup API and contains all necessary security functions.
Handy Backup provides a perfect Backblaze backup service, as well as many other backup functions and tools.
Download a 30-day free trial version of Handy Backup and enjoy all its might and efficiency!
Who uses our backup software?