Fast File Copy Software Utility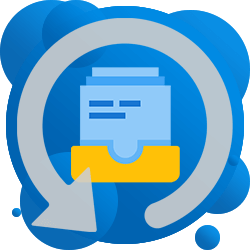 Copy software allows automatic file transfer, in most cases, for data for backup or synchronization but also for dispatching, sharing, updating information etc. Handy Backup, a popular file copy utility, can govern all these functions, allowing fast file copy operations with all modern storage types!
Copy Utility Advantages and Features

Ultimate File Copy Tool for Every Data and Storage Type
With a full set of data and storage plug-ins, Handy Backup is a perfect copy utility for not only traditional files and folders (regardless of location of these files) but also for complex or intrinsic data structures such as SQL databases, disk images, virtual machines, FTP servers, websites and so on.

Online Copy Software for Any Network Storage
As a copy tool, Handy Backup supports not only local drives or external USB devices but also shared network disks and folders, NAS units, FTP, SFTP and FTPS servers, and popular clouds including S3-driven storage (such as Minio), Google Drive, OneDrive, Dropbox and WebDAV-connected clouds.

Automatic File Copy Utility
Handy Backup serves as a file copy program by allowing automatic backup tasks scheduled by an exact time and a repeating period from a single minute to some months, or by a system event such as plugging a USB device into a PC. It also supports many backup techniques, encryption and much more
Testimonials About Copy Software by Handy Backup
Recommended Solution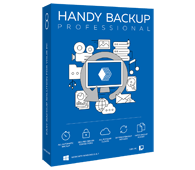 Version 8.4.2, built on September 19, 2022 . 111 MB
Backup Software from Novosoft LLC. 89 USD per license.
The Professional edition is an optimal copy program for experts and dedicated PC users. It works as copy software for all popular home applications and professional-level workstations.
Native Data Formats in a File Copy Utility
Despite being a "backup" copy program by its main purpose, Handy Backup always preserves native data formats for any unencrypted and uncompressed files it copies. Therefore, you can browse, use, move or even delete any "backup" data by using a standard file copy utility!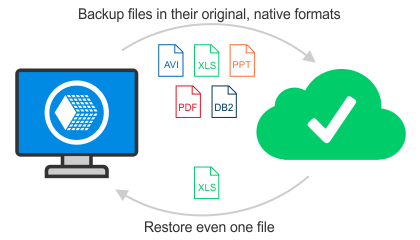 Typical Tasks for Data Copy Software
Copying files and folders, including user folders and Windows libraries.
Making a file copy of a Windows app, such as registry, MS Exchange or Outlook backup.
Creating a drive image for using it later in a virtual machine or for disk recovery.
Making a file copy of email base, either from an IMAP Web server or a local client.
Copying dedicated data such as databases, websites, virtual machines or cloud accounts.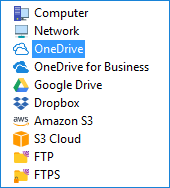 An advice: Handy Backup makes all these actions by utilizing a plug-in system. Perhaps, every main data type in a modern IT world has its own plug-in in this file copy program. Please read the User Manual and other articles in our website to learn more about capabilities of Handy Backup!
Making a File Copy: Simple Instruction
To copy data, please follow the next generic instruction provided below.
Create a new task by clicking the "New" button or by pressing Ctrl+N.
On Step 1, select Backup. Use advanced wizard mode if you want to call the extended functionality of Handy Backup to make file copy. Click "Next".
On Step 2, click onto a plug-in name corresponding to your data source for creating a copy. For example, to copy files and folders from a local machine, use the Computer plug-in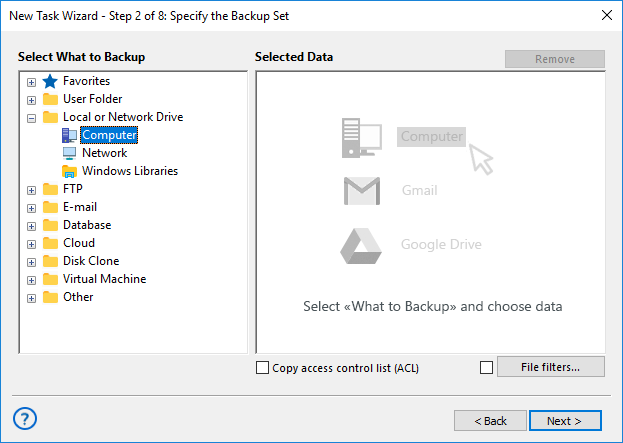 Click "Next", and on Step 3 choose a destination where to copy data. Again, click "Next". These steps are common for any data copy software task.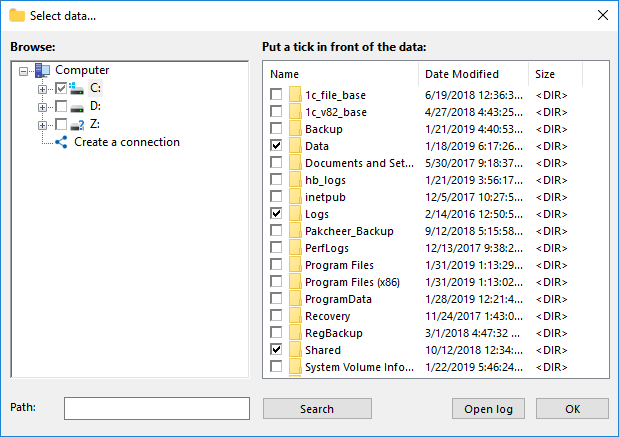 On next steps, you can select all other parameters for automating the job with a file copy tool, e.g., compression, encryption, scheduling a task by time or by an event and so on.
You will find the detailed instruction for each step and every plug-in in the User Manual. But even in a simplest mode, using Handy Backup as file copy tool is a direct, straightforward and completely reliable process. Just set up what, where and, perhaps, when to copy — a file copy utility will do all other job!
Synchronizing or Making a Mirror: The Two Types of a Copy Program
All data plug-ins in Handy Backup copy software are divided by two types:
Storage plug-ins, allowing direct application of file copy software for moving files;
Data source plug-ins, allowing only backup and restore actions, not synchronization
If you want to copy or mirror a file governed by a data source plug-in, e.g. a database, then firstly make a copy of it in a "backup" task, and then set up a restore task to another place governed by the same plug-in. This way, you can use Handy Backup as fast file copy software for databases or websites!
Why Handy Backup?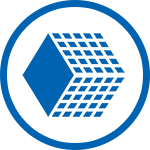 Compared with even best file copy software that serves for this purpose only, Handy Backup provides a lot of flexibility and versatility for any task that you can imagine! You can use it not only as copy file utility but also for purposes of dispatching, mirroring, data protecting and for many other goals.
Older versions of Handy Backup can also work as best CD/DVD or Blu-Ray copy software ever created, but optical drives are obsolete now, and we recommend to not relying to these types of media. Still, you can download and use Handy Backup as CD/DVD copy file utility.
Note: This general advantage can be also a single flaw, as you cannot utilize Handy Backup for too specific purposes such as copy editor software.
Try Handy Backup as your file copy utility just now — download a 30-day free trial version with all plug-ins at hand!
Who uses our backup software?