Data Replication to Storage
The way to do it when using Handy Backup as replication software is quite simple.
Open Handy Backup. Create a new backup task with a button or a menu item.
On the Step 1, select the backup task type. Use advanced mode for controlling all functions.
Move to Step 2. Here, select a data source for your data replication task.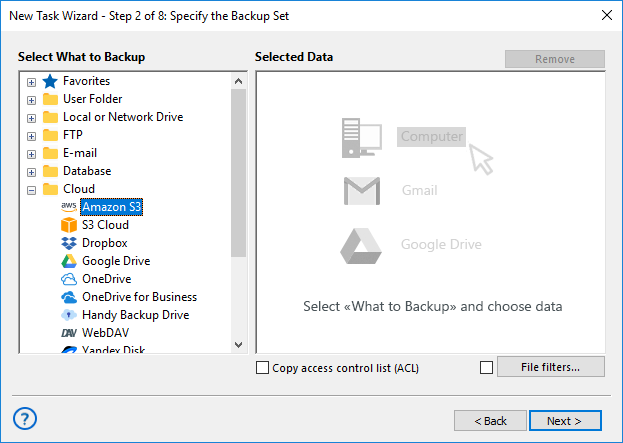 On Step 3, select appropriate storage to replicate the information. Your destination storage must have enough free space to receive transferred data.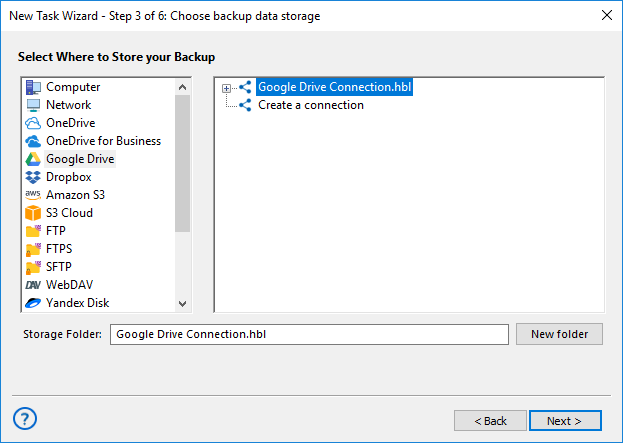 On other steps, tune up your task (to schedule running, encrypt data and so on).
Finally, give your task a name. That is all! Each time you will run a task, you will automatically process your data replication to selected storage.
Note: To make simple data replication between storage folders, you may use the synchronization task (make it on Step 1, and just select storage folders on Steps 2 and 3). This method simplifies data replication operations, but it also lacks some additional instruments of security and efficiency.
Using Handy Backup as Replication Software for Data Sources
Here, things are bit more complicated. Firstly, select storage (see above) to save a temporary copy of your information. Then create a backup task to save your source data to that storage. Next, create a new task and select the restoration task on Step 1. Use advanced mode and follow the next instruction:
Open your storage on Step 2, and in the backup folder, find a file backup.hbi.
Select this file. Click "Next" and go to Step 3.
On this step, click onto the button "Change location" (available in advanced mode only).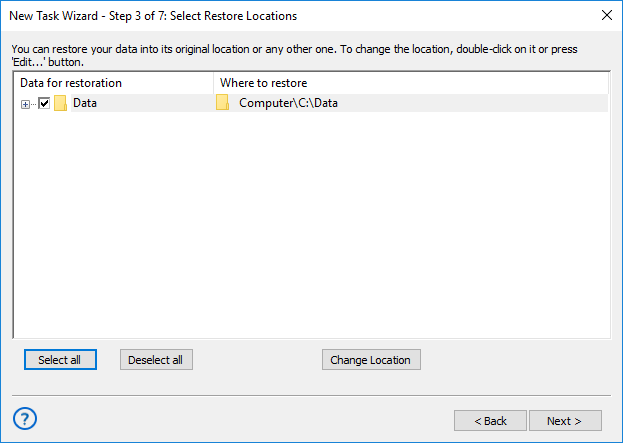 Select the data source connection (or create a new one) to replicate data to it. Click OK. You can have a need to create a connection to restoration point. You can do it by just the same way as for connecting to a data source. Please see the User Manual for details.
Continue creating a restoration task as described in the User Manual.
Note: You can automatically delete your temporary file copy after data replication by running a command after a task. You may also schedule replication software actions by running a backup task and a restore task after a few time needed to complete a backup part of this operation.
You can also make a multiple restoration actions in a single task (e.g., when using Handy Backup as website replication software), but we strongly recommend dividing recovery actions to different tasks for different data types. It adds to overall stability and allows quickly modernizing any task parameters.
Version 8.5.0 , built on September 19, 2023. 116 MB
30-day full-featured trial period
Try Handy Backup as perfect data replication software for Windows! Download a newest version of Handy Backup with all plug-ins and functions for a 30-day free trial period!