Backup Dreamhost Website and Cloud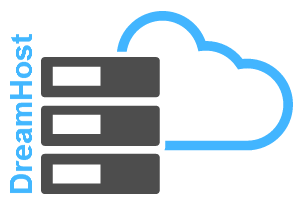 Dreamhost backup allows saving a copy of a website or a cloud account powered by Dreamhost Object Storage, as well as recovering or synchronizing its data. Handy Backup is a Dreamhost automatic backup software solution, containing a full spectrum of backup and restore tools.
Key Features of Dreamhost Backup Solution

Allowing Dreamhost Backup Website Content
To backup database Dreamhost, Handy Backup utilizes the dedicated "MySQL" plug-in, allowing "hot" backup of dynamic site data. This plug-in can work with remote databases, is easy to set up and use, and also provides the greatest level of performance.

Making Dreamhost Cloud Backup
The "S3 Cloud" plug-in allows saving, restoring and synchronizing data from the Dreamhost Object Storage, a dedicated S3-driven cloud service. Along with Dreamhost MySQL backup for websites, this plug-in can save and restore different static data, or even clone your Dreamhost cloud to another place.

Automatic Dreamhost Backup
You can schedule a Handy Backup task to run at an exact time and with exactly preset repeating period from minutes to months, as well as start a task by a system event. In addition, you can automate such functions as partial backup, version storage, encrypting and compressing.
Recommended Solution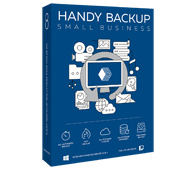 Version 8.4.0, built on June 30, 2022. 113 MB
Backup Software from Novosoft LLC. 249 USD per license.
The Small Server solution is a complete backup program for one machine, with all plug-ins out of the box. It can quickly and easily backup Dreamhost website or cloud account, as well as restore or synchronize Dreamhost data.
How to Make Dreamhost MySQL Backup in Handy Backup?
This is simple. Create a new Handy Backup task, select a backup task type, and on the Step 2 choose the "MySQL" plug-in from the "Database" group. Then click ">>" (or double-click on a plug-in name) and follow the next instruction:
Double-click in the new window onto the "Create a configuration…" string.
In the next dialog, set up a connection to your Dreamhost MySQL database.
Give a name for this connection and click OK to return to a plug-in window.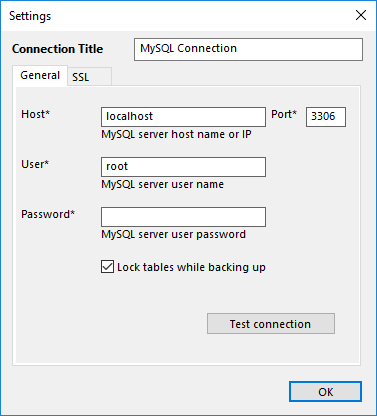 Now double-click onto a new configuration name.
You will see a list of tables. Mark with checkboxes those tables you need for Dreamhost backup.
Again, click OK and return to the task wizard window. Continue creating a task as described in the User Manual.
Note: Dreamhost also provides Wordpress service, a popular solution for websites and blogs. Learn more about Wordpress backup from Dreamhost.
Recovering and Cloning
You can use restoration tasks not only to recover Dreamhost websites from backup but also to move, clone and mirror site data. Just create a restoration task, click the "Change Location" button on the Step 3 of a new task wizard, and select (or create) a new MySQL connection to another database server.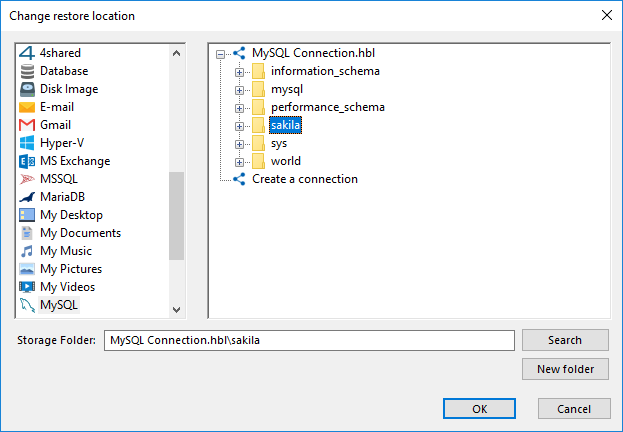 An advice: As Handy Backup stores MySQL tables in "dump" file copies (e.g., in text files containing SQL commands to restore an original database), you can edit these dumps before restoring or mirroring, for example, to change a storage engine between MyISAM and InnoDB for greater performance.
Creating a Dreamhost Cloud Backup Task
This task is similar to backup database Dreamhost. As described earlier, you must create a backup task, but then select the "S3 Cloud" plug-in from the "Cloud" group on the Step 2. Create a new connection with a Dreamhost cloud account by providing the necessary information in a connection dialog.
Different from the "MySQL" plug-in, the "S3 Cloud" plug-in is a storage tool. This means it can not only be a data source but also a receiver for backups. Therefore, you can use Dreamhost S3 cloud accounts as backup storage solutions on the Step 3, or synchronize data in these folders.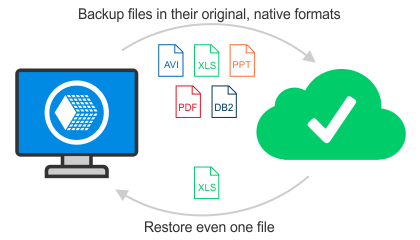 Try Handy Backup as your Dreamhost personal backup software! Download now a free 30-day trial version with all functions available!
Who uses our backup software?