Wordpress Automatic Backup Tool via Database Plugin Service
Wordpress backup is a typical task consisting of two different operations: saving a copy of static website or blog data, and then saving a database dynamic content. Handy Backup allows doing this as two continuous operations, which are much more flexible as a unified Wordpress backup plug-in would be.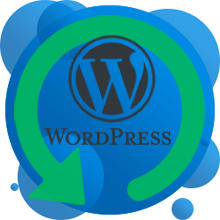 Advantages of Wordpress Automatic Backup with Handy Backup
Flexible Selection of Wordpress Backup Plug-in: Best Choices
Nowadays, the official Wordpress supports only MySQL and MariaDB engines, but you can use third-party solutions and custom builds with PostgreSQL, MS SQL or even Oracle as a DBMS. Handy Backup allows using plug-ins for all popular databases, to be an efficient Wordpress backup website service.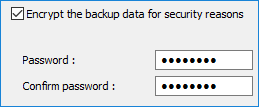 Protecting Wordpress Backup Files
Besides using most convenient and secure storage for Wordpress backup, Handy Backup allows many other methods of data protection, from built-in encryption algorithm to using external software along with Wordpress auto backup to saving data in a complete backup strategy (such as Tower of Hanoi).
Best Wordpress Backup and Restore — Once and Forever!
Tune up a Wordpress backup task as described below, and let you will use this task for as much time as you wish. The initial setup is easy and quick, as well as changing any detail of an existed task, such as scheduling, storage selection or using other programs before or after a task. Feel a convenience!
Keeping Wordpress Backup Data

Many Storage Types
Handy Backup allows many online storage types for Wordpress backup: OneDrive, S3, Dropbox and other clouds, including those connected by S3 or WebDAV protocols (even private ones), or backup Wordpress site via FTP servers of any type (e.g. SFTP, FTPS of simple FTP).
In addition, these are many local storage types for Wordpress offline backup, including local drives, external USB drives, or even memory cards (SD, CF etc.). You can use these storage types for either Wordpress backup download to computer via Internet, or for local servers.

Native Format for Wordpress Backup Files
Handy Backup preserves native formats for unencrypted and uncompressed static Wordpress backup files, and a "dump" for most SQL engines used for dynamic Wordpress database backup.
The "dump" method means that the website backup tool creates a sequence of SQL commands that restores previous database content when being executed. In other words, the dump file is a sequence of SQL commands containing the basic Wordpress backup information.

Advantages of Native Wordpress Backup and Restore Method
The native backup format brings the crucial advantage for users: you can backup Wordpress site and database and then operate freely with its content: change, browse, modify, clone or even restore Wordpress from backup manually after making some changes, refinements or other operations.
Testimonials About Wordpress Automatic Backup by Handy Backup
Recommended Solution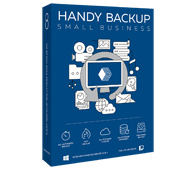 Version 8.5.0, built on September 19, 2023. 116 MB
Backup Software from Novosoft LLC. 249 USD per license.
The Small Business edition is the best tool to Wordpress automatic backup, because it contains all plug-ins that you can need just out of the box.
How to Backup Wordpress Site with Handy Backup
If you want to make the task for Wordpress automatic backup, please follow the next instruction.
Call a New Task Wizard with a button on the main panel or a "New task…" menu item.
Select a backup task on Step 1. In this example, do not use advanced mode.
Proceed to Step 2. Here, open the FTP group and select FTP, SFTP or FTPS plug-in.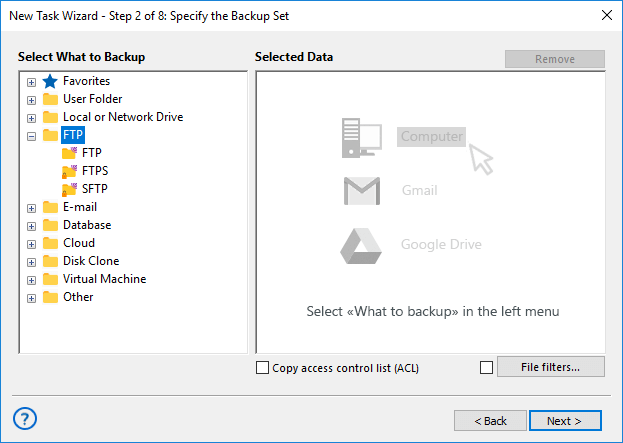 Click on the "Create a connection…" string. A new connection window will appear.
Fill all fields at the dialog window according to your connection settings for accessing your static Wordpress backup files.
Click OK. Open a new connection and select data in your FTP folder that you want to back up.
Press "OK" and return to the Step 2 window. Open the Database group and select a database plug-in for dynamic Wordpress backup database (e.g. MySQL).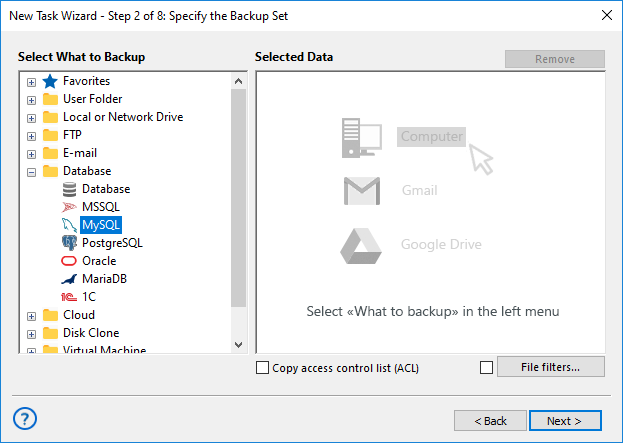 Create a connection with a database and select data you want to backup.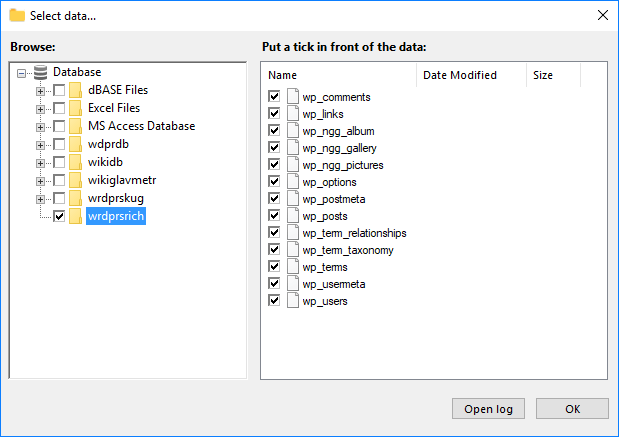 Then proceed to the next step. You can now select where you will store your Wordpress backup. It can be almost any modern storage, from an external USB drive to an account on Amazon S3.
You may also compress and/or encrypt your data on Step 4. These actions are not specific for Wordpress data backup.
Schedule your task on a Step 5 by setting the period between automatic repeats of this backup task. We are recommending to backup Wordpress site and database at least once per week.
On the final Step 6, give a name for your task and finish the process of task creation. Your Wordpress backup task is complete and ready to automated operations.
Video Tutorial: Wordpress Site Backup Tool
In the next video, you will learn about the process of saving a copy of a website. You will see how to connect with FTP and a database engine. This video provides detailed knowledge necessary for Wordpress backup website.
Handy Backup is one of best Wordpress backup solutions, due to its flexibility and might.
Explore it now by trying a 30-day free trial edition with all functions available!
Who uses our backup software?