Easy Backup Software for Secure Data Protection
Easy backup is designed to provide a convenient solution for users who prioritize data protection and desire an easy backup process. Let us introduce you to Handy Backup, an easy backup software solution that ensures a seamless data backup experience, free from both errors and efforts!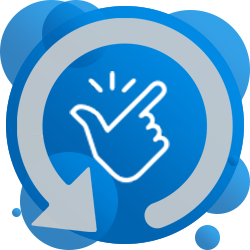 Advantages of Handy Backup as Easy Backup App for All Users
4
---
steps to install the program!
6
---
steps to create a new task!
Complete Automation
The Handy Backup solution takes great care to ensure that backing up your data is incredibly easy. It considers all aspects of automatic data backup and synchronization, including scheduling, encryption, partial backups, retaining multiple versions of your data, and integrating with external software, among other features.
Easy Backup Plugin System
In Handy Backup, a user works with a structured, Easy-to-Use Backup Software system that includes both data source plug-ins and storage access plug-ins. The list of supported storage types includes local and external drives, basic and protected FTP servers, shared network resources, and different clouds.
What You Can Back Up Easily

User Folders: Get Easy Backup for My Documents, Desktop or Favorites
With the User Folders group of plug-ins, you can easily backup your personal Windows folders and data, e.g., documents, desktop, favorites, etc. Learn more about desktop backup.

Easy Disk Image Backup
Create a snapshot of your hard drive, with operating system and all applications, in a readable VHD format, or back up any drive or partition as a stable binary. Learn more about image backup.

Data and Program Backup Options
The Computer plug-in, along with other plug-ins, provides quick and easy application backup for PC for example, Mozilla Thunderbird, Skype and other.
Recommended Solution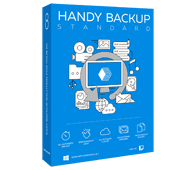 Version 8.5.0, built on September 19, 2023. 116 MB
Backup Software from Novosoft LLC. 39 USD per license.
Experience the convenience of our easy-to-use backup software designed for home computers with the Standard edition! Benefit from automatic file backup, folder sync, and a wide range of additional plug-ins to enhance its functionality. Free 30-day trial version!
Advanced Virtual Machine and Database Backup-Related Functions
Handy Backup's server editions come with dedicated plug-ins designed for easy server-level backup. These plug-ins include Windows Server Backup, MS Exchange, Oracle, MS SQL, and the option to easily take Hyper-V snapshots.


"I've been using Handy Backup for several years to get copies of my user folders and web emails. It's incredibly easy to set up and control. In just a minute or two, I create a new task that can keep working for years, unless I need to make any changes, which are just as quick and simple! It's a fantastic app for users who prefer not to read lengthy instructions!"
Linda Alemann, an interior designer
Easy Backup and Restore Task Creation
First, identify the files that carry messages and those containing address books and calendars.
Second, compress your Outlook backup to save disk space for data you may not need.
Third, encrypt the backup to prevent unauthorized access to your personal correspondence.
Finally, decide on the storage location for your backups - whether it's on an external HDD, optical discs, or remote network storage (e.g., back up to FTP).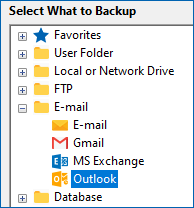 Simple Backup Solution
A simple backup creates a compressed archive file, overwriting the previous backup. This method is simple but lacks the data safety of advanced strategies like Tower of Hanoi backup or combining full, incremental, and differential backups with media rotation.
Simple backups are useful for quick setup and occasional data protection, such as personal projects. Yet, for businesses or individuals with substantial data or security needs, exploring advanced backup strategies is crucial for comprehensive data protection and recovery.
To learn more, please see backup software comparison.
Making a Simple and Easy Backup Task
Here is an expanded instruction explaining how to create a backup task for the "Documents" folder. Please follow the next steps to do it.
Launch Handy Backup and click the "New" button.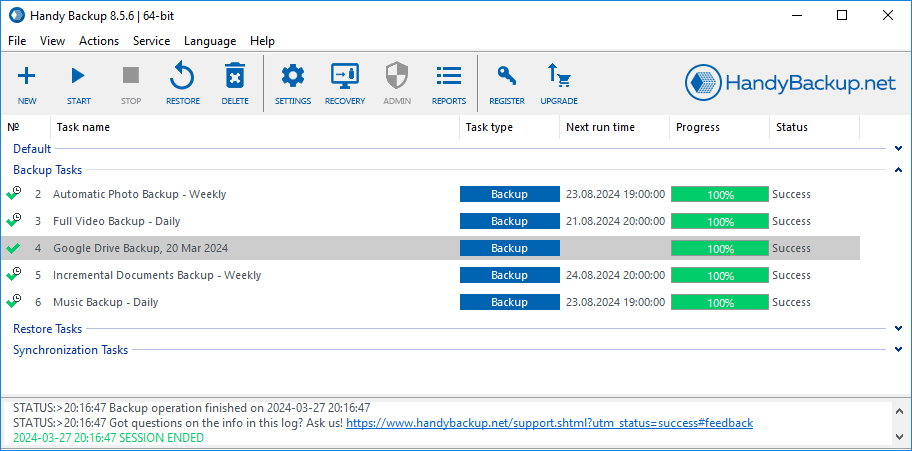 On Step 1, choose a backup task. Do not check the Use Advanced mode option.
On Step 2, choose the My Documents plug-in from the User Folders group.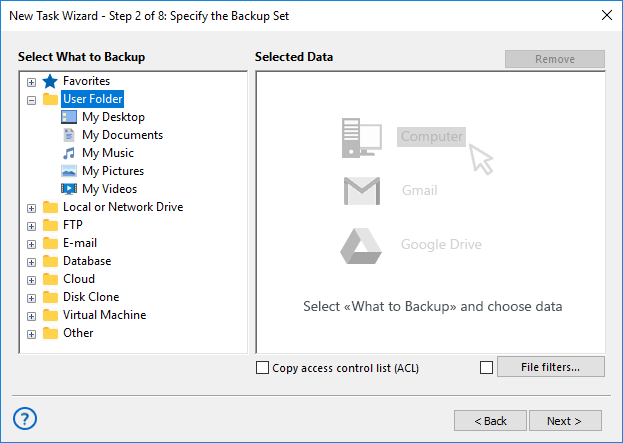 In a new window, select the checkboxes next to the files and subfolders you want to copy. Then, click "OK".
Click "Next". Skip Step 4 unless you need to compress or encrypt your backups.
On Step 5, you can enable scheduler and select starting time and repeating intervals for a task. For example, you can schedule your task to get backups once per a workday, from Monday to Friday, at 8 pm.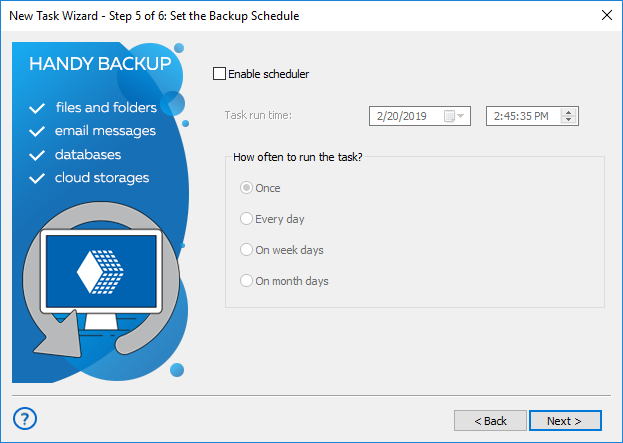 Note: If you do not schedule your task, just run it when you need it from the main program panel!
Once again, click on the "Next". This will take you to the final step. Name your task and then click on "Finish".
The task will run automatically. Wait for the "Success" message to appear next to the task name. Well done! You now have a copy of your data … and, what's more, you've learned how to use easy backup software effortlessly!
Easy PC Backup Summary

As demonstrated above, you have full control over all backup-related procedures using the Task Wizard and the main panel. The additional control and configuration options are just as user-friendly as those already shown, offering everything you need to create convenient, dependable, and easy backup tasks!
Controlling Backup Process
The program mentions all operations in logs, and you can receive both the logs and task results on email. In combination with capability to run as Windows service, this option provides easy backup control (especially powerful for controlling business data backups). Detailed help files are available.
Discover the convenience of our easy backup software, designed for both home and business use. Download Handy Backup now and effortlessly safeguard your valuable data!
Who uses our backup software?