E-mail Archiving Service Tools and Software Solutions
Handy Backup provides both email archiving tools and a backup utility for different types of data, for example, the Exchange archiving solutions or IMAP-based client to archive email messages from Web.
Flexible settings and a wide toolkit make Handy Backup very effective email archiving software.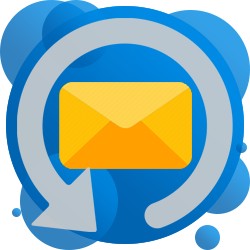 Use Cases: Handy Backup Email Archiving Solutions
Here is the short description of two typical use cases utilizing Handy Backup as email archiving software.
Email Archiving Software for Web Mail Services
It is an example using Gmail web service to create archived mail copy. It utilizes a standard E-mail plug-in located at the EMail group to process email archiving via IMAP.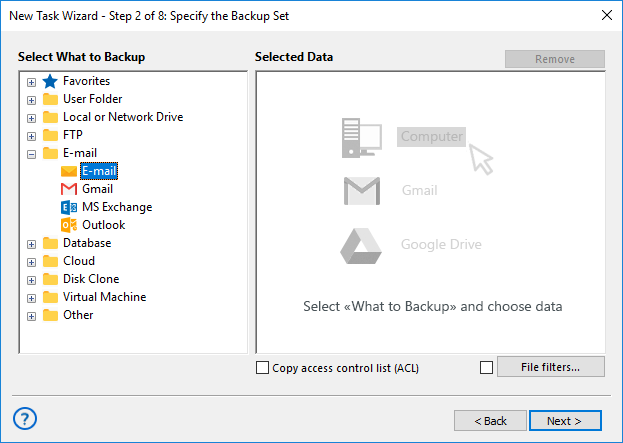 Select E-mail in the New Task Wizard and you will see a dialog for accessing to archived mail Gmail.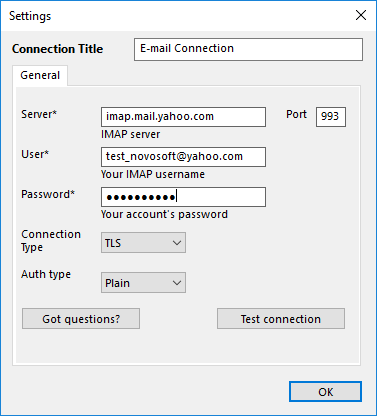 This method creates a backup, which, if remaining unencrypted, consists of some EML message files. Names of these files contain a serial number of a particular message, a sender name (address) and a receiving date, allowing cataloguing and archiving the backup folders with standard tools and batches.
Working in Junction with Special Email Archiving Solutions
As seen before, the EMail group contains other dedicated plug-ins than common E-mail client. Using these plug-ins, you can create an email archive for Outlook utilizing the standard MS Office email client as a source of email archive data, or utilize Exchange email archiving solutions just from a server.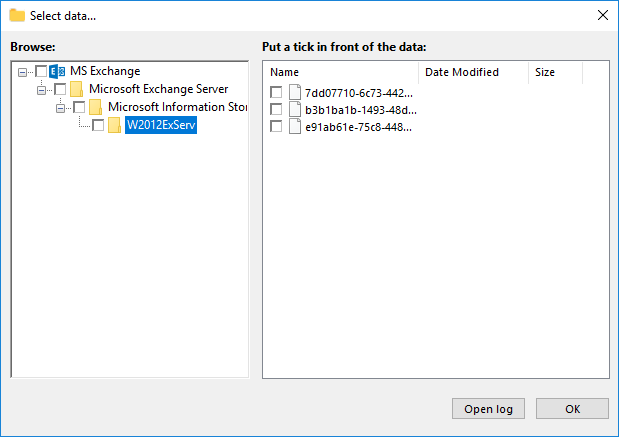 Recommended Solution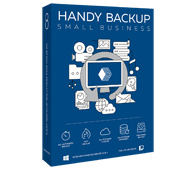 Version 8.4.5, built on March 14, 2023. 116 MB
Backup Software from Novosoft LLC. 249 USD per license.
With a complete set of plug-ins and features for one server or workstation, the Small Server edition has a capability to organize a good back support for any email archive strategy!
The Two Ways of Using Handy Backup Plug-ins as Email Archiving Tools
✔
Direct Email Archiving Service
Handy Backup moves a mail archive to some other location using the EML format for storing messages. Therefore, any file-managing tool can serve later as an effective e-mail archiving software, allowing finding, selecting, removing and even reading the mail archived messages just from a copy.
✔
Backup for Other Email Archiving Tools
These are many different email archiving solutions for small business and individual purposes, as a rule, specific to some mail archiving server (e.g. for only archiving Yahoo email messages). Handy Backup can copy and restore datasets created by these mail archiving solutions.
Benefits of Email Archiving Software
Here is the short list of different email archiving benefits.
Quick operations with an archived database. A user can search for a particular mail archived message using such parameters as a name of a sender, a receiving date or a list of addresses, or any of these and other parameters in a combination.
Saving copies of crucial emails. An e-mail archiving program can save a copy of email messages you may need in a future, placing this message copy to some secure but easily reachable place, e.g. by organizing cloud email archiving.
Managing mail archive documentation. A user can re-organize mail archived messages (or, better, copies) as needed, creating subfolders, data structures, notes and other components of organizing order without interfering to basic email processing such as sending and receiving.
Archiving Email: Video Lesson
The next video is a good example of using Handy Backup as easy-to-use and very efficient email archiving software, with making a copy of Yahoo!Mail Inbox archive on Outlook.com service. Learn how to set up email archiving solutions by utilizing the "E-mail" plug-in and IMAP protocols.
Handy Backup has features allowing using it as email archiving software and integrating it in third-party solutions and use cases. Try it yourself, downloading a 30-days free trial edition of Handy Backup just now!
Who uses our backup software?