Handy Backup provides both email archiving tools and a backup utility for different types of data, for example, the Exchange archiving solutions or IMAP-based client to archive email messages from Web.
Flexible settings and a wide toolkit make Handy Backup very effective email archiving software.
Version 8.5.0 , built on September 19, 2023. 116 MB
30-day full-featured trial period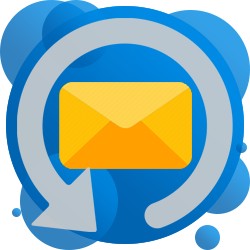 Here is the short description of two typical use cases utilizing Handy Backup as email archiving software.
Email Archiving Software for Web Mail Services
It is an example using Gmail web service to create archived mail copy. It utilizes a standard E-mail plug-in located at the EMail group to process email archiving via IMAP.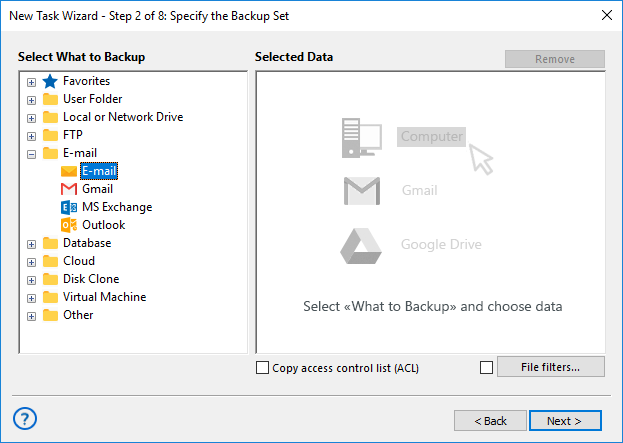 Select E-mail in the New Task Wizard and you will see a dialog for accessing to archived mail Gmail.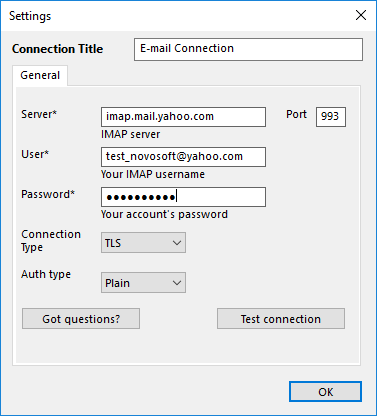 This method creates a backup, which, if remaining unencrypted, consists of some EML message files. Names of these files contain a serial number of a particular message, a sender name (address) and a receiving date, allowing cataloguing and archiving the backup folders with standard tools and batches.
Working in Junction with Special Email Archiving Solutions
As seen before, the EMail group contains other dedicated plug-ins than common E-mail client. Using these plug-ins, you can create an email archive for Outlook utilizing the standard MS Office email client as a source of email archive data, or utilize Exchange email archiving solutions just from a server.