Backup Software for Oracle Database, Table or Schema
Handy Backup provides fast, effective and affordable Oracle backup software solution, based on internal Oracle backup functions and effective data-management technologies. Try the might of this tool, to be protected from any perils to your Oracle-based data!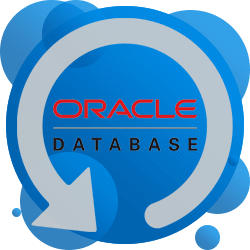 Oracle Backup Software Features and Options

Hot Backup and Recovery
The software can perform Oracle hot backup. Hot backup can be performed only in ARCHIVELOG mode enabled. For databases in NOARCHIVELOG mode data transactions must be stopped.

Backup of Workstation Oracle Data
With the most powerful Handy Backup Server Network tool, you can backup not only server-based Oracle databases but workstation Oracle data, too. Other editions operate only with local Oracle data.

Utilizing Oracle Backup Cloud Service Solutions
Handy Backup is a perfect solution for saving Oracle backup to cloud services, such as utilizing Google Drive or OneDrive for Business. You can use even private WebDAV-driven clouds.

Making Oracle Backup Online
By using Handy Backup and RMAN, you can connect to a remote server via API to make Oracle backup table or schema from a network machine. You can do it via the Oracle plug-in.

Partial and Full Backup
All versions of the software for Oracle backup can perform a full, incremental or differential backup of Oracle databases, as well as "mixed" backup cycles of full and partial backup.

Running In "Silent" Mode
A possibility to run backup as Windows service, completely shadowing all unnecessary disturbance to user that a program can make in the standard dialog/window mode.
Basic Principles of Oracle Database Backup with Handy Backup
As backup software for Oracle database, Handy Backup supports all versions of a DBMS: Oracle 18c, 12c, 11g, 11c and any lower . It automates standard data-keeping tasks such as organizing Oracle incremental backup, using common and specialized methods.
Backup Methods
These are two methods of Oracle backup and recovery:
As a standard database, any Oracle data can be processed with the generic Database plug-in using ODBC. Use this method only if you are really need it, otherwise, look up to a next method.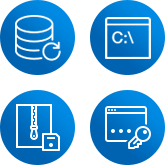 Alternatively, specialized Oracle backup methods used by software mentioned are based on possibilities and options of reliable RMAN software utility provided by Oracle to cover any backup and restoration activity.
Using the Oracle backup RMAN utility: Acting as a GUI over the ODBC or RMAN backup functions, Handy Backup allows both operating in a common environment for all backup tasks and also backing up Oracle data using only stable and reliable methods approved and tested by product developer.
Oracle 12c Backup and Recovery
For newly distributed Oracle 12c Handy Backup utilizes the same Oracle plug-in as for other Oracle-related tasks. It completely replaces any Oracle 12c RMAN backup script, allowing both making Oracle 12c backup and doing a recover table from RMAN backup to an Oracle DBMS.
Making Oracle 12c Backup Database with Handy Backup
No any difference from common Oracle backup. You can learn how to backup Oracle database 12c version from the User Manual. The plug-in utilizes the same RMAN backup methods for Oracle 12c backup as for other Oracle applications.
Common Options Shared with Oracle Backup
Backup Automation
Scheduling backups by a time at a period from minutes to months, as well as starting tasks for some event such as starting a system or plugging in USB;
Intuitive-looking graphical user interface (GUI) to program and control any task;
Many data sources available, automating backing up any data type (including Oracle data).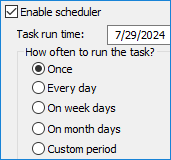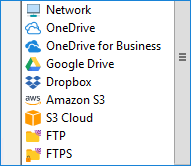 Data-saving Functions
Storing backups by default in native data format, aallowing using the information just from backups without a need for a full or partial restoration;
A plenty of options to store data: hard drives, USB devices, NAS units, clouds including Amazon S3 and other S3 clouds, WebDAV-based clouds, FTP/SFTP/FTPS servers etc.;
A possibility for compressing and strongly encrypting data when backing it up.
Control Features
Starting other programs or batch files before or after the particular task, for cleaning a garbage, checking integrity or other activities;
Logging all the activities performed, with an E-mail notification service included, as well as checking tasks through a dedicated Backup Reports window option.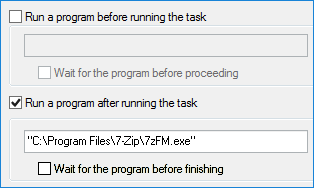 Using the Oracle Backup Feature
To call for automatic Oracle secure backup, you can use the dedicated "Oracle" feature available at a Step 2 of new task creation.
This feature shares all common options listed above, including Oracle incremental backup with a continuous upload of copied files on some offsite location.
Licensing Information
There are two editions of the software for Oracle backup: the Small Business Backup and the Server Backup Software. Also, to backup or restore workstation-based Oracle databases you must purchase as many Workstation Agents (for Windows or Linux, with native support of later OS) as you need.
Recommended Solution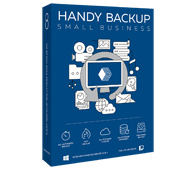 Version 8.4.6, built on April 25, 2023. 116 MB
Backup Software from Novosoft LLC. 249 USD per license.
To back up and restore your Oracle databases, you need to use the Small Business edition. Free 30-days trial version for perfect small business backup software!
The specialized Oracle backup plug-in uses RMAN interface and delivers greater speed and some extra possibilities compared to generic driver. It can be purchased for all non-server editions for $29, and is available out-of-the-box in both server-designed editions. Compare solutions for database backup.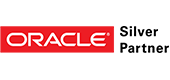 Both a lifetime license and technical support are already included to these price tags. No extra payments are presumed. These statements make Oracle backup software - Handy Backup one of most affordable purchases on the backup software market.
See Handy Backup whitepapers about Oracle backup: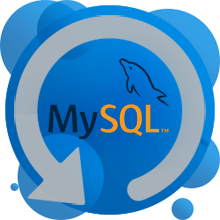 MySQL Backup
Easily save your MySQL database with many advanced options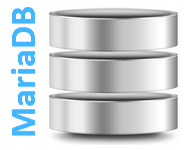 MariaDB Backup
Powerful solution for keeping and cloning copies of MariaDB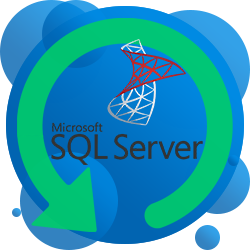 MS SQL Backup
Most reliable solution to protect your MSSQL data
Who uses our backup software?