MariaDB is the DBMS developed from the MySQL, retaining a lot of qualities characterizing its predecessor. However, newer selection of data storage engines and some other improvements in effectiveness allow using a completely new backup and restoration program for MariaDB.
The process of connection with MariaDB server instance bears some differences with the similar process of establishing connection with a copy of the traditional MySQL database engine.
Therefore, "MariaDB" and "MySQL" database-copying plug-ins can be different in many features.
Handy Backup can complete MariaDB backup database in either cold or hot engine mode, where the hot mode saves the table content when MariaDB DBMS will running. This technique ensures backup quickness and accuracy, although some data in contemporary transactions may be lost during hot backup. Therefore, you can need for periodical cold backup.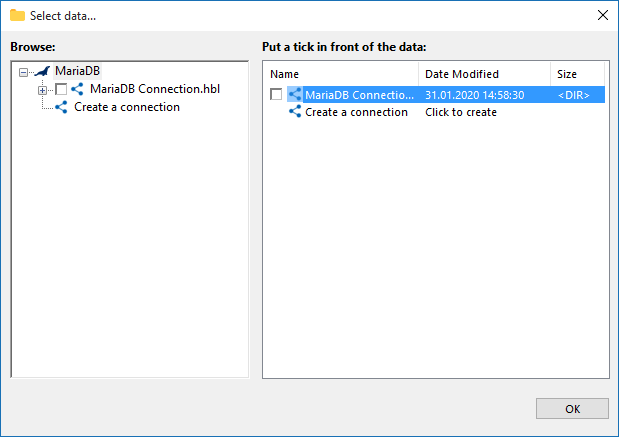 Unified MariaDB Backup and Restore Plug-in Type
This plug-in supports natively all versions of MariaDB including an actual MariaDB 10.1.6 and earlier. Users can access by using the plug-in not only to local MariaDB bases but also to remote servers, just as for MySQL feature.
Other Backup Features
Some other options touching backing up and restoring MariaDB are shortly mentioned in the next list:
Using local and external drives for storing table content, as well as operating MariaDB online backup;
Backup MariaDB incremental, differential or mixed modes and versioning backups;
Keeping databases in native formats when stored, with compression and encryption;
Scheduling data saving and recovery tasks on a regular period from minutes to months;
Advanced controlling options, including running as Windows service and user notifications.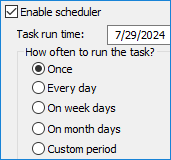 These and many other features turns Handy Backup into a powerful server solution for keeping and cloning copies of MariaDB content. Note that MariaDB is no more than one of Handy Backup plug-ins, e.g. you do not need to purchase a separate edition for saving MariaDB only!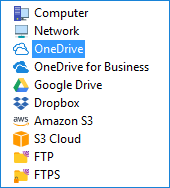 With Handy Backup, you can keep MariaDB database content to local or external USB drives, to network shared folders and mapped disks, NAS units, FTP, SFTP or FTPS servers, and to cloud services, including commercial Amazon S3, OneDrive, Google Drive and Dropbox, or private and public S3 and WebDAV clouds (e.g. NextCloud).