Backup in a Box Cloud Storage
Box cloud backup is an effective online storage solution. Handy Backup can automate Box backup and restore, allowing users performing either Box WebDAV transmission or utilizing the dedicated Box backup tool – a plug-in for Box fast and secure connection.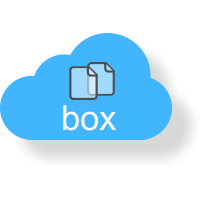 Why You Need to Back up Box?
If you are an owner of the Box account, you will need to back up your Box data for some reasons:
You may want to transfer your data to another Box account or even to another cloud service.
You may wish to have a copy of your Box cloud content in some other place.
A viable reason for backup is mere a protection of your account data from malfunction.
What to Store as Box Backup?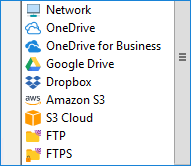 Utilize Box backup service for such cases as:
When you need secure online backup storage for some target data.
To store or share dynamic data such as SoHo or small business projects.
Before Box migration to any other cloud service.
Methods of Backing up Box Account
You can just make Box backup and recovery manually, although this method is highly unsafe and prone to a risk of a human errors. Therefore, we are recommending you using Handy Backup, allowing automating Box.com backup and restore through a Box option or a WebDAV interface.
Customers about Box.com Backup with Handy Backup
Recommended Solution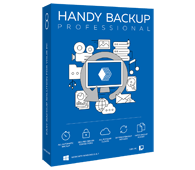 Version 8.5.0, built on September 19, 2023 . 116 MB
Backup Software from Novosoft LLC. 89 USD per license.
The Professional edition allows you making Box backup, as well as saving and recovering content of any other cloud account, providing safety and reliability for your crucial information.
Advantages of Handy Backup for Using Box Cloud Storage
Multiple Storage Support
Besides Box backup, you can use almost any of modern storage methods either as data source or as backup destination in Handy Backup. Thus, you can easily transfer files from Dropbox to Box, making Box online backup for local user folders, or save some database content to a Box account – no problem!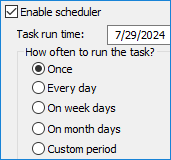 Scheduled Box Backup
You can plan a schedule for your Box online backup task. Start a copy at an exact time, and set up a repeating interval from a single minute to a couple of months, to make automatic Box data transmission. In addition, you can trigger a Box online backup task by some system events such as logon.
Additional Methods to Backup Box Files
With Handy Backup, you can compress and encrypt your Box backup data, make partial backup (incremental, differential or mixed) for different data sources, run external software before or after executing a Box backup service task, and much more – all in a single interface!
How to Back up Your Box Account?
Theoretically, you can use WebDAV interface for Box online backup, although we do not recommend you this complex and somewhat unstable method. Instead, please use the dedicated "Box" plug-in provided by Handy Backup. To use this instrument, please follow the next sequence:
Open Handy Backup and create a new task by selecting a menu item or by clicking a button.
Choose the backup task type, select advanced mode, and then proceed to Step 2.
Attention: Advanced mode is optional. By using it, you can utilize all functions of Handy Backup just from a task wizard, although it adds a few steps to task creation.
Then select the "Box" plug-in in the "Cloud" group on the left panel. A new window will appear.
Click "Create a connection…" to open a dialog for setting an access to your Box account.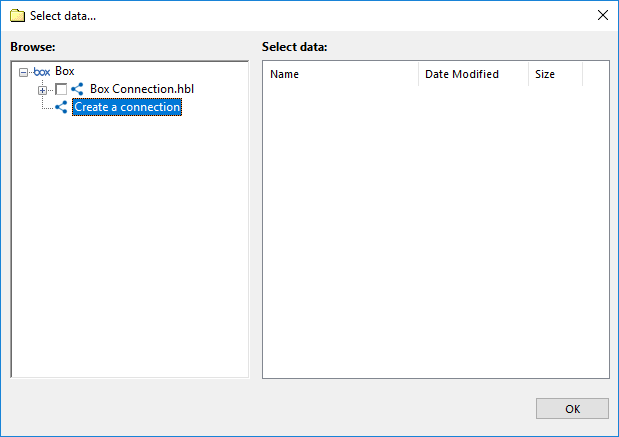 Enter your Box.com account email and password into the appropriate fields. Click OK.
You will see the account name you entered in the Box plugin window. Click on it.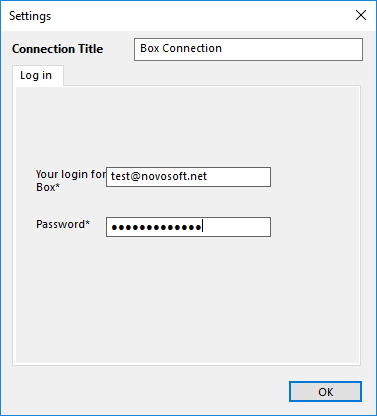 Select data you need to back up from your Box, by marking checkboxes on these data.
Press OK to return to the data selection step. Proceed to Step 3.
Now select storage for your backups, as well as any other backup parameters on next steps.
Make partial backup, compress and encrypt data, schedule your task if you need on next steps.
Finally, give your task a name and finish the task wizard. Your task is ready to run!
Restore from Box
Handy Backup provides a complete cycle of Box backup and recovery. To create an automatic restoration task, please follow these steps:
Make a new task, select "Restore", and an advanced mode if you plan to use extra options.
Proceed to Step 2, there open storage with your Box backup and select a file backup.hbi in it.
Click "Change Location".
Select a new vault or destination for recovering your Box automatic backup.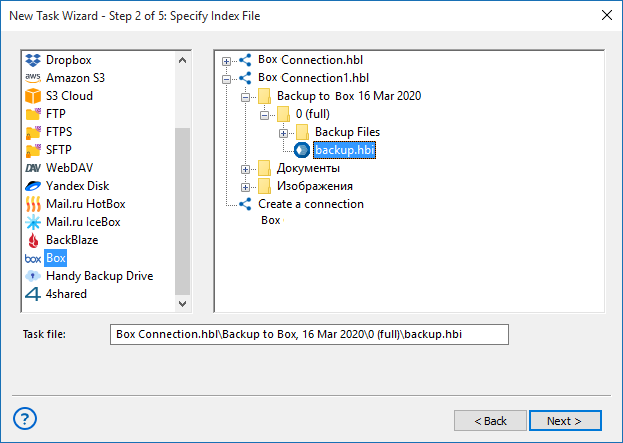 Click "Next" to continue. In advanced mode, you can restore from Box to another place.
Continue creating a recovery task step by step, as described in the User Manual.
Making Box Backup via WebDAV Service
As an alternative, you can utilize a WebDAV protocol to get access to Box backup. For doing this, please select "WebDAV" instead of "Box" on Step 2 or Step 3, respectively. Then create a new WebDAV connection and set up your Box WebDAV access parameters.
Handy Backup is a capable and fast Box backup client. Please download a free 30-days trial version of Handy Backup and try to back up your Box data in a fully automated mode – just now!
Who uses our backup software?