QNAP: Backup to External Drive or to Cloud for Windows
QNAP backup allows NAS backup to or from different data storage units produced by QNAP.
In Handy Backup, you can do this either by using the "Network" plug-in in a local network, or via WebDAV for accessing a private QNAP cloud backup storage. Both ways are easy to use and fully automated.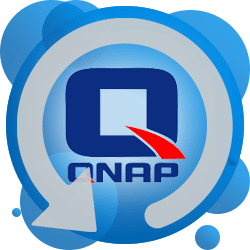 Features of QNAP Backup with Handy Backup

Good Choice of Storage Types
You can take QNAP offsite backup, e.g., to Amazon S3, OneDrive, Google Drive, to an FTP server, to any S3-driven cloud or a private cloud accessible via WebDAV, or even backup QNAP to QNAP unit, perhaps for cloning it! Handy Backup contains many options for online data storage.

Featured Local Backup
In addition to network QNAP backup, you can use any modern local storage in a generic QNAP Windows backup scheme. This storage can be a local drive or an external USB unit (HDD, SSD or even a memory card), with an option of triggering a task by inserting a USB drive to a PC slot.

Automatic Data Backup Options
You can tune up your QNAP auto backup by any mean: schedule your backup task by an exact time and a variable repeating period, organize for QNAP incremental backup and versioning, start and stop your QNAP backup server before and after a task, take reports by email, encrypt files – use it all as you wish!

Data Options
As a QNAP backup app, Handy Backup supports almost any data type existed. You can save a full Windows Server backup to QNAP NAS, or store on your QNAP Gmail backup with an email database taken by IMAP, or save a clone of any database (PostgreSQL, MySQL), or any other data!
The Cross-Platform Solution
Handy Backup allows not only QNAP backup PC for Windows but also supports Linux distributives based on Ubuntu. The program operates in native mode under Linux, except the interface component, which starts under Wine to provide a complete compatibility between Windows and Linux apps.

Customers about QNAP Backup with Handy Backup Solution
Recommended Solution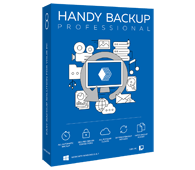 Version 8.5.0, built on September 19, 2023 . 116 MB
Backup Software from Novosoft LLC. 89 USD per license.
Get a copy of the Professional edition to make all types of QNAP backup/sync tasks!
Free 30-days trial version!
Which Clouds the QNAP Backup Station Supports in Handy Backup?
Handy Backup allows not only QNAP backup to cloud but also making a private QNAP cloud and accessing it via WebDAV, such as for the OwnCloud backup technology. This method allows saving and recovering QNAP backup data through the Internet from any place on the world! Besides the WebDAV cloud interface mentioned before, Handy Backup allows QNAP backup to cloud of several types listed here:
QNAP backup to Google Drive, or vice versa;
Utilizing generic and particular S3 clouds (such as Amazon S3);
Using popular cloud solutions: OneDrive and OneDrive for Business, Dropbox, Box;
Accessing some other clouds via dedicated, API-based plug-ins.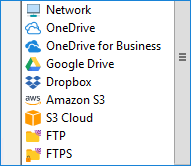 Use Cases for QNAP Backup
Using a NAS unit as a QNAP backup server: Share some NAS folders and use these folders on the Step 3 of a backup task as storages. Then, restore from these folders. In both cases, utilize the "Network" plug-in.
Setting up Handy Backup to backup QNAP data: As mentioned above, use "Network", but on the Step 2 instead of the Step 3, to locate and mark QNAP backup folders and files. You can store your data where you want, as well as restore these data to their original or new place!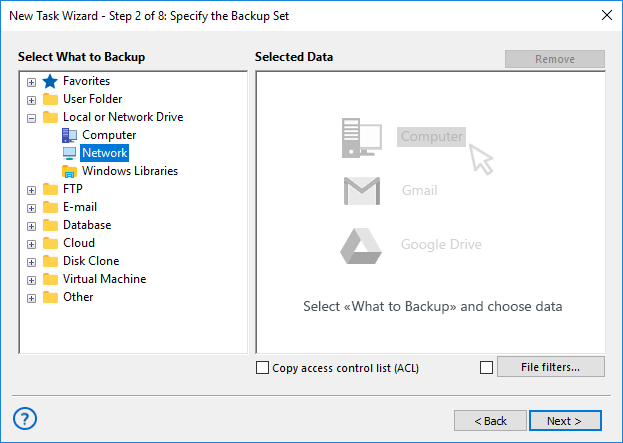 Performing QNAP backup in NAS-to-NAS mode: Using the two first cases in a joint operation, you can quickly organize direct QNAP to QNAP backup (e.g. for mirroring a data server or for sending regular updates to other units). This is a viable option for big data arrays.
QNAP Backup Sync
A specific use case for QNAP backup apps is utilizing QNAP for data synchronization. For example, in Handy Backup, you can either synchronize a QNAP folder directly with another storage, or make a task for QNAP hybrid backup sync, where a NAS is just a storage unit for some complex data, e.g.:

How to Backup QNAP with Handy Backup?
In this instruction, we will create a typical task that performs an incremental QNAP backup to Dropbox. Here we use a QNAP NAS unit as data source via the local network. However, you can always switch the functions and utilize QNAP as data storage, selecting it on Step 3 instead of Step 2.
Create a new Handy Backup task by clicking the "Create" button or by pressing Ctrl+N.
On Step 1, select a backup task and mark the checkbox "Use advanced mode".
On Step 2, select Network plugin from the "Local or Network Drive" group.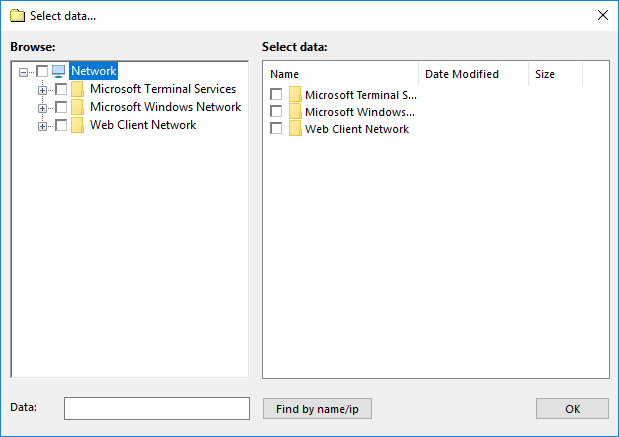 Select a NAS unit. Inside, mark those data that you plan to backup to Dropbox.
Click OK. Go to Step 3. Select the Dropbox plug-in here.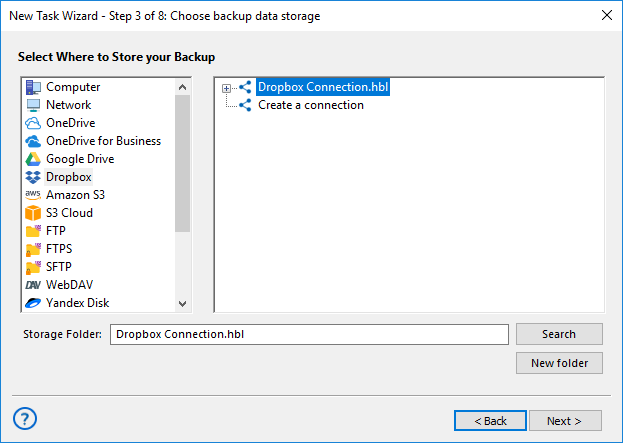 Create a new Dropbox connection if you need. Select a desired connection.
Inside a Dropbox account, choose a folder to store QNAP backup to cloud.
Click OK and proceed. On Step 4, select an option of incremental backup.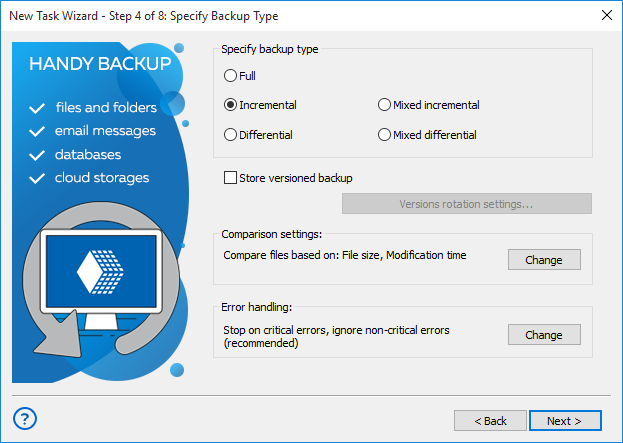 Continue creating your task as described in the User Manual. There will be eight steps.
Tip: Do not forget to enable scheduler on Step 6 and select an interval of running and precise starting time for a task if you plan to automate QNAP backup cloud actions.
Handy Backup provides a complete QNAP backup software, allowing organizing QNAP auto backup and restore for any data through a local network or a cloud account. Try Handy Backup by downloading a fully functional 30-day free trial version!
Who uses our backup software?