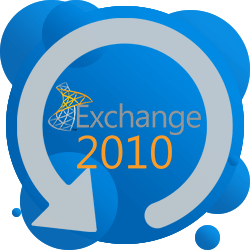 Backup Exchange 2010 to keep your business messages intact from disasters both expected and unexpected, such as ransomware attack or re-installing your Windows Server. Handy Backup will backup Exchange 2010 database through the dedicated, easy-to-use "MS Exchange" plug-in.
Version 8.5.0 , built on September 19, 2023. 116 MB
30-day full-featured trial period
Task Automation
To instruct Windows to backup Exchange Server 2010 on a regular basis, you can schedule backup task, with an exact time to run and an exact period of repeating, which varies in length from a minute to some months. Additionally, you may run your Exchange 2010 backup task by system event (e.g., logon).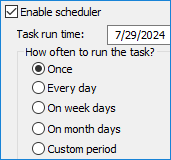 Internal Security
Ensure that your Windows Server backup Exchange 2010 data to some secured place, such as to an SFTP, FTPS server or an Amazon S3 bucket, by using an encrypted transferring protocol! Another possibility is to use the internal encryption by BlowFish, either standalone or along with compression.
Big Selection of Data Storage Methods
Besides the protected storages mentioned above, you can backup Exchange Server 2010 messages to many other places, including local and network disks, external USB drives, NAS and FTP servers, as well as to clouds (example, backup to Google Drive, Dropbox, OneDrive, OneDrive for Business).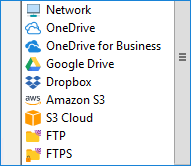 Besides the crucial features described above, the main advantage of Handy Backup over dedicated Exchange 2010 backup utilities is its uniformity, which allows making backups for any server-level or user-level data from a single program, and, if you need it, from a single task. Other advantages are:
"Silent" running of preset tasks as Windows service;
Hot backup via Volume Shadow Copying (VSS);
Mailing notifications and key reports for system administrators;
Possibilities for manual and granular recovery (for unencrypted backups only);
A comprehensible, comfortable graphical interface for users of any level.