Greenplum Backup and Restore Strategy
Greenplum backup allows saving the information from a popular big data collection database developed on PostgreSQL. For big projects, Greenplum table backup is a necessity for both security measures and for cloning or mirroring data. Handy Backup software allows quick and easy Greenplum backup!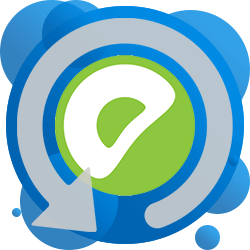 Greenplum Backup and Restore Advantages for Using Handy Backup

Complete Automation
With Handy Backup, you can fully automate all Greenplum backup actions, including scheduling, packing, triggering, calling external software and so on. You can also automate data recovery for such tasks as restoration, cloning, creating mirrors or migrating databases to another server.

Security Options
When working with sensitive data, you can add extra security measures to Greenplum database backup, for example, encrypting data by an internal 128-bit BlowFish tool, using protected storage such as SFTP or S3 clouds, calling for external security programs or making copies to physically secured USB drives.

Full Control over Greenplum Backup or Restore
Handy Backup tools allow realizing any Greenplum backup strategy, including such complex things as Grandfather-Father-Son, 3-2-1 or Hanoi Tower backup schemes. You can also control all tasks for Greenplum backup to data domain or storage manually via the simple, comprehensible GUI.
Greenplum Table Backup Storage in Handy Backup
By utilizing Handy Backup for Greenplum database backup tasks, you can use almost any modern storage type, including:
Greenplum backup to local drives or external USB drives;
Saving Greenplum table contents to other computers or NAS via shared folders or disks;
Using FTP, SFTP and FTPS storage servers;
Conducting Greenplum backup to S3 or WebDAV-driven clouds;
Performing partial or complete data copying from Greenplum to popular clouds, such as Amazon S3, Box, OneDrive, Google Drive and Dropbox.
Note: With the Server Network edition, you can also copy Greenplum backup data to other machines in your local network!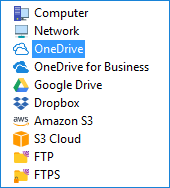 Recommended Solution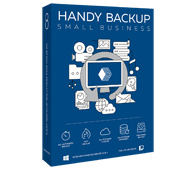 Version 8.5.0, built on September 19, 2023. 116 MB
Backup Software from Novosoft LLC. 249 USD per license.
The Small Business edition contains both "Database" and "PostgreSQL" plug-ins for Greenplum backup, as well as a complete set of storage types.
How to Create a Greenplum Backup Task with Handy Backup
In this example, we show hot to make a task utilizing the generic "Database" plug-in. It allows much flexibility and simplicity, and governs all versions; for example, a Greenplum 6 backup task will be just the same as for Greenplum 3. However, this technique requires a Greenplum ODBC driver.
Install and register an appropriate ODBC driver for Greenplum in your Windows.
Open Handy Backup and create a new task with a button or Ctrl+N keys.
On Step 1, select a backup task, in either simple or advanced mode, as you wish.
Note: In advanced mode, you get some extra options such as Greenplum incremental backup and a possibility to call external software. It also adds two extra steps in a process of task creation.
Go to Step 2 and select the "Database" plug-in in the "Database" group.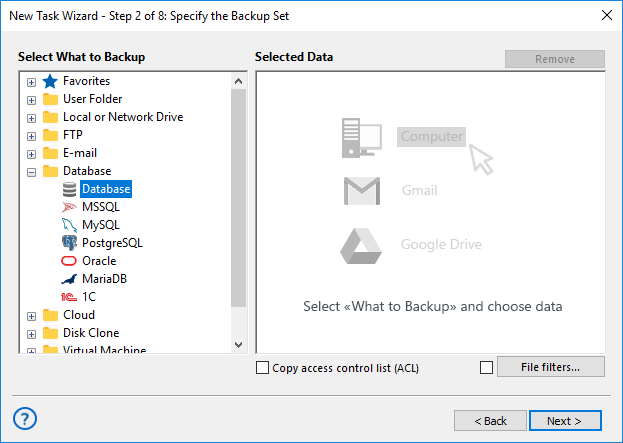 Here, select "Greenplum". You will see a new window for picking Greenplum table backup.
Mark all tables that you plan to save as a copy, and click OK.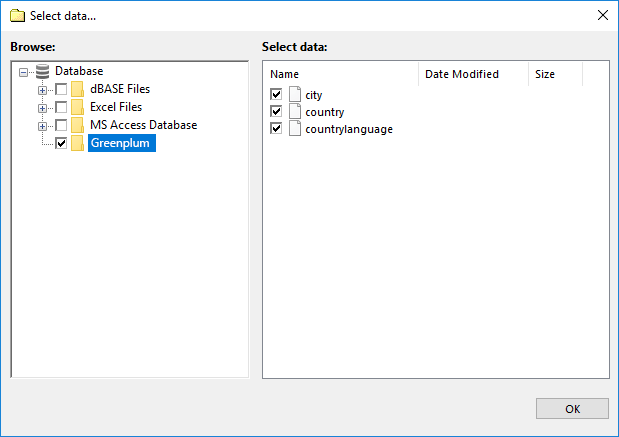 Select an appropriate media as storage for your backup content on Step 3.
Continue creating a task as described in the User Manual.
Direct Greenplum Backup

As Greenplum utilizes PostgreSQL as a base, you can also set up some additional things for making Greenplum backup and restore with the direct "PostgreSQL" plug-in. It can be much quicker and guarantees some extra options such as "hot" Greenplum backup, but may require additional setup.
If you are interested with direct Greenplum backup/restore as a PostgreSQL-type database, please do not hesitate to contact us by email: support@handybackup.net. Please write us what types of functionality you wish for saving Greenplum data tables in most efficient way!
Capterra′s Rating:



"Great product, very simple and effective backup program"
Handy Backup is a quick, easy and powerful solution for Greenplum backup and restore! Try it just now by downloading a 30-day free trial version!
Who uses our backup software?