ODBC Database Backup: How to Make Cold or Hot DB Snapshots
Database backup plays one of the most important roles in data protection. It provides businesses with confidence that in case of data loss, recovery time will be reduced to minimum.
Database backup is one of the most complicated areas of backup, because data used in Data Base Management Systems (DBMS) is constantly modified by many concurrent users and can't be copied without stopping the service.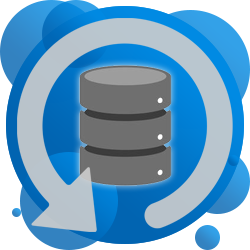 That's why it requires the use of a hot backup technology, which allows copying data while preserving business activities. Download Handy Backup to get use of the hot database backup!
Database Backup via ODBC

Sample Feature: SQLite ODBC Backup
By using the ODBC plug-in, you can easily perform SQLite3 ODBC backup just after installing an appropriate ODBC database driver for Windows. Modern versions of this driver allow hot backup for SQLite ODBC solutions under Windows.
Recommended Solution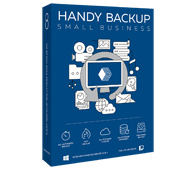 Version 8.5.0, built on September 19, 2023. 116 MB
Backup Software from Novosoft LLC. 249 USD per license.
The Small Business offers you a handy set of features, including different hot database backup software options and advanced security (FTPS and SFTP support). Free 30-days trial version!
Database Plug-in Features
Handy Backup is a full-scale solution for all levels of backup including saving via ODBC. The Database plug-in used for these tasks has the following features:
Hot backup. If an ODBC driver is capable of it, software can perform all backup activities without stopping the database server;
Flexible scheduling and administering. By using Handy Backup, you can schedule any backup task to a regular repeating period defined from months to minutes. You can also run the application as Windows service and get all notifications through E-mail;
Encrypting, compressing and preparing data for keeping. These are several settings that can help to keep data, include the strong encrypting, compression of saved copies, and the possibility to run some utilities before or after backup task;
A plenty of devices for data keeping. Handy Backup allows you to move your copies of data to local, removable or network drives, FTP/SFTP/FTPS servers, private and commercial cloud services (including S3 and WebDAV-based clouds), and other solutions.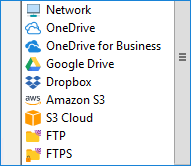 Handy Backup allows database backup not for network or corporate-level users only but to standalone computers as well. We are hope this approach to help all sorts of users organizing their backup workflow according to their specific needs!
Using Database Plug-in for Moving Data via ODBC
To use the Database plug-in correctly please perform following steps: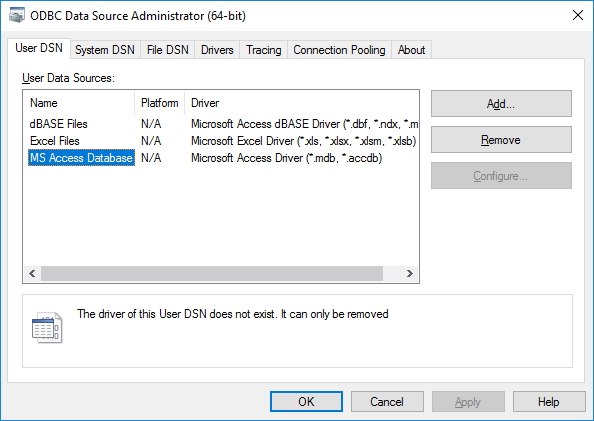 Download and install the ODBC driver suitable for your DBMS. The website containing the driver often contains a description of its capabilities including mentions of possibility to perform "hot backups" and cancelling transactions without data loss.
Add an ODBC driver to the list of data sources using Windows "Control Panel" -> "System and Security" -> "Administrative tools".
Now you can perform backup and restoration tasks for your DBMS/DBME using the Database plug-in. Just select the Database as the source of data and then check up any particular data you needed to back up.
For detailed instructions, please read the User Manual section about the Database plug-in.
Specialized Plug-ins vs. Generic Database Plug-in
In addition to the common ODBC-based Database plug-in, these are some specialized database plug-ins designed for Handy Backup. The key differencies of these plug-ins from the Database plug-in functionality are following:
No need for ODBC driver for work (oftenly internal DBMS tools are used instead);
Possibility to hot backup available for all the plug-ins out-of-the-box;
Usage of the internal DBMS structure quirks and features can greatly speed up the job.

It is almost the universal rule that specialized plug-ins can serve more effectively than the basic Database plug-in. However, for some cases, this rule not works, and backup operations through the Database plug-in can be more effective economically or logically than distributed plug-ins.
The final choice is only a matter of user-defined strategy, not of financial or technical restrictions.
Handy Backup: professional yet cost-efficient software for database backup and recovery!
Who uses our backup software?