Clinic Management Software: Backup Medical Information on MySQL Database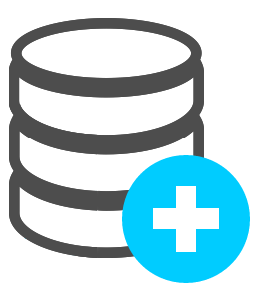 Medical database software needs for regular backup of different databases containing crucial health data. Handy Backup provides such possibilities by allowing fast and easy medical database backup, as well as quick recovery or even automatic replication for MySQL health data tables.
Saving Data of Clinic Management Software with Handy Backup
To make a medical information backup task and automate it, please follow the instruction listed below.
Creating a Medical Database Backup Task
Open Handy Backup. Then call for a new task wizard by clicking a button on the main panel, or by selecting a "New task…" item from the main or context menu.
On the Step 1, select a backup task. Go to the Step 2.
On the Step 2, expand the "Database" group and click on the "MySQL" plug-in name.
You will see the window called "Select data…". Double-click onto the "Create a connection…".
Note: If you already have a MySQL connection for accessing your clinic management software, just select it and skip the next paragraph. Otherwise, you must create a connection to your MySQL server prior to undertaking medical information backup!
Configuring MySQL Health Backup
The configuration dialog looks as follows: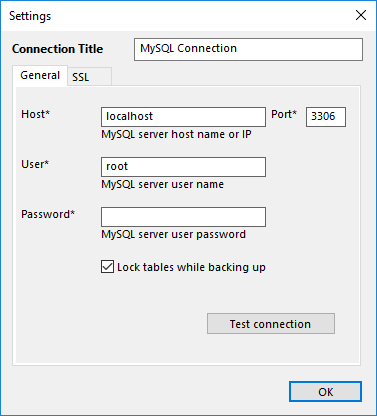 To create a connection with the MySQL plug-in, please follow these steps:
In the Configuration field, enter a name for the configuration.
In the Host field, enter the host name or IP address of the medical database software server.
In the Port field, enter port number to connect to MySQL. The default port is 3306.
In the User field, enter your MySQL user name.
In the Password field, enter your MySQL password.
ClickStep 2 to verify that all fields are filled correctly.
When you finish, click OK.
Choosing MySQL Health Data Tables and Destination
When you have a viable configuration for MySQL medical database backup, please double-click on it and open a data selection process.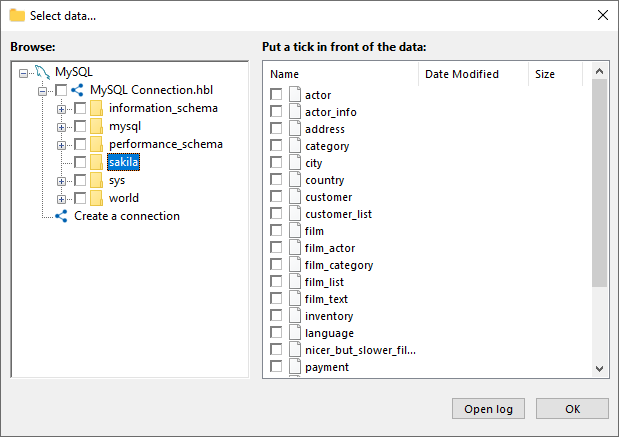 To select a data table, just mark a checkbox against it.
When finishing, click OK and return to the Step 2 window. Go to the Step 3.
On the Step 3, choose between storage options for your medical database software copy:
Local drives, external USB disks, shared drives and folders, NAS and SAN units
FTP, SFTP or FTPS servers
Cloud services, S3-driven (such as Amazon S3), OneDrive, Dropbox, Google Drive etc.
Any private or commercial cloud via WebDAV protocols.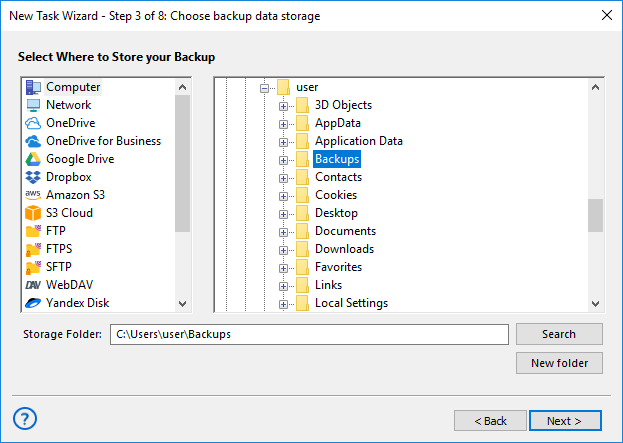 Note: Handy Backup will use all internal storage API functions, including security options, every time it will connect with storage!
Recommended Solution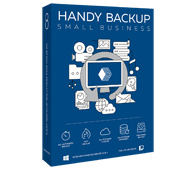 Version 8.4.0, built on June 30, 2022. 113 MB
Backup Software from Novosoft LLC. 249 USD per license.
The Small Server solution can perform all backup and recovery duties on a single server, including backing up and restoring medical database software!
Tuning up a Task
Now you finish almost all the job, and you can just click "Next" until the final step of a new task wizard. However, by such way you can skip many advanced options to fine-tune your medical information backup task!
On the Step 4, you can choose a partial backup method.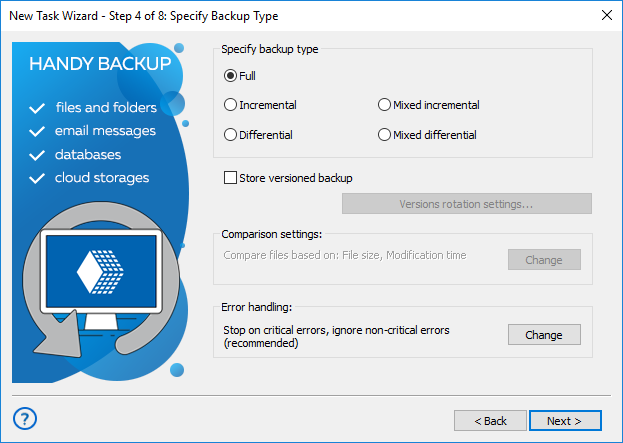 In addition, you can set up a task to keep some versions of the same dataset on this step.
The Step 5 allows you compressing and/or encrypting your medical database backup.
Note: Handy Backup saves uncompressed MySQL data as "dump" files, i.e., as instructions that will copy original table content to a newly created table during recovery. These "dumps" are available in clearly readable text mode; therefore, you can modify or browse unencrypted MySQL backups!
On the Step 6, you can schedule your task to an exact time and repeating period.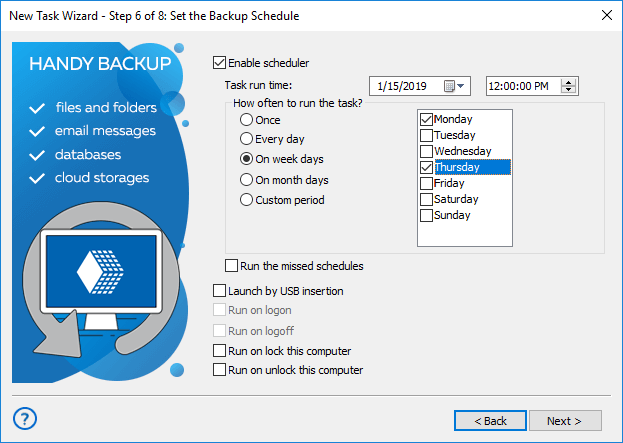 You may also trigger your task to some system event and force to repeat missed tasks!
The Step 7 allows you running any other software before or after your backup task.
On the final Step 8, you will give a name for your task and check all its options.
Backup your clinic management software with Handy Backup, an easy-to-use and reliable solution for keeping crucial data online and locally! Download a free 30-day trial version just now!
Who uses our backup software?