Export E-mails from Outlook, Thunderbird, Gmail
Export email (Outlook, Gmail etc.) to another service or mail client is necessary for both offline processing and migrating to another server or client (such as Thunderbird export email to Outlook or to some Web service). Handy Backup allows export emails from almost any local or Web mail existing.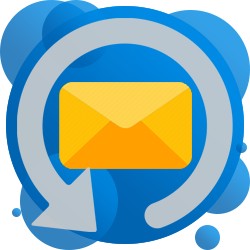 How to Export Email Messages with Handy Backup?
These are two approaches to this task. The first allows export email data from a local client (such as export all emails from Outlook). The second approach is to copy data from a Web mail service (for example, when you wish to export Gmail emails).
Export Email: Basics
When you want to export emails, you must firstly make email backup, and then restore these emails to another place (a local client directory or a Web mail account via the IMAP protocol). These two tasks, backup and recovery, must run consecutively in advance.
Note: You can export email messages to and from most local clients and Web services freely with only few settings, if these clients and services support the standard EML message format (which you utilize, for example, to export email Outlook data).
Export Email from a Local Client
Firstly, open Handy Backup and create a new backup task on Step 1. Here, you can use either simple or advanced mode, according to your backup or migration plan. Then follow the next instruction to create a pair of tasks for export email between local clients.
On Step 2, select the Computer plug-in in the Local or network drive group.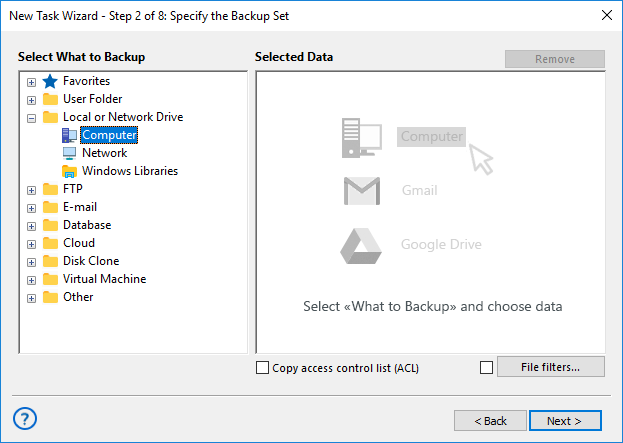 Note: To export emails from Outlook client, you may utilize the dedicated, easy-to-use Outlook plug-in, which search and select Outlook data automatically.
Find a folder containing the message data from your local client. Alternatively, you can use a file filter for including all files with the name mask matching "*.EML".
Continue creating a new backup task as described in the User Manual.
Recovering Export Emails to another Location
Now it is a time to restore from backup to export email! Create a new task and select a restore task type on Step 1. Turn on an advanced mode, and go to Step 2 by clicking "Next".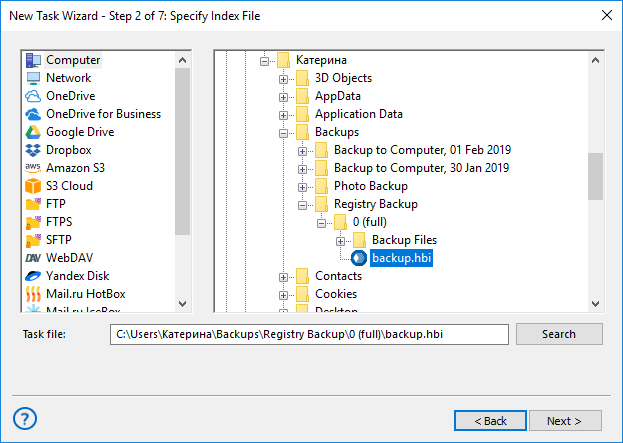 Note: Be sure that you turn an advanced mode on. You can change restore location on Step 3 only in advanced task wizard mode.
Here, find a file backup.hbi in the folder containing your email backup.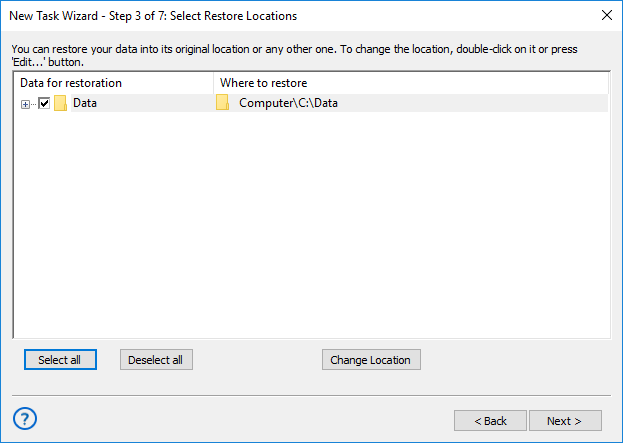 Click "Next". On the Step 3, click the "Change location" button. Select a new folder for another local client to export email content from your original location. Click OK.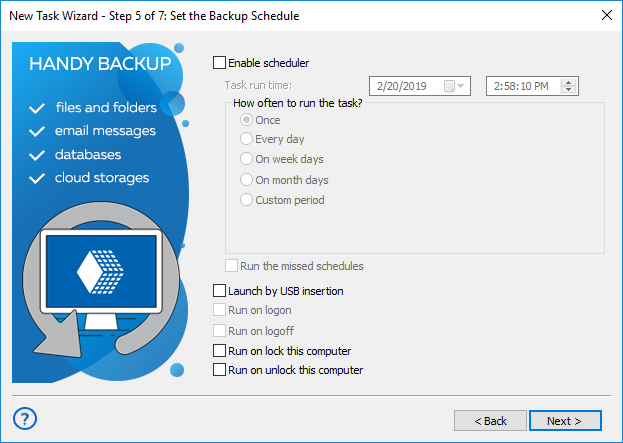 Proceed until the final step (again, you can schedule this action to run within an hour or so after an email backup task), and give your task a name. Run it to restore emails to new location.
That is all! By using this method, you can allow such clients as Thunderbird export emails to another place.
Recommended Solution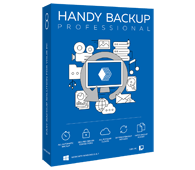 Version 8.5.0, built on September 19, 2023 . 116 MB
Backup Software from Novosoft LLC. 89 USD per license.
With a good selection of storages and all necessary plug-ins to export email data, the Professional edition is a perfect choice of IT experts and advanced users throughout the world!
Export Email via Web Mail Services
This action uses the dedicated E-mail plug-in and the standard IMAP protocol to connect to mail service. Before using this method, you must enter into your Web email accounts and allow working with local email clients. This is important to connect these services to Handy Backup!
Create a backup task as described above. On Step 2, select the E-mail plug-in from the E-mail group.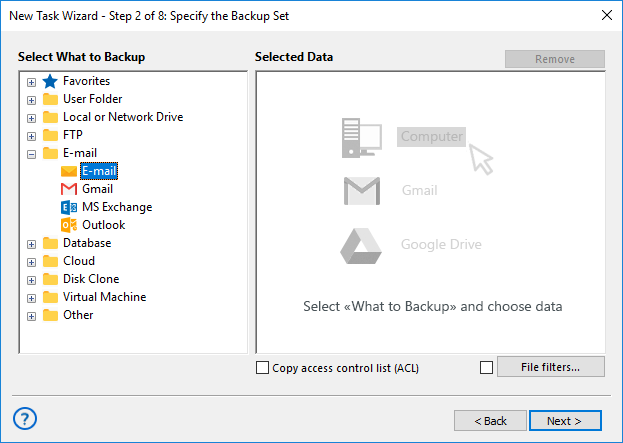 Create a connection for your first email account, and then select messages to export.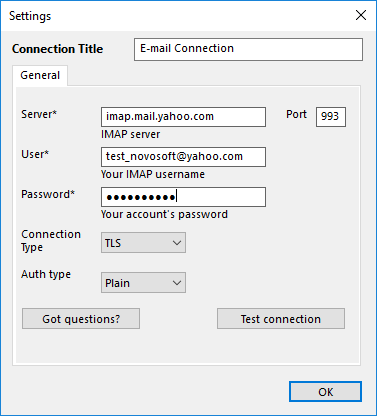 Continue creating a task as described above, until the final step.
Give your task a name, and run it immediately. Next, we will restore data to export email, please refer to User Manual.
Recovering Export Emails to another Location
Again, create a new restoration task. Turn advanced mode on.
On Step 2, select the file backup.hbi in your backup storage folder.
On the next step, click "Change location" and select a new server to export email content to it. You may need to create a connection with this new server, as described above.
Continue until finishing a task creation wizard. Give your task a name on the final step. Run it.
That is all! The new pair of tasks will export email messages from one account on some Web mail server to another place!
Note: To export Gmail emails, you can utilize the dedicated, easy-to-use Gmail plug-in based on the same IMAP protocol as the generic "E-mail" plug-in. Always use the "Copy access rights" option to export emails from Gmail to another service, to avoid data loss caused by different encryption formats!
Mixing Approaches
Theoretically, you can freely export email data based on the common EML format from a local client to an IMAP-based service, or vice versa (e.g., export all emails from Outlook to Gmail, or export Gmail to Thunderbird, and so on).
Note: However, that you may lose some tag info from exported emails, due to slight differences between interpretations of header data in different email clients and services.
Key Features of Export Email Messages with Handy Backup
Uniformity
The standard protocols and formats of data allow Handy Backup organizing export email between many (in practice, almost any) existing local and Web services. It works equally for Windows and Linux local clients, and allows tuning for any Web server due to extended setup possibilities of the "E-mail" plug-in.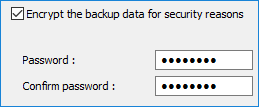 Security
Handy Backup uses all standard protection tools for data transfer, such as protected IMAP. It can also encrypt temporary data during export email, and provides a bunch of protected storage including secured SFTP/FTPS servers, commercial clouds (Amazon S3, Dropbox etc.) and private clouds/NAS.
Automation
In addition to automating exporting email data itself, Handy Backup allows many auto actions, such as removing transitional content from a temporary vault after exporting email by auto-running a batch file after a restore task. It also can send detailed task reports and logs to a user via the provided email.
Export Email to another Server: Video Instruction
Please learn how to export email content from web mail services on this video example. Here, we will export email messages from Yahoo!Mail and then import these emails to an Outlook.com account. It is a simple, fast and convenient operation, completely automated after initial setup.
Experience how to use Handy Backup to export email content just now, by downloading a newest version with all plug-ins and functions for a 30-day free trial!
Who uses our backup software?